A young woman from Malibu is taking her bite of the Big Apple with the launch of a successful business in New York City. It was a bold move on the part of Malibu native Sakura Smith to start a bagel business in arguably THE bagel capital of the world. But in the city that appreciates, and some might even say worships, the doughy treats, Smith is creating a buzz with her unique take on bagels.
The 25-year-old, who grew up in Corral Canyon and attended Malibu schools, also attended a Japanese preschool and continued studying her heritage and Japanese language every Saturday in West Los Angeles until her teenage years. The Smith family spent every summer in Japan to stay with her maternal grandparents and extended family.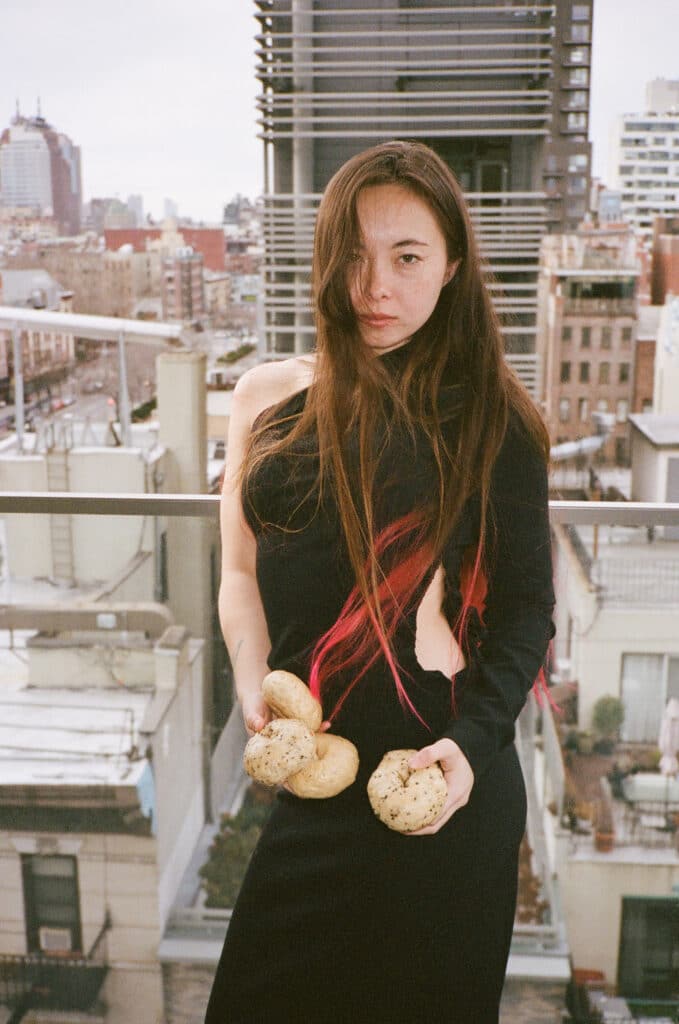 The 2016 Malibu High School graduate, who always cooked for friends, then moved to New York to study at Parsons School of Design. It was the COVID-19 pandemic that brought her back to Malibu in 2020. It was then that Smith and her mother, Noriko, started baking using a fermented vegetable yeast starter that was gifted to them from her Japanese preschool teacher, who had brought it back from a monk in Nara, Japan. The starter used to make dough originated in the 1970s. Smith started making bread from the special yeast but was drawn to the bagels.
"I enjoyed that process," she said.
She described shaping the dough as "sculptural" since she had studied fine art and ceramics in New York, where her friends there missed her and her extraordinary baking skills.
"People were asking for them," Smith said of her bagels. So, in 2021 instead of an intended move to Japan, she returned to New York to launch her business. Because she feeds the starter with carrots, apples, rice, and Japanese mountain yam, Bagel Bunny was born. She's been captivating finicky New York foodies since and was even featured on the tastemaker and trend-spotting web guide Thrillist.
While Bagel Bunny bagels are smaller than a traditional New York style bagel, what they lack in size they make up for with a unique flavor profile. It's all due to the provenance of the special starter used to make them.
"A starter is something that's alive," Smith said. "It's similar to a sourdough."
And the packaging is cute too: Noriko drew the logo.
"It has a sweetness about it I like," Sakura said.
And New Yorkers are gobbling them up. Smith described her creations as "really soft."
"They have a sweetness," she said. "They're fluffy."
She commented that other New York-style bagels can make her jaw hurt sometimes because they can be too chewy and tough to eat.
"When you taste them (Bagel Bunny bagels), they are so unlike a traditional New York bagel that I get to feel like I have a part of Japan or California with me here in New York," Smith said. "It's kind of nice."
Smith started baking out of a typically tiny apartment in Brooklyn, but quickly moved to a commercial kitchen when her bagels were a constant sellout and demand grew. The baker wakes up at 4 a.m. to start making dough that's later boiled and then baked. For a big order, she may be a night owl in the kitchen from midnight until daybreak. By Thursdays and Fridays, Smith says she's exhausted.
Bagel Bunny now supplies to the trendy and tastefully appointed café, Salter House in Brooklyn, and to Dimes Market, the curated specialty store in the white-hot micro-neighborhood Dimes Square near Chinatown. She also distributes her bagels to a couple of other restaurants, private clients, and office buildings; often hand delivered.
Bagel Bunny typically bakes four flavors: plain, black sesame, everything, and turmeric cinnamon raisin. Smith likes hers topped with butter and honey or cream cheese and cucumber.
"Some people don't put anything on them because they have so much flavor already," she explained.
One of the general managers at Salter House, Sophie Haulman, commented, "We got to know Sakura and wanted to bring her in as a café resident. We started carrying her bagels, and they got really popular really quickly. We always sell out. It's like nothing anyone's ever had before. We're always 'fiending' for the bagels as well."
To paraphrase the song, "If you can make it there, you can make it anywhere." And Smith said by phone from New York, "I'm grateful to be from Malibu. This project also helps me stay close to my family and my Japanese roots. That's been very nice."