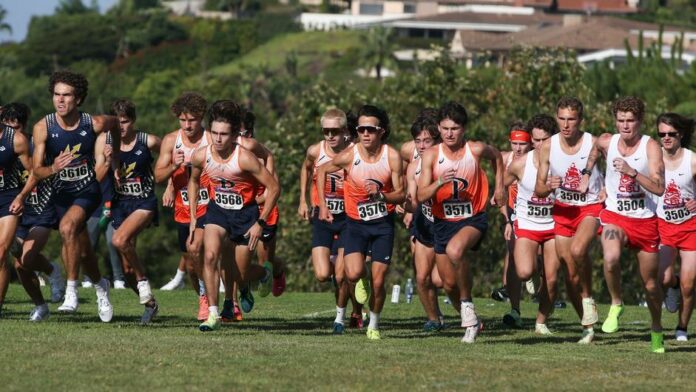 Men's team finishes second, women's team seventh in event at Pepperdine
The Pepperdine Waves men's cross country team finished in second place at the Waves Invitational on Pepperdine's campus on Sept. 9.
The running squad was led by senior Johnathan Flint. Flint finished third in the 6K race in 18 minutes and 28.7 seconds. The Waves had six runners finish in the top 20 of the race, which featured participants from UC San Diego, Christian Brothers University, and Loyola Marymount.
The Waves tallied 41 points and had a total team time of 1:34.47. UC San Diego, the race's winner, had a score of 36 with a total team time of 1:34:40.
Pepperdine freshman Dominica Silhol finished eighth with a time of 18:49.2, and sophomore Patrick Thomas finished 10th with a time of 18:55.3. Graduate student Will Bullock placed 16th with a time of 19:16.0 and Joshua Bergers, a sophomore, had a time of 19:17.7, which earned him 17th place.
The Waves women's cross country team placed seventh in the nine-team women's 4K race.
Freshman Lizzy Crawford led the squad with a 10th-place time of 14:06.7. Senior Elle Shrader placed 37th with a time of 14:53.7 and Hannah Bruner, a freshman, had a time of 14:56.5, garnering her 39th place. Freshman Jessica Guardino's time of 15:03.0 placed her 42nd. Sophomore Abby Winter's time of 15:09.7 gave her 47th place.
Both Pepperdine running squads will compete in the UC Riverside Invitational on Saturday.