Views F.C. will offer development of young soccer talent and help grow love for the game in Malibu
The future of Malibu youth soccer is bright as Views Football Club emerges to provide the city with the highest levels of competitive and developmental soccer for thriving young athletes.
Founded by Malibu resident Rodney Wallace, Views F.C. is a development academy and competitive youth soccer club that offers a year-round dedication to mentoring young soccer talents and helping them achieve their fullest potential.
Wallace is a former professional soccer star who was a Major League Soccer champion in 2015 with the Portland Timbers and played for other MLS clubs such as DC United, New York City FC, and Sporting Kansas City.
He also represented his native Costa Rica at the international level for seven years, including the 2018 FIFA World Cup in Russia.
His mission, besides developing the talent of committed players, is to cultivate a love and appreciation for the game in the community and ultimately grow the game within the city.
"The game gave me so much and now I want to give back to the game," Wallace said. "Everything I loved about my journey, everything I wanted to have, everything I knew that would have made me better, I want to give straight to them."
The vision for Views F.C. began in the summer of 2022. Following a period of decompression from soccer following his professional retirement, Wallace found himself in a position of mentorship for a local AYSO team, which featured the son of one of his friends.
Wallace was quickly impressed by the enthusiasm and skill level of the children of this local U-10 team.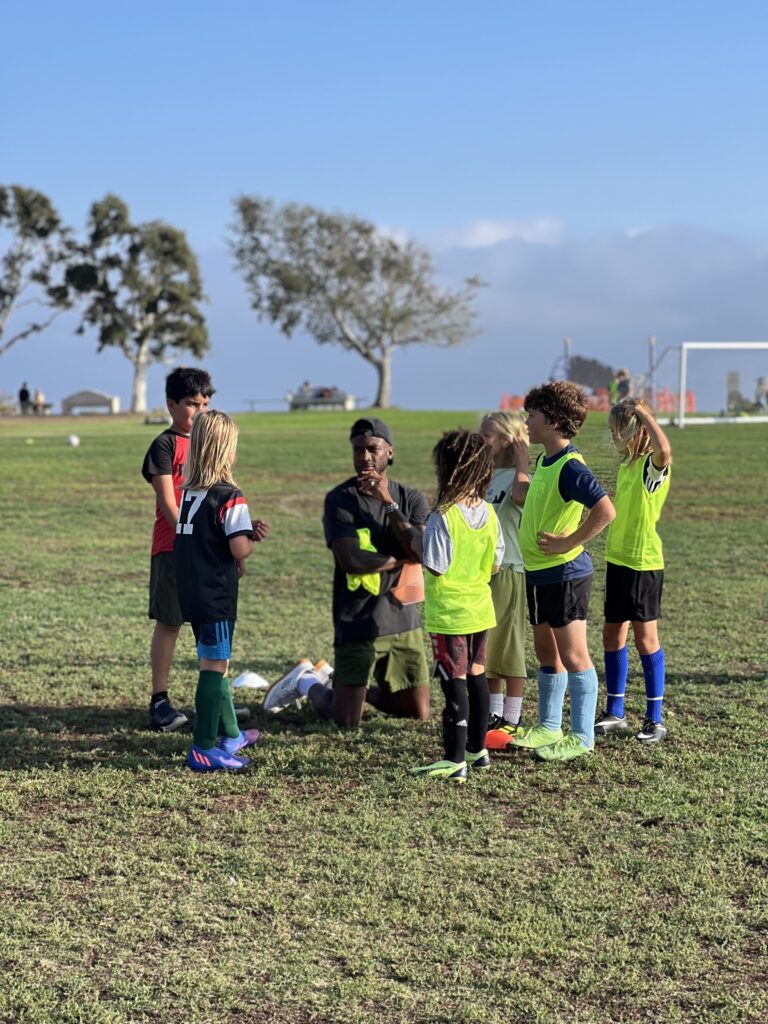 Following a disappointing first game for this team, Wallace was inspired to create an identity for the team and began to encourage the team to believe in themselves, practice hard, and give it their all. He wanted to create a culture where the children understood and appreciated the game rather than just playing the game without a plan to develop.
The team began to gain momentum and became a showcase for fundamental soccer and love for the game. The team took on the identity of the Malibu Timbers.
"We were getting better, the kids were tuned in and we're getting used to each other as a group," Wallace said. "They step on the field the next game and they're touching the ball even more, we're winning games and we keep going and building. It's becoming like 'The Mighty Ducks.'"
Even in disappointment after a tie or a close defeat, Wallace encouraged his team to practice resilience.
"The kids were stoked, all these things were all new to them. They had never experienced what it was to be losing to come back to tie against a good team and it felt like a win," Wallace said. "I told them to feel that moment and record it. You now realize nothing is impossible and in real life you can overcome obstacles."
Unfortunately for Wallace and the Malibu Timbers, the team fell short of winning the championship, losing in the semifinals. However, both the kids and Wallace were proud of what they had accomplished.
"I was understanding what it took to develop these kids. I found love for the lessons I was teaching them along the way, the things that they were learning, and how they were applying them to their lives," Wallace said.
Wallace said the love his team developed for the game was inspiring. The young athletes now had favorite players, watched games in their free time, and desired to attend professional games. He said the kids fell in love with the game, enjoyed and followed the game just like he does.
Following the season, Wallace found further inspiration while on a diplomacy trip to Trinidad and Tobago. Wallace represented the United States in a program between the U.S. Embassy Port of Spain and the Can Bou Play Foundation.
There he met children of all sorts of backgrounds, many of whom were experiencing hardships due to dangerous living environments.
He believed that soccer provided a positive outlet for children to develop themselves physically and mentally and offered an alternative to violence and crime.
He said listening to the children's stories and understanding their circumstances made him even more appreciative of what the game offers the youth in terms of positive growth.
"It was one of the most life-changing experiences of my life," Wallace said. "If I hadn't gone on that trip I don't know if I would have really understood the meaning of service. The trip stripped me of everything I used to think was important."
Wallace returned home with a new sense of purpose. He acknowledged that Malibu has so many resources, but still underserved the soccer community. He wanted to create a program that mirrored the Can Bou Play and offered children the highest level of soccer development.
First, he wanted to address the issue of insufficient playing space and bad field conditions. He said the kids of Malibu deserve better playing conditions.
"All the fields, everything is limited. Everything's tight, there's no lights, when it rains we're done. There are changes to be made," Wallace said. "They need an environment where they can actually develop. In one of the most beautiful and most prestigious places in the world, the kids can't play anywhere. It doesn't make sense."
He hopes to open a state-of-the-art indoor soccer and sports facility in Malibu, and has begun the process of obtaining land and support for a location.
Meanwhile, V.F.C. will be practicing and playing on donated land near Zuma Beach. The private location has a grass field and small classroom-like buildings.
As the year closed and the AYSO season ended, the children of Malibu were left without a place to continue their soccer journeys. This is when Views F.C. was born. The academy and club was founded in January 2023.
The academy and club will expand on Wallace's mission, and with the help of his wife, Haley, the two have grown a network of parents who have committed to the mission of cultivating soccer talent and growing the game in the city.
Haley Wallace, who serves as Views F.C.'s creative director, said in a community with so much opportunity, the opportunity to play soccer should be at the forefront for families and children.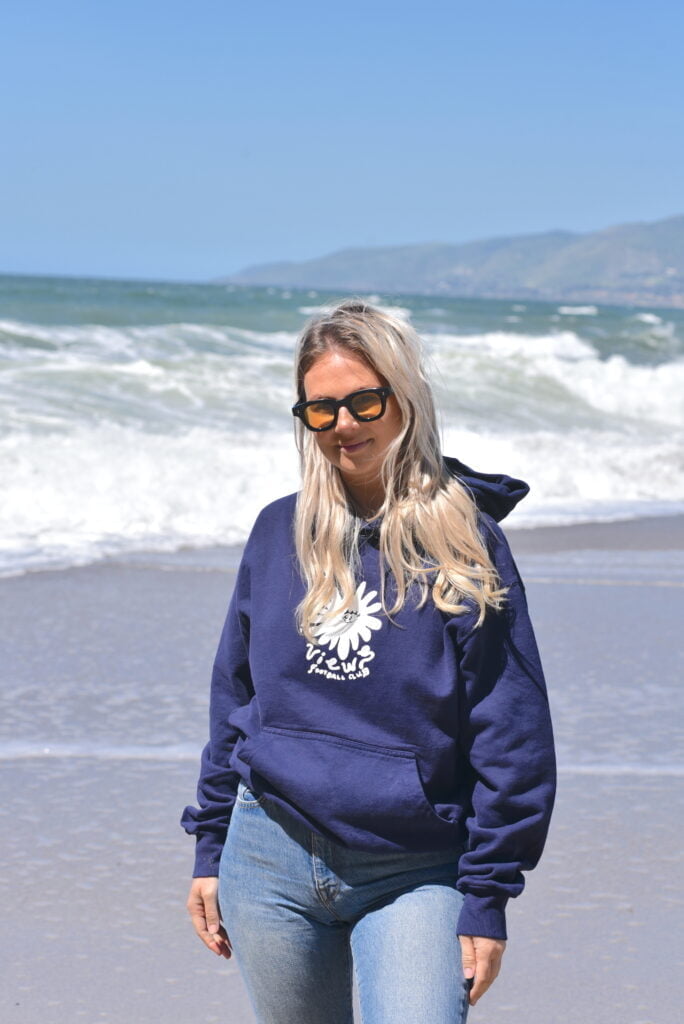 "There's an outside world that they can go to. Parents have told us that this experience playing with Wallace has brought a whole new awareness to them. It gave them a bigger picture of development, brought them out of their shell and made them feel like 'whoa, this feels good,'" Haley Wallace said.
Views F.C. will expand on Wallace's coaching, as the academy now trains two U-10 boys teams, and will expand to five teams by the fall, including a U-9 boys team, U-10 girls team, and U-12 girls team.
The academy will soon begin league play, beginning in September, where players will begin playing and practicing regularly. The academy has also registered with US Club Soccer, a national organization and member of the United States Soccer Federation that works to develop and support soccer clubs in the United States.
The academy has partnered with CURE Medical Club to provide medical care for its players. CURE Medical Director Dr. Lisa Benya said she is looking forward to the partnership and growing together in the future.
"Club CURE is excited to announce our collaboration with Views, who have shared common values in the local Malibu community by promoting wellness and physical activity," Benya said.
Views F.C. also partnered with Soccer Resilience, an organization that specializes in training athletes on the mental side of the game. They help transform mindset to elevate the performance and well-being of athletes, coaches, and parents.
Wallace explained that he does not wish to take away from any youth sports in Malibu, but instead hopes to offer more options. He wishes to grow interest in the game that he loves.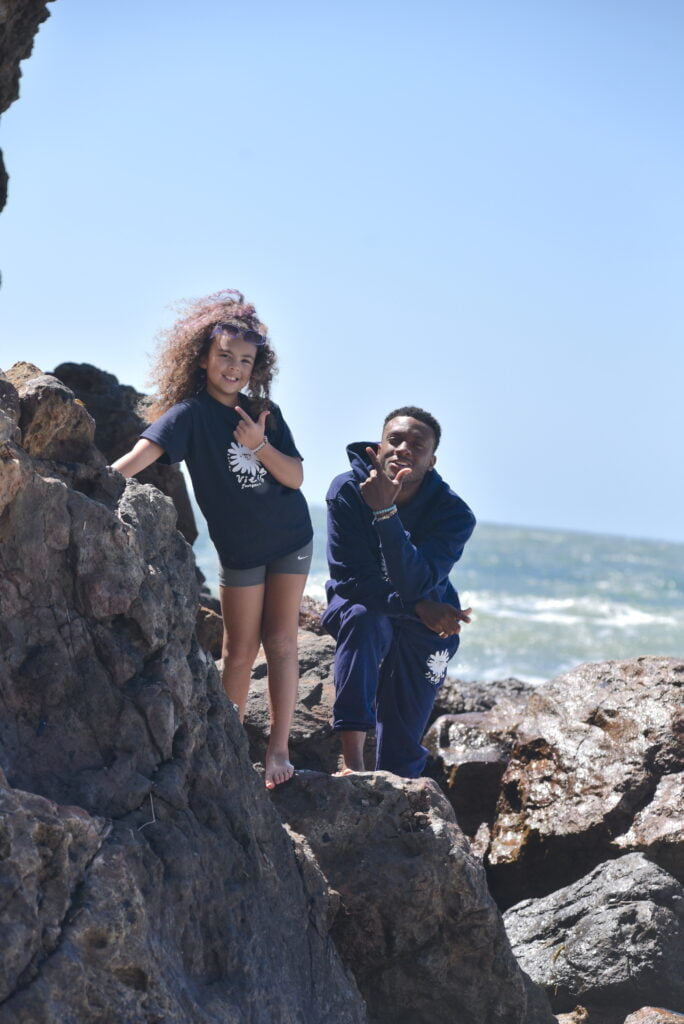 Registration is open for the Views F.C. Spring Break Camp from April 10-13, as well as registration for Soccer Summer Camps/Fridays at Zuma, Competitive Club Team and Spring Soccer Academy registration. Families can register at viewsfc.org/register and follow @viewsfcmalibu on Instagram for updates.