The Pepperdine Waves men's tennis team won two matches at home on March 25.
The Waves swept Loyola Marymount 4-0, and then defeated California, ranked 28th nationally, 4-3.
The pair of victories came four days after Pepperdine's Tim Zeitvogel was named the West Coast Conference Singles Player of the Week.
Zeitvogel, a graduate student, and his doubles partner Daniel De Jonge, also a graduate student, and pair Maxi Homberg, a freshman, and graduate student Eero Vasa took the doubles point for Pepperdine with wins — 6-3 and 6-4 — against Loyola Marymount.
Pepperdine then won the five first sets, including three shutouts, in singles play. Zeitvogel downed Arthur Pantino 6-0, 6-2 for the first singles win, then De Jonge won his 50th career singles match, a 6-0, 6-1 win over Yassine Smiej. Vasa's 6-3, 6-1 triumph over Emin Torlic completed the sweep.
Vasa clinched the Waves' win over California. He defeated Derrick Chen 6-2, 4-6, 6-2. Before that the match was knotted at 3.
Pepperdine earned the doubles point to start the match by winning two of three matchups. De Jonge and Zeitvogel won 6-3 and redshirt freshman Linus Carlsson Halldin and junior Pietro Fellin won 7-6 (1).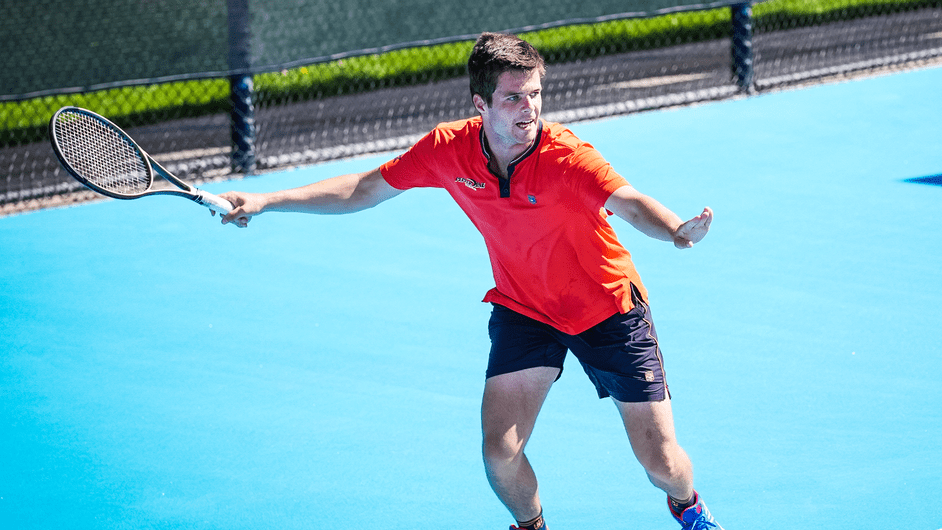 De Jonge then beat Ryder Jackson 6-4, 6-1, but California then won two matches. Then, won another, before Homberg defeated Phillip Hjorth 7-6 (3), 7-6 (5). Vasa won his match to give Pepperdine the victory.
Zeitvogel captured the WCC Singles Player of the Week for the second time in his career after he defeated three opponents from top-31 teams and two top-60 adversaries.
Pepperdine has an 8-7 record heading into their match at home against Pacific on Friday. They also host Saint Mary's on Saturday.
The Waves began their season with losses to UCLA and Texas A&M before defeating Georgia Tech. Pepperdine then dropped matches to Arizona, Arizona State, and Texas before beating UC Santa Barbara, Tulsa, UC Irvine, and Penn. The Waves lost to Columbia and defeated Oklahoma State, and then were beat by USC. Then, the squad had the wins over Loyola Marymount and California.