Powwow and Intertribal Gathering welcomes thousands to share Native American culture and tradition
The 23rd annual Chumash Day Powwow and Intertribal Gathering welcomed residents to Malibu Bluffs Park over the weekend to share Native American culture and traditions.
Guests, organizers, performers, and vendors enjoyed a picturesque day at the park, celebrating and honoring Malibu's original residents and First Americans, the Chumash.
The powwow encouraged people of all cultures and backgrounds to participate, enjoy the day and learn about the many different Native American cultures represented at the intertribal gathering.
Alan Salazar, spiritual advisor and storyteller for the Malibu powwow addressed the crowd of hundreds in attendance.
"We have people of many different tribes here today. When I say tribes, I believe we are all one tribe of people," Salazar said.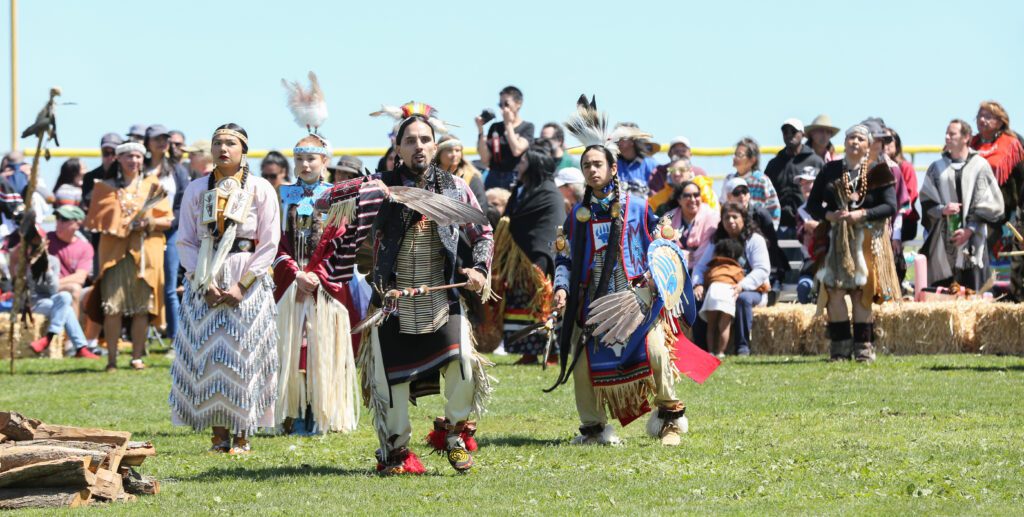 The weekend events featured generations-long traditional song and dance, storytelling, and prayer. The park hosted merchandise vendors, food trucks, and educational booths.
The number of vendors expanded from nine last year to over 15 this year, selling handcrafted items like carved wooden instruments, woven garments, backpacks, bracelets and satchels, leather goods, glassware, art, literature, silver, gold, and turquoise jewelry.
Food was supplied along the park's service road with multiple food trucks and the usual Malibu Bluffs Park was converted into a picnic area.
Among the educational booths was a booth for the Chumash Indian Museum and the National Park Service, Santa Monica Mountains Recreational Area.
Master of Ceremony Randolph Pico said Chumash Day is a beautiful, family-enriching event. He praised the city of Malibu for continuing to put on the event and continuing to preserve the tradition and culture of the Chumash.
He said the two-day event not only means a lot to the local tribe of Chumash, but the American Indians in and around the area. He estimated the event drew representatives from over 60 to 70 tribal nations, some traveling from as far as Texas, New Mexico, and Minnesota.
He explained the importance of the song and dance featured in the event.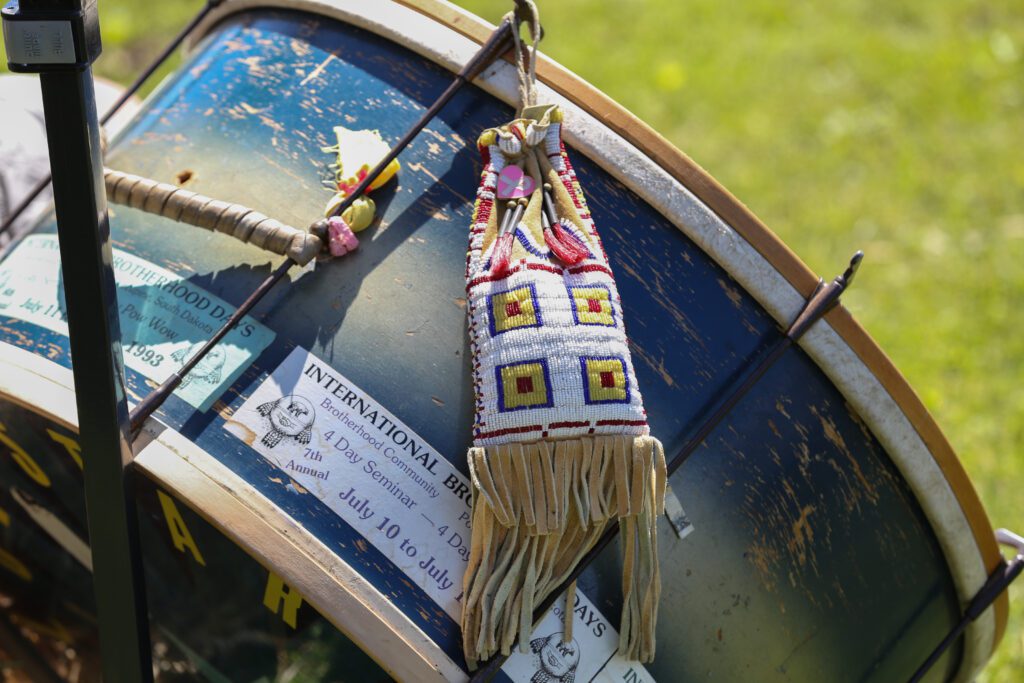 "The music is the heart and soul of the powwow, whether songs from the northern people or songs of the southern people, it represents the heartbeat of who we are," Pico said. "The dancing styles you see here are intertribal, these are many different tribes coming together and dancing these dances we all can do."
Chumash and Fernandeño Tataviam Elder Dennis Garcia is a traditional Chumash dancer and explained that Chumash Day allows the unique opportunity to educate others about traditional Chumash culture.
"It's an opportunity to share our culture, we participate in this social dancing," Garcia said. "A lot of our ceremonies are done in private but it's a time to come and share our culture with other people in a social environment. This is how we share our culture, but also how we live our culture."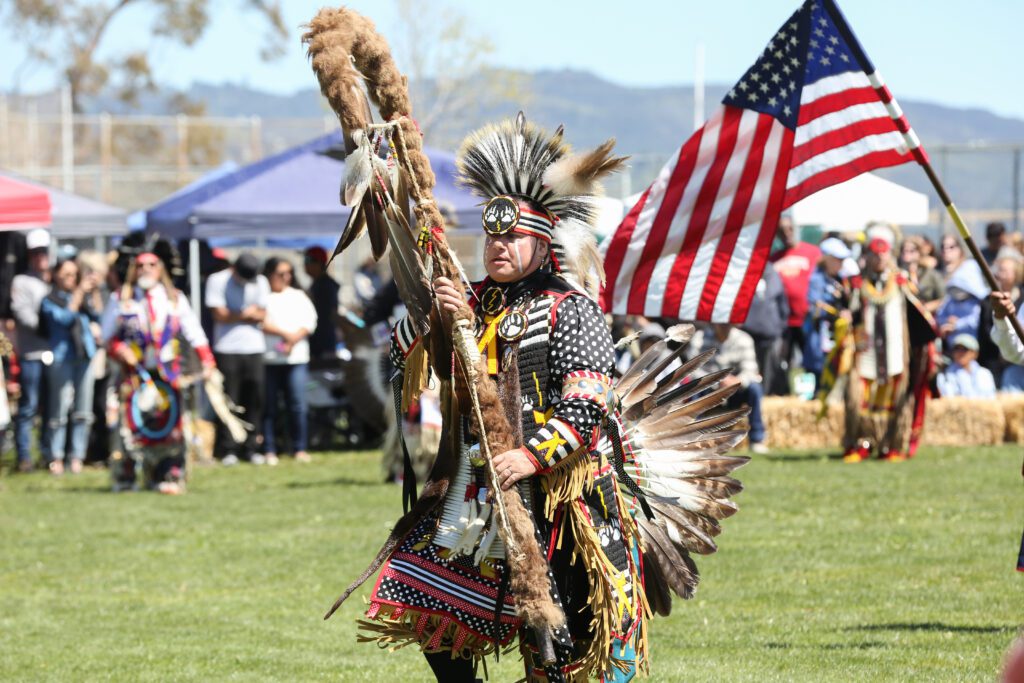 He explained that it is special when the Chumash get to return and celebrate in their native Malibu, formally the Chumash village of Humaliwo, which translates to "where the waves crash loudly."
He said the occasion not only lends itself to educating residents but allows for members of different tribes to meet one another and educate each other about their cultures as well.
"You see old friends, you make new friends; A lot of times this is the only time you get to see a certain person the whole year," Garcia said. "We get to come back and get reacquainted. Over the years we've met many, many people."
Chumash and Fernandeño Tataviam Elder Beverley Folkes said the day is like a homecoming for the Chumash people.
"It gives them a sense of belonging," Folkes said. "It was once Chumash land of course so it's like coming back to their land, their homebase."
She also said she's happy to see the Chumash joined by so many different tribes and cultures where all are represented, made visible, and are celebrated.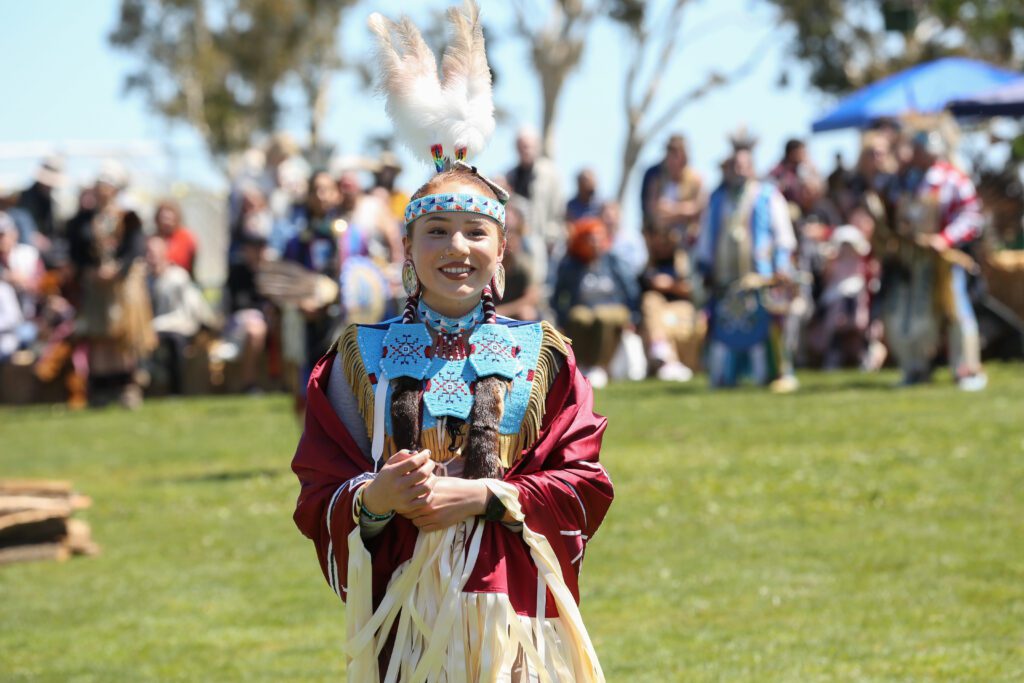 "We have various tribes that join us here today that we are very grateful for. It builds camaraderie among all tribes," Folkes said. "It's a great way for us to get to know each other while getting away from the daily hustle and bustle of life."
Salazar said Chumash Day is an important acknowledgement of his people, and helps preserve his culture and pass on education to neighbors and younger generations of Chumash people.
"It acknowledges that this is Chumash land, and that we are still here fighting for our culture to survive, our songs, our stories, our language to survive," Salazar said.
The beautiful weather made for a successful weekend at Malibu Bluffs Park for the Chumash people and the many other tribes represented in the festivities.
"We're going to take credit for this beautiful weather; two weeks ago we were all worried that it would be raining but as you can see there's not a cloud in the sky, it's not too windy, our ancestors blessed us today," Salazar said.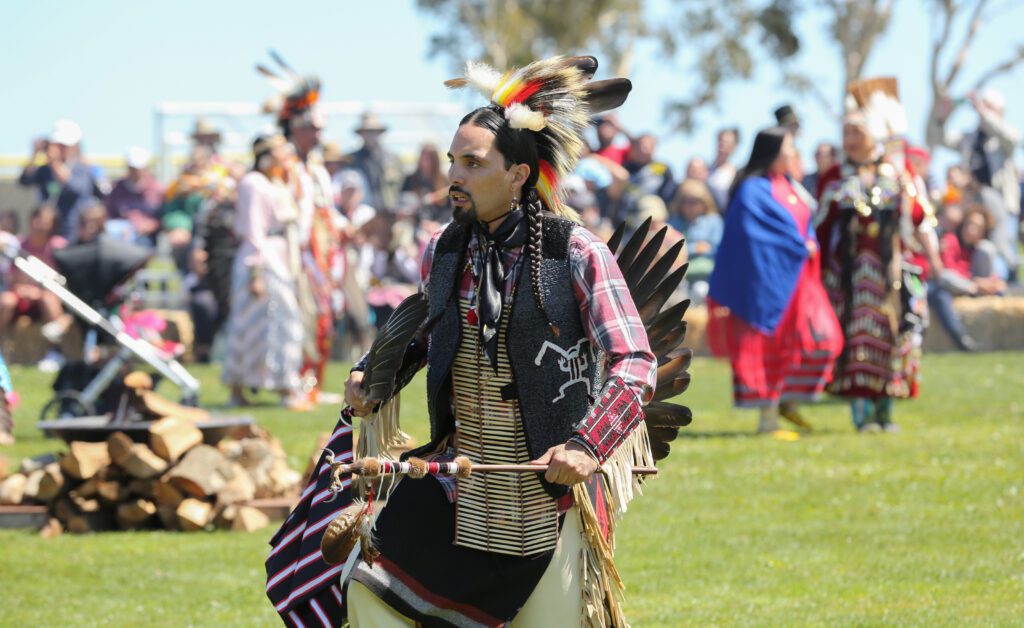 Folkes thanked the City of Malibu for hosting the event and their continued support of the Chumash people.
"They really support us and have supported us for 23 years. The park and recs do the brunt of work, they have to set up, dealing with the dancers and vendors, they deal with everything," Folkes said, "This would not be possible without them."