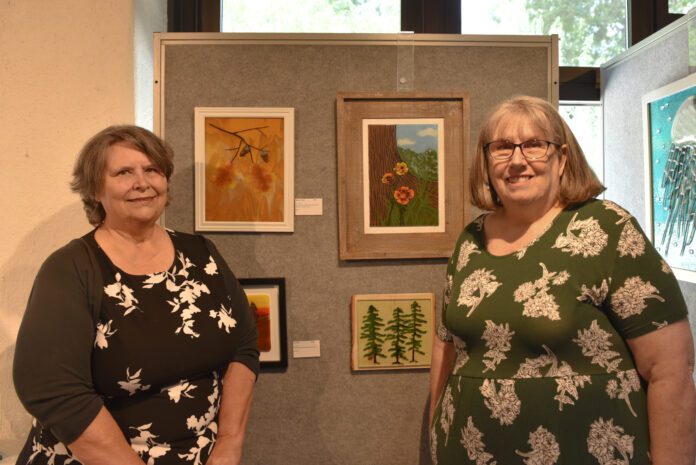 Fused glass is known as a powerful medium that inspires people to appreciate, enjoy, and protect our natural world. Award-winning artists Bonnie Quintanilla and Sue Wolhaupter use nature as inspiration to create their unique body of work.
On Sunday, Sept. 10, Quintanilla and Wolhaupter created over 100 pieces of fused glass fine art exclusively for this exhibit and sale, including sculptural pieces, wall and table art, and artware like bowls and plates. The exhibition, "Glass Reflections, Nature's Inspiration," from Blazing Star Arts Fused Glass, is on display at the Santa Monica Mountains Interagency Visitor Center at King Gillette Ranch now through Oct. 29.
Quintanilla and Wolhaupter bring the magic of glass art to life in their Westlake Village studio, Blazing Star Arts. Working exclusively in glass, the artists design and create fine art, practical artwork, and custom orders for collectors across the United States and beyond. The artists are members of the Fallbrook Art Center, where their work is shown year-round.
"We're here to meet people that have come to meet us and we're here to support the national parks because a percentage of everything that is sold is going to the national parks to support their programs," Wolhaupter said.
Inspired by the Western National Parks and Recreation Areas, the artwork features handmade artwork and functional art glass.
Quintanilla and Wolhaupter are inspired by the beauty, abstractness, and symmetry of nature. Their work sparks conversation, inspires joy, and reflects the power of the human spirit. They combine bold colors and innovative techniques to create unique works of art and practical artware enjoyed by collectors worldwide.
Some of the designs included pine trees, butterflies, poppy flower, and coral reefs. Visitors observed each art piece carefully and chose a piece that they connected with.
Long-time friend Sheryl Brownfield stopped by the exhibition on Sunday to support the artists and purchased a piece of artwork that she resonated with.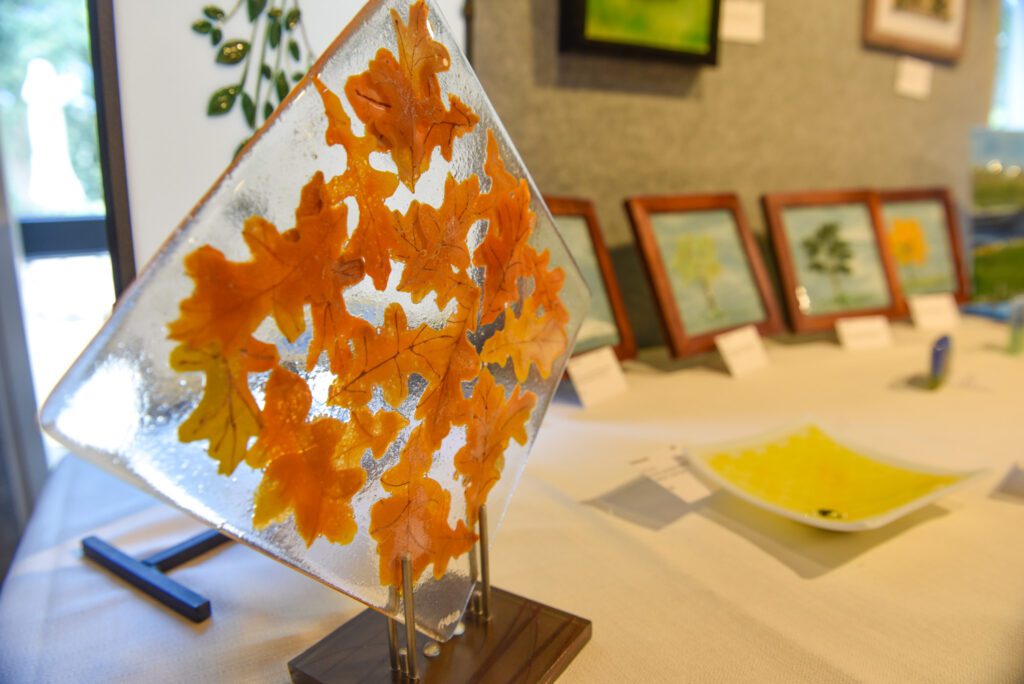 "I am supporting a long-time friend," Brownfield said. "Sue and I have known each other for over 30 years; she's made a lot of beautiful pieces, and I just love to support my friends. I have lots of beautiful pieces that she's made around my house."
Brownfield purchased an artwork that read, "Between every two pine trees is a doorway to a new world."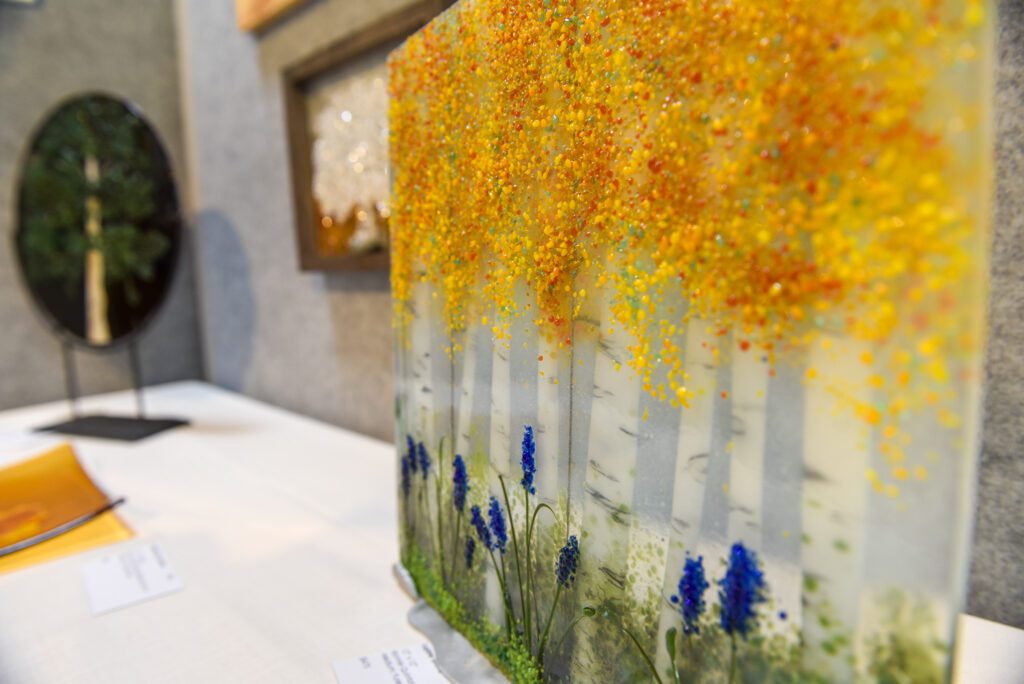 "They're just terrific, and it's wonderful to support local artists and good friends," she said.
The artwork is on display from Sept. 3 to Oct. 29. Quintanilla said they will return in May and June next year for another show.
The sale will benefit the Santa Monica Mountains National Recreation Area and its programs. 
The Santa Monica Mountains National Recreation Area will also begin hosting docent-led garden tours at the Historic Adamson House, on Fridays at 10 a.m. Visitors will be able to experience the breathtaking beauty of its meticulously designed gardens. Tours are $7, cash only.
In addition to the programs, the organization will be holding a volunteer opportunity at Point Dume Nature Preserve on Saturday, Sept. 16. They will focus on pruning and lopping overgrown vegetation from the trail corridors to provide clear and safe access for park visitors (including along ADA-compliant trails). Volunteers will use loppers, hand pruners, hand saws, McLeods, and rakes. They will also remove invasive weeds by hand to prevent the targeted species from encroaching on native habitat. Please note: There are no restrooms on the trails where we will be working, but there are restrooms available at the county beach in the parking lot. Ages 14 and older welcome (minors must be accompanied by an adult and have waivers signed by their guardian). To register, visit volunteer.calparks.org/opportunity. The volunteer limit is 25 individuals. Full opportunity address and directions will be sent to you by email after you sign up.
For more information on the artists, visit BlazingStarArts.com or contact the artists via email at info@blazingstararts.com.