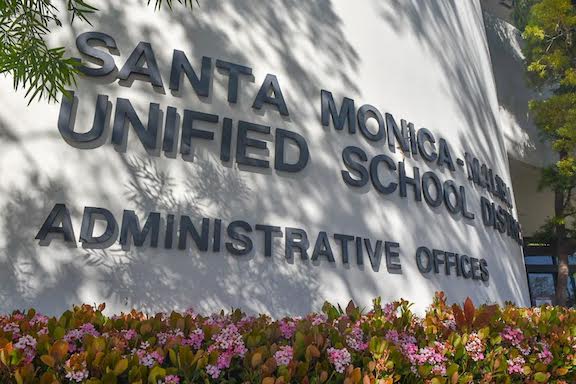 Financial Complexities and Slow Mediation Cast Doubt on Original Timeline for Separation
Negotiators for the city of Malibu and the Santa Monica-Malibu Unified School District did not take the summer off in their mutual effort to form a separate Malibu Unified School District. Attorneys representing both sides gave an update to the Los Angeles County Office of Education, which met Sept. 6.
On the agenda was an update to form a Malibu Unified School District from a territory within the Santa Monica-Malibu Unified School District. The longstanding petition has been hung up as untangling the financial implications to both Santa Monica and Malibu students is complicated by future taxes, enrollment, and funding matrixes. Allison Deegan, regionalized business services coordinator at LACOE commented, "We were advised by attorneys for the city of Malibu and SMMUSD at our last meeting in June that there was study or advise from a mediator forthcoming at the end of August." Although there was mediation in August, the information released was vague at best.
A lawyer working with the City of Malibu, Christine Wood presented her update.
"We did receive an analysis from our mediator at our last meeting," she said. "The independent analysis basically created a formula and monetized the term sheet that we had described for you. The parties have entered into an agreement that we've referred to as a term sheet that provides the formula and the pathway for separation. We've been able to put that into the form of a formula that the parties agree to. The parties agreed to both the elements of the formula as well as to the inputs to the formula which is a significant amount of progress from the first time we met with you (LACOE) several years ago."
Under the term sheet, the parties have to negotiate three major financial agreements: a tax revenue sharing agreement, an operational transfer agreement, and a joint powers agreement, as part of an exhaustive effort to effect the complicated process of untangling millions of dollars of funding. Looming large was the issue of how future taxpayer funding would ensure no less than the current level of educational programs to students in both districts.
Mediation has gone slowly. Last October before the school board election, the City of Malibu and the SMMUSD issued a joint statement that detailed a framework to achieve an independent Malibu School District by including self-imposed deadlines in order to keep the process moving forward with the earliest possible date for Malibu autonomy of July 1, 2024. That date now appears unlikely.
Wood provided little else on details except the date of the next mediation as Oct. 17, stating, "We will finalize some of the contingency language that needs to go into the agreement so that both parties after separation have some assurances and some comfort that some unforeseen circumstances don't derail the ability of either school district to operate."
David Saldani, counsel for SMMUSD, agreed with Wood's comments and added, "We're going to work on the contingency link, which will also make some progress on some other agreements that are going to be necessary to complete the full unification including an operational agreement. It's also going to be our goal coming away from the Oct. 17 meeting if everything goes according to plan to provide an updated, more detailed timeline to this committee so they can get a better sense of what that process is going to look like going forward as well as hopefully being in a place where we can make a decision as to whether we allow the current petition to remain and just process it under that or whether the city withdraws that petition and the school district files a new petition. We should have some more clarity in time for your meeting in November."
The Malibu Times asked new SMMUSD Superintendent Dr. Antonio Shelton if he had any updates on the negotiations.
"I can tell you we're moving forward in the process," he said. "Both sides are very positive. I think that at the end of the day we will get the results that both sides would want because it's a collective feeling in the room that everybody can come to an agreement at some point, some level and we'll be able to give updates soon, maybe in October.
"I can tell you this. We're making positive progress. That's the piece of the puzzle that needs to be said: the school board working with the city of Malibu to move in the direction that both groups will feel good about what happens."