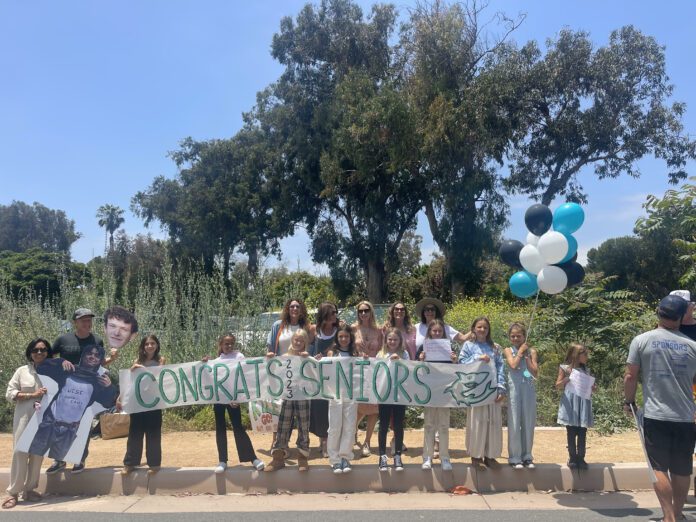 Malibu High tradition was started during the COVID-19 pandemic in 2020
The Malibu community came together to give the Class of 2023 one last celebration with a send-off a week before walking on stage.
"It's such a lovely new tradition that was started in 2020 for the kids who did not get a traditional senior-year experience," Malibu Sharks Surf Team communications volunteer and parent Arpie Petkus said.
In preparation, parents were invited to gather at Strange Wines to decorate signs.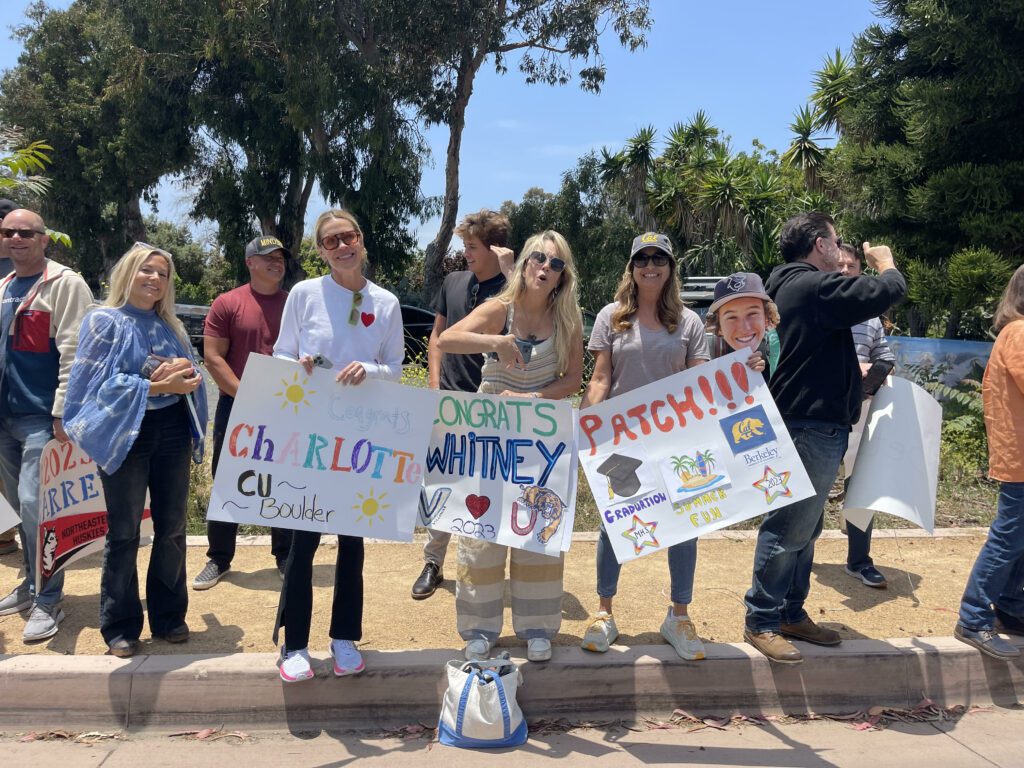 "It was a nice way to meet with families at an emotional and exciting time," Petkus said. "Our kids are older, they have been driving themselves everywhere for years and it's a nice way to reconnect with all the families."
Petkus said Melissa Shanahan has been spearheading the Senior Parent committee for two years now and said the committee is responsible for many cherished senior year events.
Petkus also wanted to acknowledge and celebrate Malibu Elementary.
Malibu High School graduation is on Thursday, June 8, at 2 p.m., and the Middle School promotion is on Friday, June 9, at 9:30 a.m.