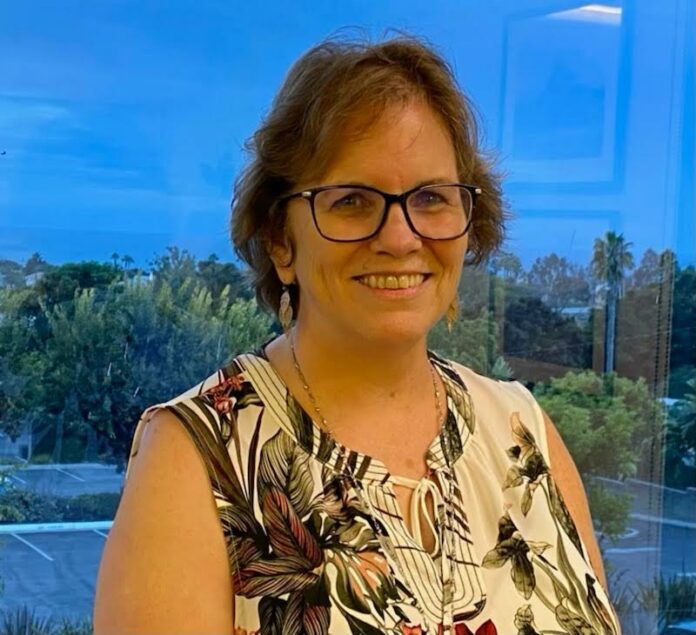 Sheriff's Office provides report on temporary tow-yard; fire safety liaisons give update on fire preparedness
Malibu City Councilmember Doug Stewart joined the Public Safety Commission meeting Sept. 6 to acknowledge and share his gratitude for outgoing Executive Assistant Mary Linden.
"We wish you the absolute best in your upcoming retirement," Stewart said. "The first time I met you, I think it was in 2019 when I joined the Public Safety Commission and I knew right away who the boss was in these meetings. You've been a teacher and you've been our go-to person, and that's not just in the Public Safety Commission; that's everywhere in the city overall, you're an institution, and you're definitely going to be missed by all of us and our city will never find anyone that can replace you."
After 20 years, Linden announced her retirement as executive assistant during the Public Safety Commission meeting last week. Linden first announced her retirement during the Public Works Commission meeting on Aug. 23.
Public Safety Commission Chair Chris Frost and Public Safety Director Susan Dueñas also thanked Linden for her work at the city.
"She's always been great at leading us," Frost said. "I just want to thank you; I don't think they can replace you."
"It's been great working with you Mary, you're just amazing, but I'm very happy for you," Dueñas said.
Public Works Director Rob DeBoux provided an update on the Trancas Bridge Project and said Caltrans is planning on starting construction on the south side of the bridge next month.
"Soon, everyone will be driving on the new bridge, so that's exciting to see," DeBoux said.
DeBoux also wanted to acknowledge Linden and her assistance in editing documents and reports.
"She's amazing," DeBoux said. "I'm really going to miss her, but I'm so excited for her and her retirement. Thanks Mary, for everything you've done for me, the commission, and the city, too."
Malibu City Fire Safety Liaison Gabe Etcheverry provided an update on the beacon boxes, hazard tree removal grant, and the mandatory staff training at City Hall.
"To date, we've taken out over 500 trees from over 60 properties, so we're going to finish those last five days scheduled for this month," Etcheverry said. "We're training them to use fire extinguishers and Sgt. Chris Soderlund has been kind enough to come [to City Hall] and do an active shooter presentation."
Soderlund provided a report on the beach team, and a traffic report for the Labor Day weekend.
"We issued 1,108 alcohol citations, we cited 52 people for having their dogs on the beach, we cited four people for smoking on the beach, we made one felony arrest, we made six misdemeanor arrests, we cited 20 other people for miscellaneous infractions, and we issue 883 hazardous traffic citations, such as speeding, unsafe lane changes, and not stopping at a stop sign," Soderlund said. "The parking enforcement people did a great job they issued 4,121 parking cites, and finally, with the help of the temporary tow yard at Malibu High School, we towed 513 vehicles."
From Memorial Day to Labor Day weekend, the city held the temporary tow yard at the Malibu Middle/High School campus.
Soderlund said they were requested to do parking enforcement on Point Dume and issued many citations and towed mulitple vehicles. He also said they towed multiple golf carts.
"Golf carts have certain provisions on the vehicle code that have to be adhered to," Soderlund said. "You can't operate them unless you are licensed and the golf cart has registration and insurance."
Soderlund said there's been an uptick in violent crimes and mentioned the fatal stabbing at Las Tunas Beach last month. Emmanuel Baltazar Silva, 21, was found dead with stab wounds near the lifeguard tower at Las Tunas Beach on Tuesday, Aug 22.
"I just want to remind the public that if you see something, say something, if something looks suspicious, please, you're not bothering us, you're not wasting our time, that's what we're here for," Soderlund said.
Linden took a moment to thank everyone for their farewell wishes.
"As hard as it is to believe, I might miss you guys a little bit on Wednesday nights, the first Wednesday of the month," Linden said. "You guys do good work, and I know your hearts are in the right place, so keep up the great work and I wish you all well."
The next Public Safety Commission meeting is scheduled for Wednesday, Oct. 4.