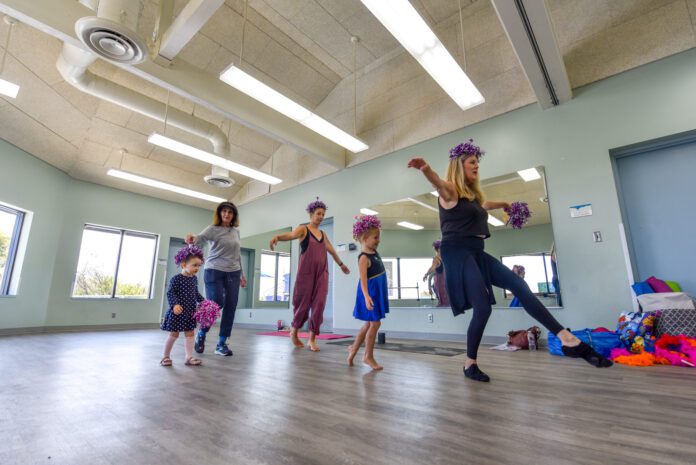 Classes range from Tutu Ballet, Tap, Jazz, Lil' Hip-Hop, Swing, Salsa, Theatrical Jazz, and more
The City of Malibu Community Service Department is offering a fun way for parents and toddlers to connect with each other in a playful environment while learning introductory dance skills. The Parent and Me Ballet, also highlighted as Tutu Cute Ballet, class will explore dance styles, rhythm exercises, creative movement, and social skills.
Dance instructor Gaylene Cascione has been teaching the parent and me ballet class and has taught a variety of classes for children and adults in Calabasas and in Malibu.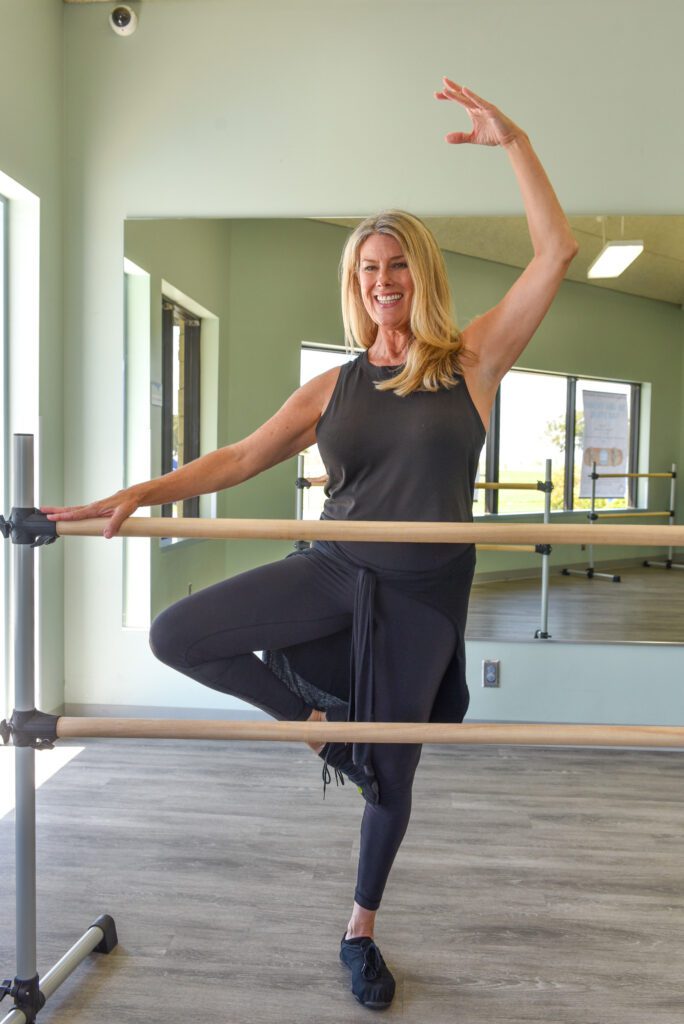 "Just as we started leaning out of COVID, we we're still outside teaching classes, and then we moved inside to this beautiful dance room in the Michael Landon Community Center, and it's been wonderful," Cascione said. "I've met so many new families and they're lovely, they're really kind, and the children have been wonderful."
Parent and Malibu local Helen Litz brought her 4-year-old daughter, Amelia Litz, to the Parent and Me ballet class at at the Michael Landon Community Center and said it has been really fun.
"We have really been loving this class, she [Amelia] needs to be a kid and get into dance in a way that's low-pressured and really fun," Litz said.
Malibu resident and grandparent Terri Wess brought her grandaughter Jeanette Kehoe to the ballet class in Malibu because they don't offer these classes where her grandaughter lives in the Pacific Palisades.
"Mrs. Gaylene is the sweetest teacher," Wess said. "There's no mommy in me [near Pacific Palisades] so it's very unique that they have it and she's so warm and sweet and this is Jeanette's first class ever so she's very improved."
Wess said after class Jeanette loves playing at Malibu Bluffs Park.
"Jeanette loves the 'Shake, Rattle, and Roll' events at the park," Wess said. "And we met a friend, that's a bonus, meeting new friends."
Cascione has also been instructing workshops at Webster Elementary and Malibu Elementary as well as a recent collaboration with the Malibu Library outside.
The Malibu Library recently held an event called "Stars and Stripes" with story time, special guests, arts and activities.
"It was great because many of the kids that we're there, already takes a class with me, so I knew about half of the kids, so that was fun," Cascione said. "And I got to met some new families that moved in to the area so that was also wonderful too and they asked a lot of great questions about our dance programs here."
Cascione will be reaching two year's instructing in Malibu.
"Who wouldn't want to work in Malibu," Cascione said. "I have this beautiful dance room with all these glass windows overlooking the ocean so that's a no-brainer, and I really feel so grateful to be in this location, because not only are the families and the children wonderful, but the city staff are fantastic, everyone is so easy to work with, and everyone loves their job, so it makes it so much more fun."
Cascione has been teaching for 34 years, 20 of those years has been in Calabasas and two years teaching in Malibu.
"For me it's been such a gift, and it's been a wonderful extension of what I do," Cascione said.
Cascione said she will soon be teaching cheerleading in Malibu.
Cascione dance studio is located at the Oaks of Calabasas Community Center in Calabasas. Classes range from Tutu Ballet, Tap, Jazz, Lil' Hip-Hop, Swing, Salsa, Theatrical Jazz, and more.
The Parent and Me Ballet encourages physical development and self-expression. The class is taught Mondays at 2:30 p.m. For more information on the class, visit https://parksrecreation.ci.malibu.ca.us.