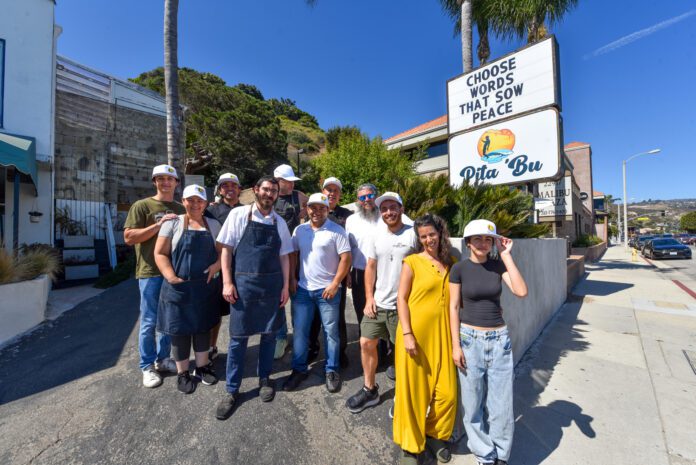 Pita 'Bu serves as Malibu's only kosher eatery and serves beach-ready, high-quality meals
With a prime location just across from Malibu Pier, Pita 'Bu has been delighting residents and enjoying success since opening in late April.
Located at 22935 E. Pacific Coast Highway, just next door to Chabad of Malibu, the kosher Mediterranean eatery is Malibu's only kosher establishment.
The menu features made to order falafel, sabich, fish plates and pitas, and freshly made salads and hummus.
Pita 'Bu bridges two beach communities — the Mediterranean and Malibu — through a shared appreciation for high-quality, fresh and healthy food, and the relationship between the two communities is highlighted by the restaurant's slogan, "Where Tel Aviv Meets the 'Bu".
Co-owner Ronnie Benarie said it's a natural relationship that should be shared between the Mediterranean and Malibu communities through food and he is proud to be able to provide that for residents and visitors who come to the city to enjoy the sea.
"The food in these communities will be based on foods found around the sea, a lot of vegetables and fish, and there's always been this connection in Mediterranean food," Benarie said. "With our menu, you choose the highest quality ingredients and you'll really see in our food that we are incredibly fresh and dialed in, and that's a big part of Malibu's diet, so we get the appreciation for that."
Pita 'Bu's ownership team is made up of three passionate restaurateurs who are committed to providing the community with food made to the highest kosher standards and providing residents with an option of food unlike any other in Malibu.
Leading the kitchen are the co-owners, Chef Yoav Schverd and Chef Oren Zroya, a long-time Malibu resident. Their pride in the food made at Pita 'Bu has set the precedent for the level of food that has been well received by the Malibu community.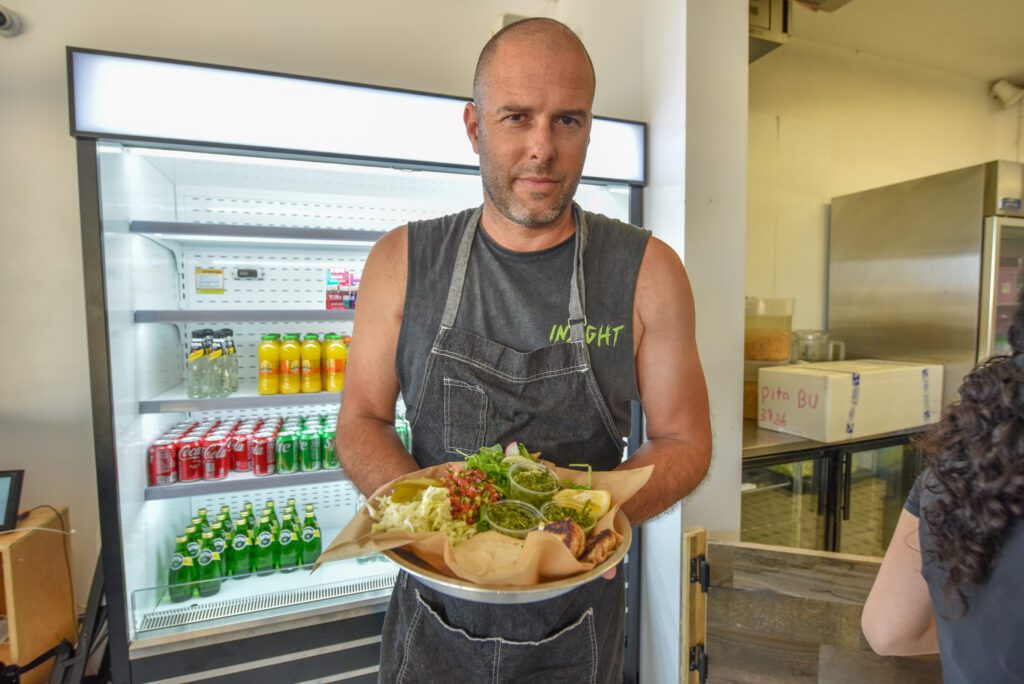 Zroya praised his staff for their attention to quality and their dedication to serving the community.
"They are amazing," he said. "We're all on the same page, people from the same background who are dedicated to serving fresh, delicious Mediterranean food."
Schverd said that although he has enjoyed Pita 'Bu's success, he said the restaurant is primed for growth and further serving the community.
Pita 'Bu is Malibu's premier kosher eatery and importantly offers food options for the Jewish community.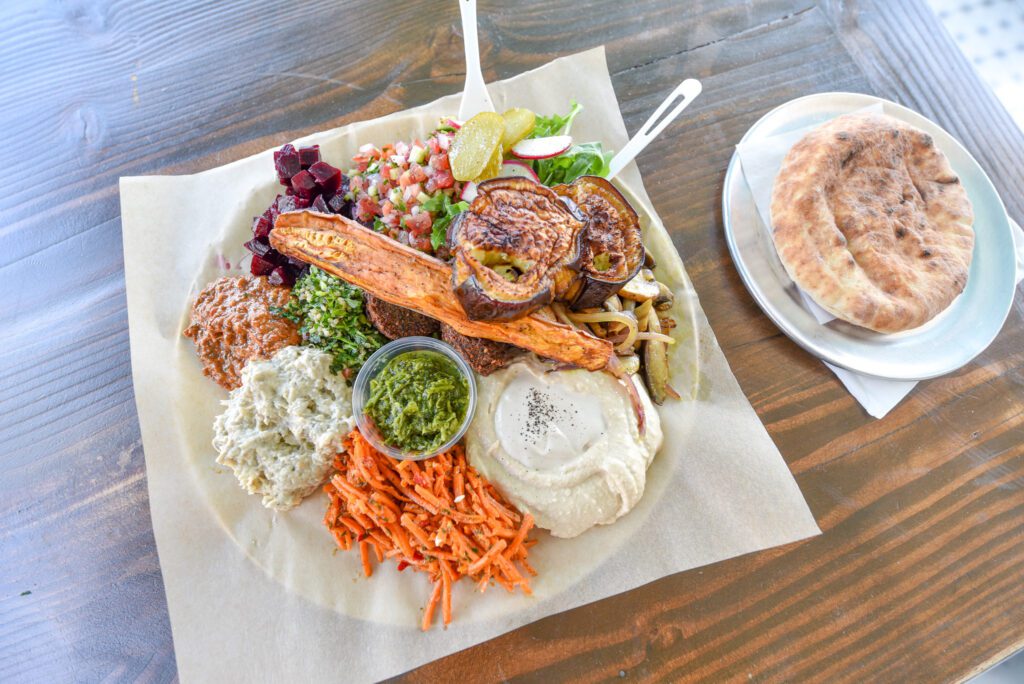 "There's also a lot of religious Jewish visitors who come to Malibu and spend the day on the beach and they wouldn't have anywhere to eat for 20 miles in either direction," Benarie said. "Our Jewish community in Malibu will always have this challenge so have the responsibility of serving this community."
"So far it's been good! Even better than I thought, the community really welcomed us," he said. "But we still have a lot of work to do. We will upgrade everything."
Zroya emphasized the cleanliness that Pita 'Bu will continue to be synonymous with.
"We are always taking the big step toward cleanliness," he said. "We are making sure the food is being washed properly, three or four times. We will always have someone designated to go through every herb and ever and every ingredient we need to make our food."
Schverd said he is proud to know that Pita 'Bu is the go-to kosher location in Malibu.
"There is a need and we are honored to fill this need," he said. "We're three Israeli-Americans and we're blessed to give this service, extending to our non-kosher people who we can give the best, healthy food."
The location adjacent to Malibu Pier and Surfrider Beach has helped forge Pita 'Bu's surfer-friendly identity.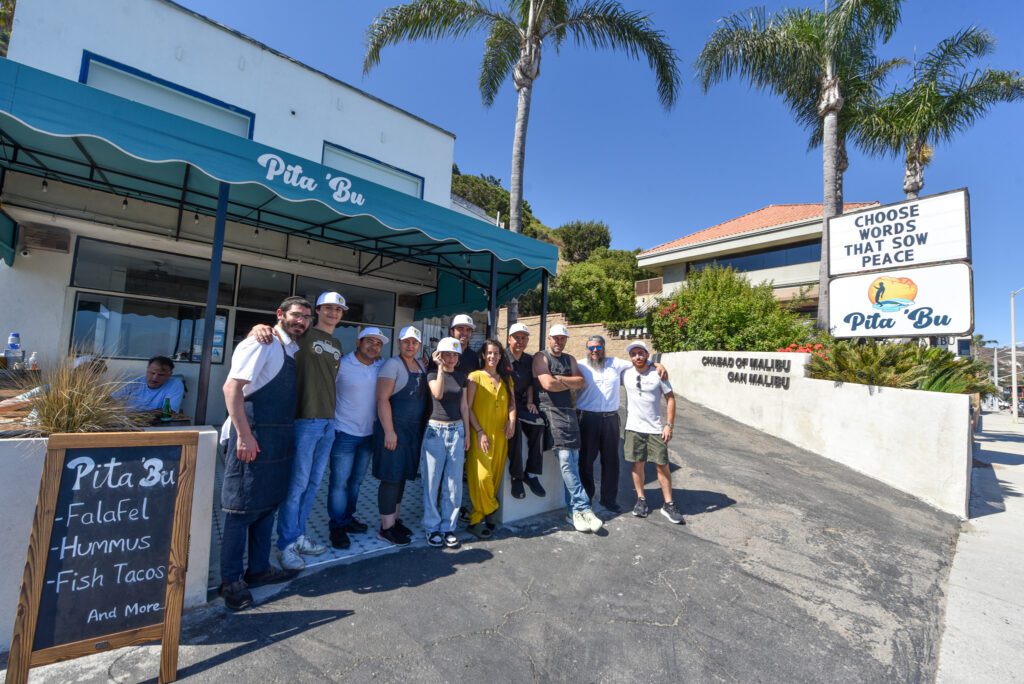 "Myself and Oren are avid surfers so being across from the pier and Surfrider is great," Benarie said. "Being on the PCH is a dream and seeing all these surfers, we know our food is definitely made for surfers. Being a very good bite after surfing, as far as location, it couldn't get much better for us."
Surfers, residents, beach visitors, those with a kosher diet or anyone seeking a high-quality Kosher Mediterranean cuisine can visit Pita 'Bu Sunday through Thursday from 11 a.m. to 8 p.m. and Friday 11 a.m. to 5 p.m. Visit @thepitabu on Instagram for more information.