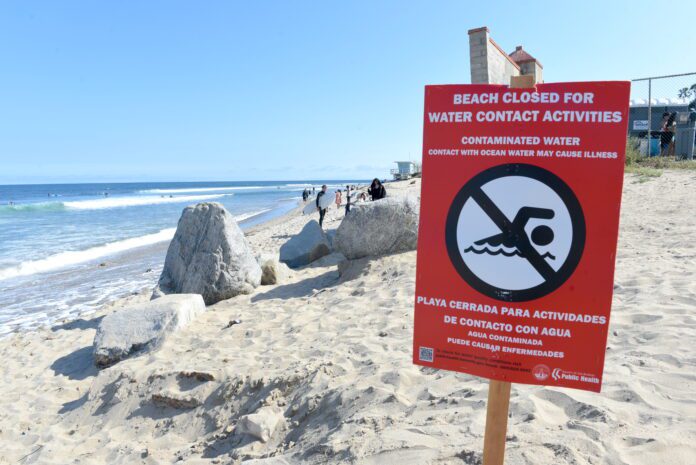 Malibu Lagoon State Beach and Surfrider Beach remains closed following last weeks sewage spill. Signs were placed last Thursday and are still seen around Malibu Lagoon and Surfrider Beach informing visitors of the contaminated water.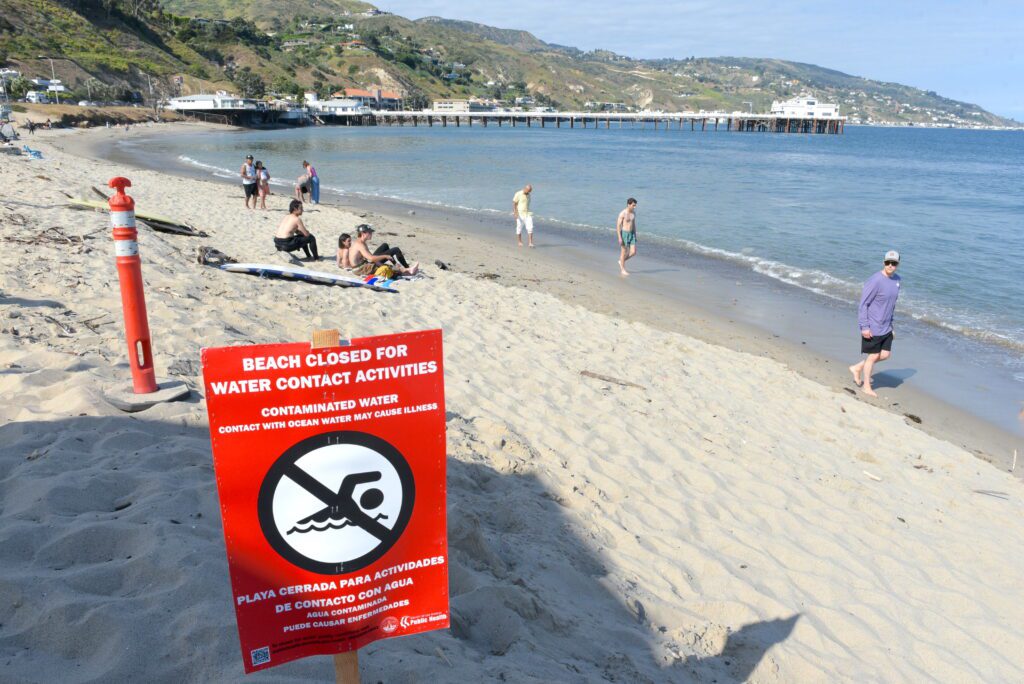 The Los Angeles County Department of Public Health (LADPH) said approximately 5,000 to 6,000 gallons of untreated sewage have contaminated the following beaches:
• Malibu Lagoon State Beach
• ¼ mile north of Malibu Lagoon State Beach
• ¼ mile south of Malibu Lagoon State Beach

DPH will conduct water sampling daily, and the closures will remain in effect until Public Health receives sampling results indicating that bacterial levels meet health standards.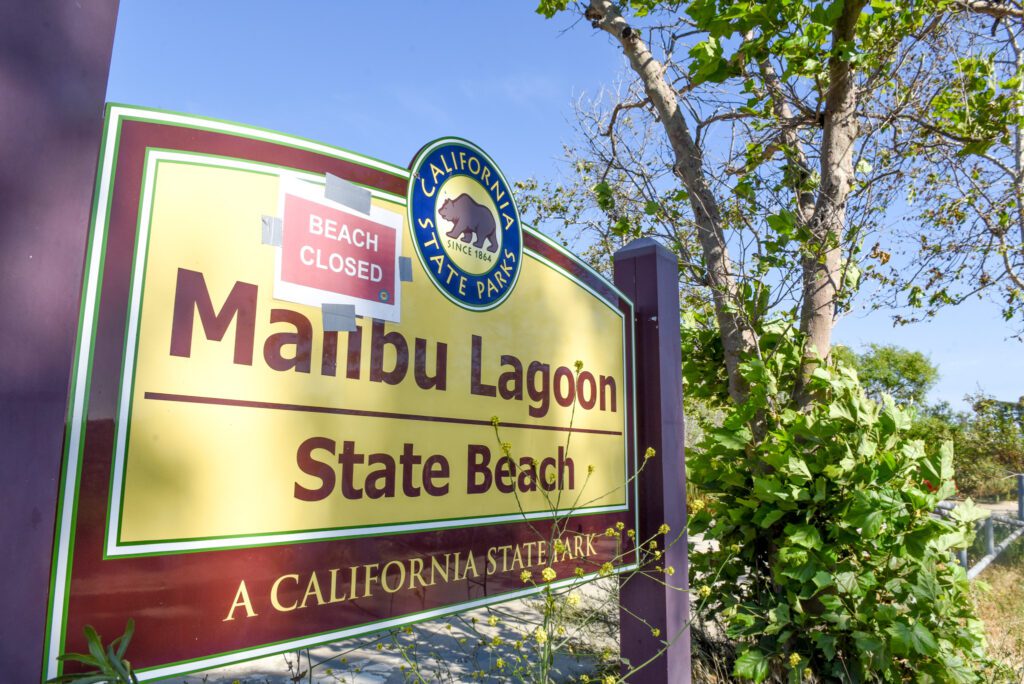 Public Health officials are advising residents or visitors planning to visit Los Angeles County beaches to avoid contact with ocean water and wet sand in the areas noted above. The cause of the sewage discharge was a damaged wastewater line which resulted in sewage entering the storm drain at the corner of Malibu Canyon Road and Potter Road in Malibu. The wastewater line has been stopped and the immediate area cleaned. 
According to the LADPH, the water sampling began on June 8, 2023, but have not yet received two consecutive days of acceptable standards. Testing took place on Monday, June 12, but have not received results.
When the results are in and if State standards are met, the beach will be reopened Tuesday, June 13, 2023.

Recorded information on beach conditions is available 24- hours a day on the County's beach closure hotline: 800- 525-5662.

Be sure to check the LADPH website for up-to-date water quality levels at LA County Beaches at:
http://publichealth.lacounty.gov/phcommon/public/eh/water_quality/beach_grades.cfm/