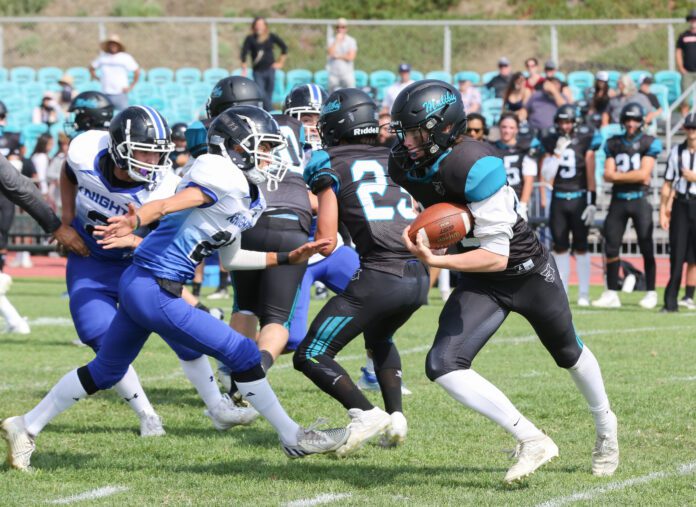 The Sharks begin their season with an explosive 26-15 victory over Desert Christian on Sept. 1
The Malibu High football team will attempt to score its second win of the season this week.
The Sharks travel to play the Milken Wildcats on Thursday at 7 p.m. The game will be at Birmingham High School in Van Nuys.
Malibu head coach Mike Halualani said his team seeks to continuously get better.
"We want to see a big jump in improvement from game one to game two," he stated. "All the nervous game-one energy and sloppiness should be out of our system. I'm looking for us to have a big jump in our game."
The Sharks began their season with an explosive 26-15 victory over Desert Christian on Sept. 1 at Malibu High.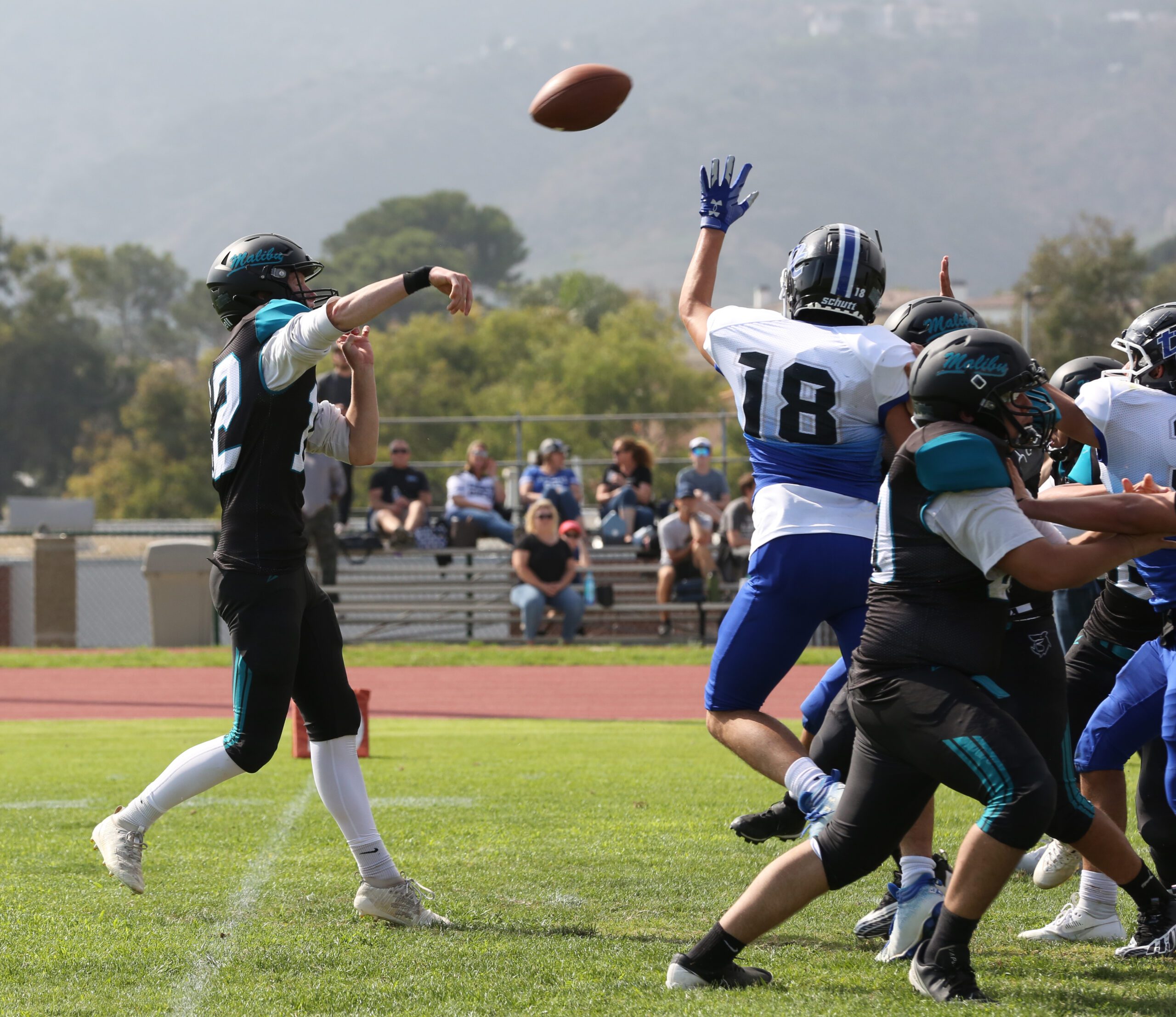 The Sharks' first score was a 79-yard touchdown pass from senior quarterback Nico Miller to senior wide receiver Travis Kies. Miller then tossed a 48-yard scoring strike to Kies and scored another later with a 19-yard run. Sophomore Tanner Kies, Travis' brother, galloped 51 yards to score Malibu's final touchdown of the game. Additionally, Malibu converted a two-point conversion.
Halualani said the Sharks want to be aggressive offensively.
"We have a quarterback who is big, strong, and talented," he said. "Our goal is to drive the ball down the field. We did a really good job."
Malibu had 205 passing yards total and 145 yards rushing in the game. The squad's defense limited Desert Christian to 214 offensive yards.
Halualani said the leadership of Malibu's captains was pertinent to the victory.
"They held the team together against a really well-coached, physical team," he recalled. "They helped us get through some adversity the first half of the game. They really helped us weather the first-game jitters."
In addition to Malibu's ball handlers, Halualani said several Sharks — football players for the first time in fact — had outstanding showings in the contest. Those players included sophomore tackle Dan Morris, freshman safety Sawyer Keegan, and sophomore Nick Ortiz, who caused a Desert Christian fumble.
Malibu had two weeks of preseason training heading into the victory. The squad worked hard in the practices, Halualani noted.
"The kids learned the offense, learned the defense," the coach said. "We really instilled a new culture of Malibu football."
The culture is "next man up," Halualani described. "We don't dwell on anything bad that happens. We just keep moving forward."
Malibu hosts Sherman Oaks CES on Sept. 14. The Sharks then host Calvary Baptist on Sept. 22 and play at Lucerne Valley on Sept. 29.
Halualani said starting the season 1-0 is great.
"It feels like we are moving the right direction," he said. "We have some games to go, but it is always nice to win because winning is hard. Whenever you win, you want to celebrate them because they are a hard thing to get."