The National Weather Service has issued a Flood Watch and a Beach Hazards Statement Monday January 9 and Tuesday, January 10 due widespread heavy rain, and heavy surf and strong gusty wind across areas of Southern California including Malibu. 

Widespread heavy rainfall is expected into Tuesday evening with rates of .5 to 1 inch per hour, higher near thunderstorms, mountains and hills, and totals of 2 to 4 inches in coastal and valley areas, 4 to 8 inches in the foothills and mountains. Local rainfall totals of 10 inches are possible.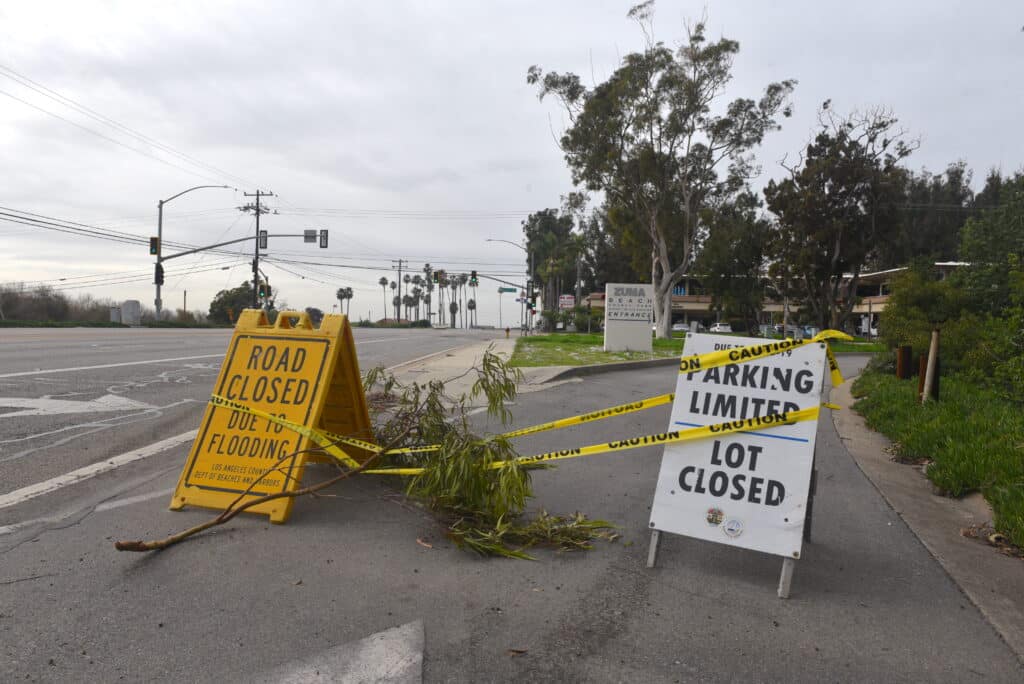 A Flood Watch is in effect in much of southwest California, including Los Angeles County and Malibu Monday, January 9, 1:20 AM through 6:00 PM due to excessive rainfall from the current storm.
A Wind Advisory is in effect in much of southwest California, including Malibu January 9, 12:00 PM through 10:00 PM with south winds 20 to 30 mph, gusts up to 40 mph.

A Beach Hazards Statement for the Malibu coast through Monday afternoon due to the current storm, bringing dangerous rip currents and elevated surf of 3 to 6 feet, beach erosion, flooding of low-lying areas, an increased risk of ocean drowning, waves can wash people off beaches, rocks and jetties, and capsize small boats nearshore. Highest surf on west facing beaches.

The Los Angeles County Department of Public Health (LADPH) recommends avoiding contact with ocean within 72 hours of significant rainfall, especially near discharging creeks and stormdrains, due to high levels of bacteria and pollutants from storm runoff.