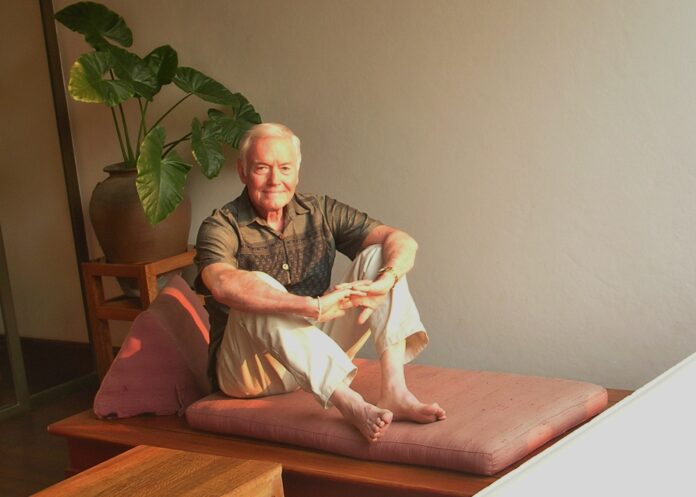 American novelist, playwright, and screenwriter Laird Philip Koenig was born on September 24, 1928, in Seattle, Washington, to Rowland Koenig and Betty Koenig. Laird had one brother, Quentin. Koenig attended the University of Washington, worked in advertising in New York City, and moved to Los Angeles in the 1960s, where he began his literary career writing novels, plays, and screenplays. Beginning in the 1970s, he spent time in France. Laird settled in Santa Barbara in 1996, where he remained until his passing.
Koenig's early novels include The Children Are Watching (co-written with Peter L. Dixon, 1970) and The Little Girl Who Lives Down the Lane (1974). In 1976, Koenig adapted his novel The Little Girl Who Lives Down the Lane into a film. Directed by Nicolas Gessner and starring Jodie Foster and Martin Sheen, the film would earn Koenig a Saturn Award nomination for best screenplay. Attention, Les Enfants Regardent, a French film adaption of The Children Are Watching, was released in 1978. Based on a screenplay adapted from the novel by Laird Koenig and Peter Dixon, the film was directed by Serge Leroy and produced by Alain Delon, who also starred in the leading role as "The Man." Other novels written by Koenig include The Neighbor (1978), Rockabye (1981), and Rising Sun (1986). Koenig wrote episodes for the television series Flipper (1970) and High Chaparral (1970), as well as the screenplays for the films Red Sun, Bloodline, Inchon, and many others. His final work was the critically acclaimed Morning Sun: The Story of Madam Butterfly's Boy.
Laird is well remembered as a kind and clever man with tremendous creativity and warm concern for those around him and humanity at large. His legacy lives on in a vast array of books, plays, and films through which his point of view continues to enlighten the world. We dearly miss Laird's wit and charm.