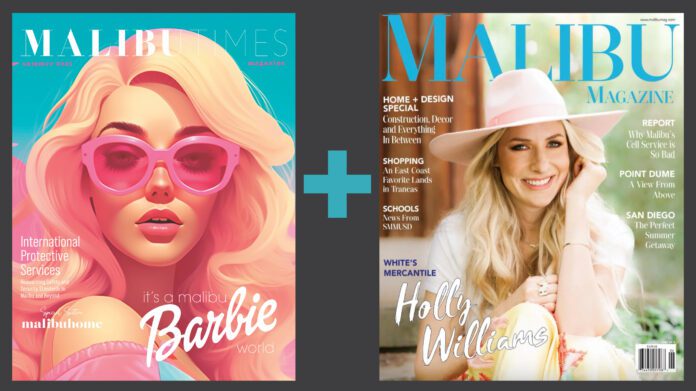 The Malibu Times Magazine officially acquires and merges with Malibu Magazine
We are absolutely thrilled to bring you news that sets the stage for a transformative era in local media: The Malibu Times Magazine has officially acquired Malibu Magazine! The collaboration between these two iconic brands has been a long time coming; both have been dedicated to offering high-quality content that celebrates local culture and strengthens our community.
The excitement doesn't stop there. Today, we are announcing that The Malibu Times Magazine and Malibu Magazine will merge into a unified platform that we will continue to call Malibu Magazine. This new, enhanced version of Malibu Magazine will be your go-to source for a wide array of features, including in-depth profiles of local heroes and changemakers, vibrant displays of Malibu's rich art and culture, highlights of the area's culinary delights, coverage on sustainability efforts, and a range of outdoor and lifestyle content to keep you inspired.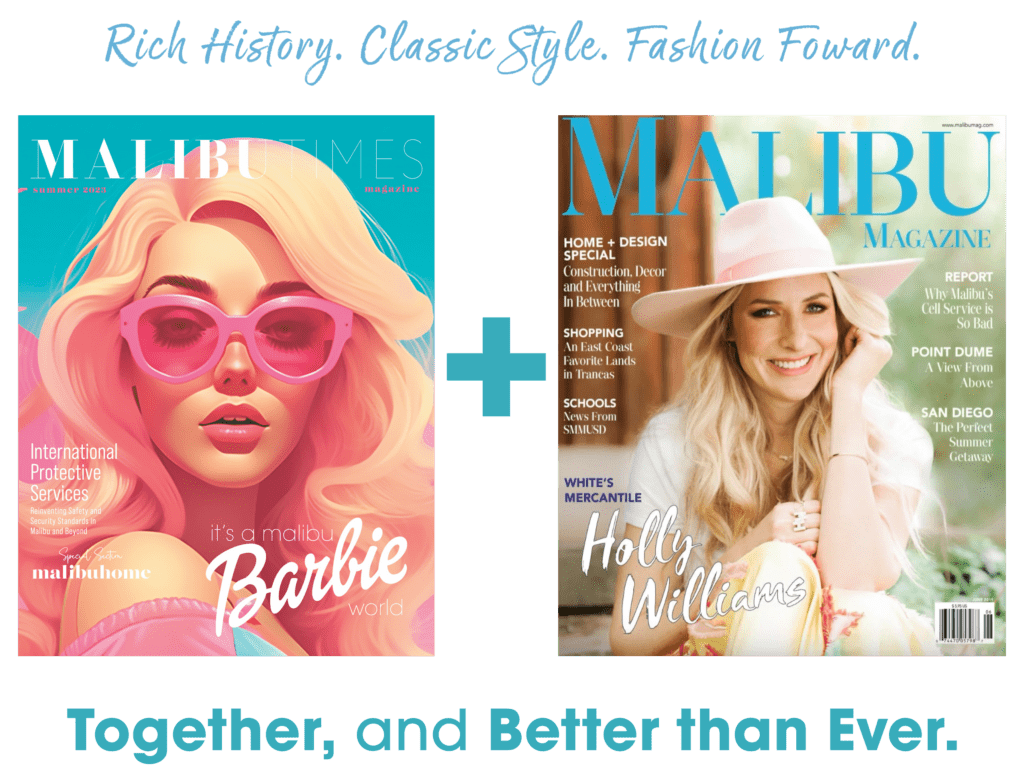 We owe a debt of gratitude to Dirk Manthey, the Publisher of Malibu Magazine, and Julie Manthey, the Editor In Chief, as well as their entire talented team. Our heartfelt thanks extend to you, our dedicated readers and advertisers, whose steadfast support over the years has made this merger possible. Your trust and commitment have been vital to this exciting new chapter.
Stay tuned for the launch of the newly-merged Malibu Magazine, set to be published this December. We promise to keep delivering the content you have come to love, only now with even more impact.
Let's turn the page and start writing this next chapter together. Cheers to new beginnings!