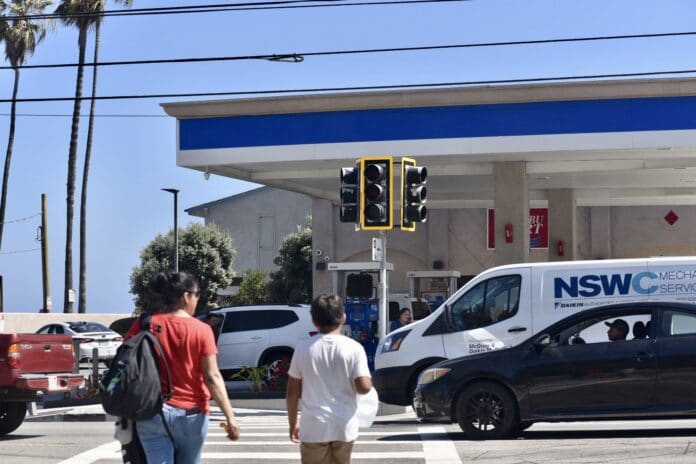 Construction is expected to begin in June on the Pacific Coast Highway (PCH) Traffic Signal Synchronization Project, marking a major milestone in the city's most significant measure to date to improve traffic safety and mobility on PCH. PCH is one of California's most scenic state highways, used by millions of visitors per year, but it is also Malibu's Main Street. PCH safety and mobility are one of the most important quality-of-life issues in our community. According to the Sheriff's Department, excessive speed is the most commonly cited traffic violation. Speeding and improper turns are the most common contributing factors to collisions, both of which will be directly addressed by the Traffic Signal Synchronization Project.
The project, which is estimated to take more than one year to complete, will install communication lines between the existing traffic signals on PCH from Topanga Canyon Boulevard to John Tyler Drive to synchronize the signals to existing traffic conditions. The new traffic signals will be connected to the Caltrans Traffic Management Center, allowing Caltrans to operate the signals and the signal system remotely. New equipment will capture actual traffic data and send it to the traffic signal controllers. The system will contain state-of-the art software that can immediately adjust the traffic signal timing to actual traffic volume conditions, which will help alleviate congestion on PCH.
The city's contractor will be using the city's vacant parcel on Civic Center Way, PCH, and Webb Way for staging and storing vehicles and materials, employee and construction vehicle parking, and a temporary construction office. Using this area will make the project faster and more efficient, and reduce construction vehicle traffic on PCH and Malibu Canyon. Per the city's requests, the contractor will install a temporary fence and screening, and has committed to keep the location clean during construction.