UPDATE: Thursday at 7 a.m. All lanes of Malibu Canyon Road are open after a closure March 1 due to rockslide. Proceed with caution, watch for ongoing rocks in the road.
Update: Crews are on scene clearing the roads. No current estimated time of reopening.
UPDATE: at 2:50 p.m., authorities closed Malibu Canyon after the rockslide covered both lanes. No injures we're reported. California Highway Patrol and Malibu/Lost Hills Sheriffs deputies are on scene. Alternative routes are Kanan Rd., Topanga Canyon, or Decker Canyon Road.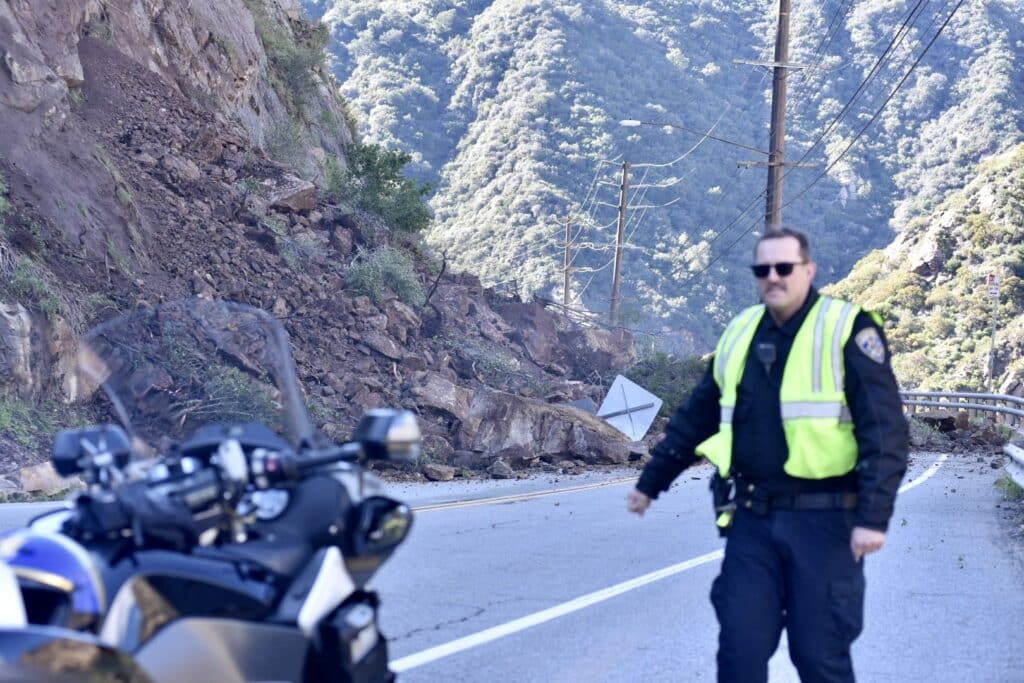 At 2:22 p.m. a huge boulder blocked one lane on Malibu Canyon near the tunnel. Malibu/Lost Hills Sheriffs and California Highway Patrol officers are on scene guiding vehicles around to get through the canyon.