The Cavallo Foundation held its second annual fundraiser Saturday before tropical storm hit county
Fourteen horses brought smiles to kids, teens, and adults' faces on Saturday for the second annual Cavallo Foundation fundraiser.
The event included connecting with horses, horseback riding, art activities, a silent auction, a tour of the facilities, and a table filled with merchandise.
The local 501c(3) nonprofit Cavallo Foundation helps at-risk children, teens, and adults create positive change and learn real-life lessons through life and growth experiences through the healing power of horses. The foundation offers this connection to nature to special needs children (ADHD, SPD, autism); inner city kids; teens needing support for emotional/mental needs, substance abuse, PTSD, and general stress; and families with trauma.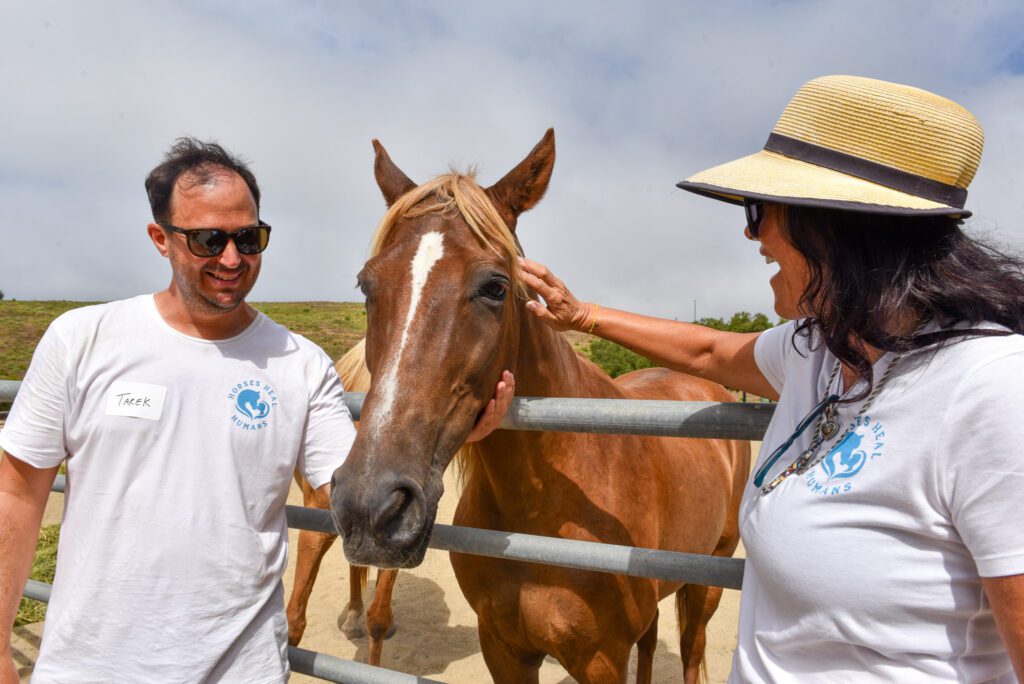 Luckily, the event took place on Saturday, Aug. 19, the day before Tropical Storm Hurricane Hilary occurred on Sunday through Monday afternoon.
Cavallo Foundation Board Member Sandra Martins said the fundraiser helps fund the foundation, and this year's event will also help the military.
"This is how we fund having horses for the service; we also want to serve the military, so it's going to make a huge difference," Martins said. "This is our second year, and we are doing really good, based on the needs, we are a little bit far, for upkeeping of horses, the cost is very high, so that's why it's our way to make some money for the organization, so we can offer this service and expand."
Some of the 57 auction items included horseback riding, photography sessions, spiritual coaching, beauty facials, jewelry, accessories, and more.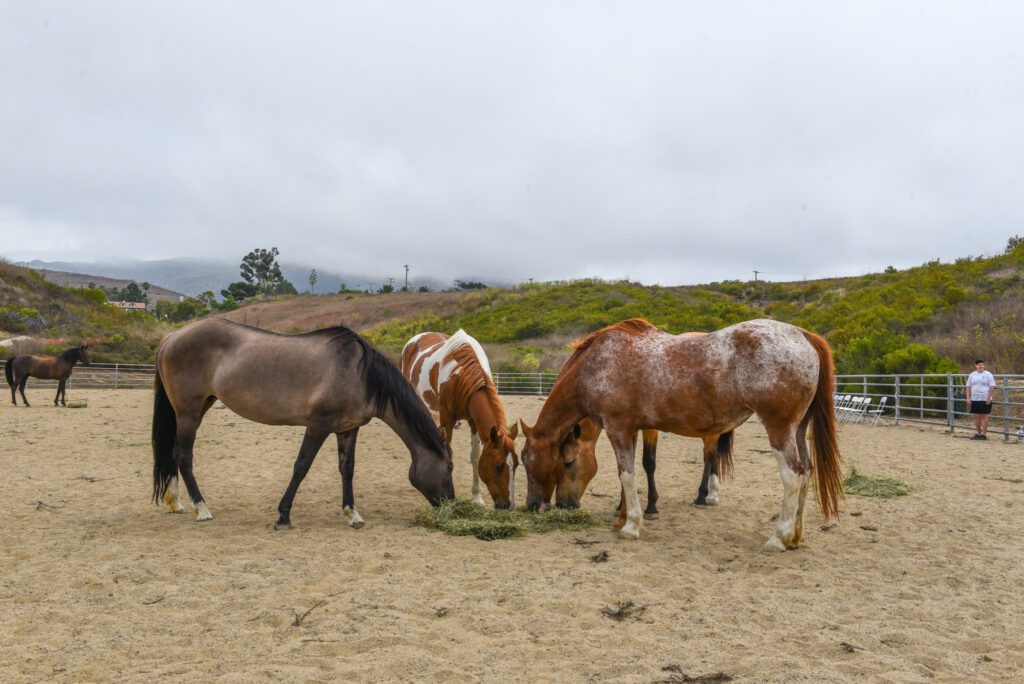 The horses came from Talley Hutcherson's ranch in Malibu Connemara Ranch. Hutcherson provides a variety of services, including horse riding lessons, equine therapy, private horse riding for advanced riders, ocean-view trail rides, and more.
The Equine Therapy program was designed to teach self-awareness, develop and improve interpersonal relationships and explore new attitudes for dealing with addictive behavior, trauma, and dysfunctional relationships considered the cutting edge of equine therapy, using horses as healing tools.
One of the foundation's co-founders, Peter Lee, said they were grateful to the Malibu Equestrian Center and the school district for letting them utilize the facility for the event.
"We have a perfect day today," Lee said. "It's always a pleasure seeing the people get on the horses because they always start smiling, and you know they're having a good time, and we started this so that people can come together with horses and be with nature and connect with the horses which helps them connect with themselves, so it's a really rewarding fun thing to do."
Volunteers showed the participants 'proper etiquette' in the horse's language, such as how to approach a horse, and how to say hello with a gentle nose bump with your hand.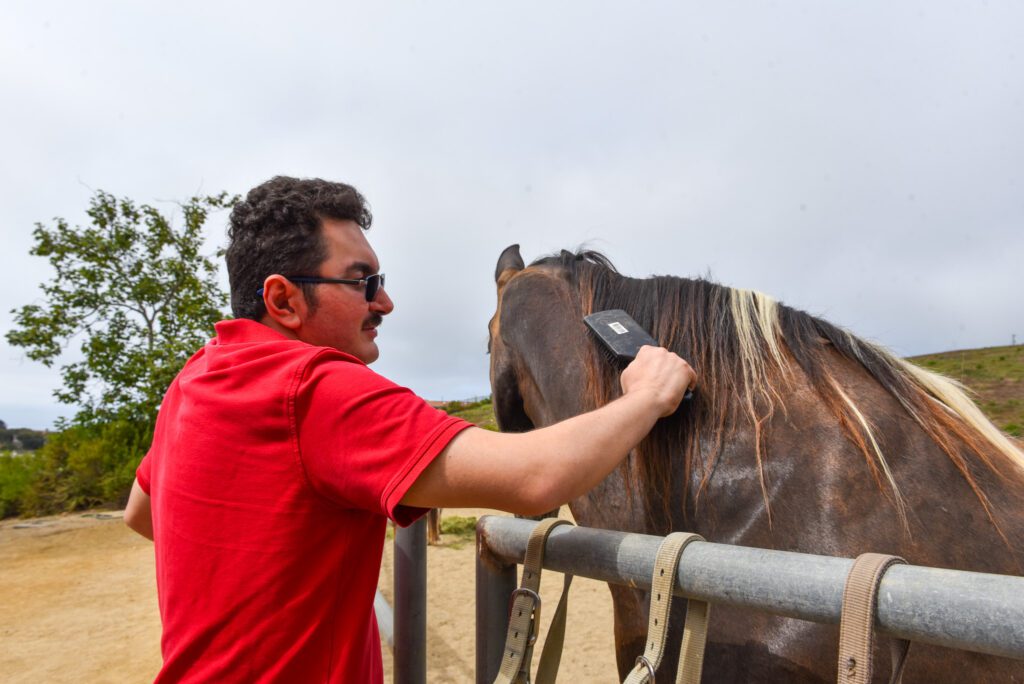 "In this section, we're going to be helping the participants learn how to connect with horses in a respectful way, and do some leadership exercises, help people grow their confidence and assertiveness," volunteer Angela Shankman said.
Volunteers also did obstacles with the horses and participants to learn about boundaries and leadership skills.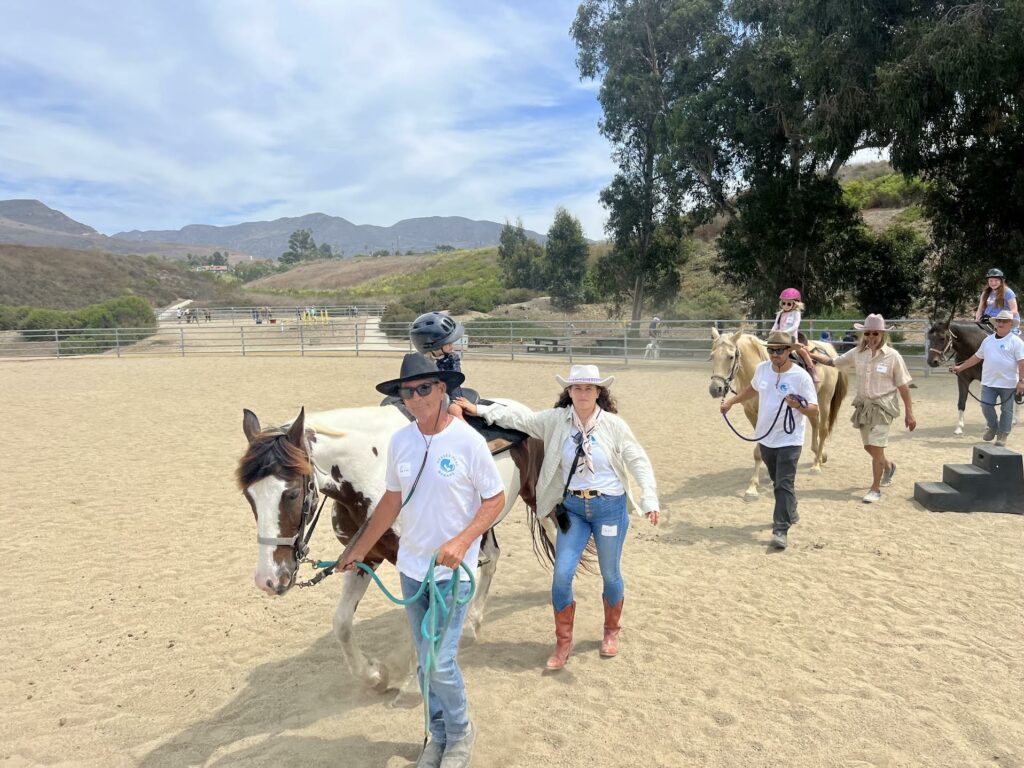 Martins said they also accept donations online as well as have the auction available online.
"Things are moving," Martins said. "We help families, families and children with disabilities; they come and have a wonderful time — it's a transformation."
To learn more about the foundation, visit cavallofoundation.org.