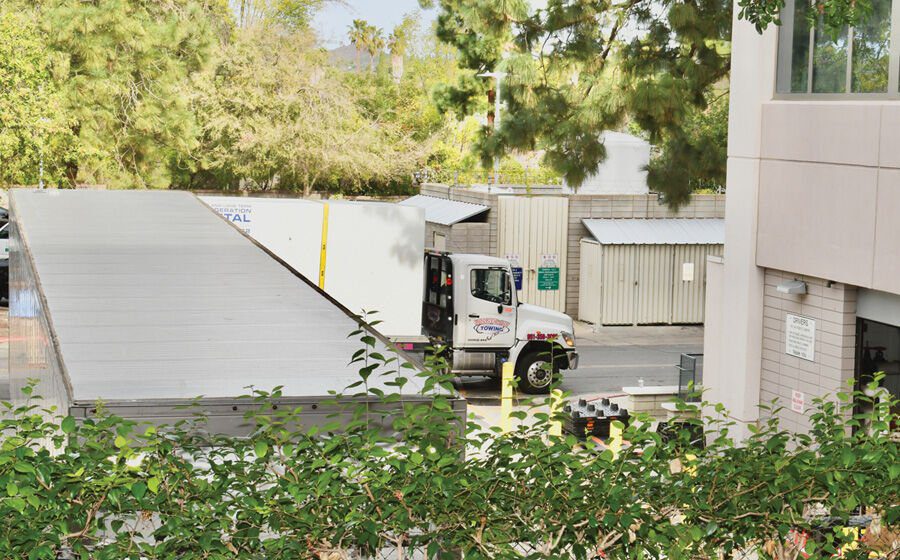 Southern California residents received a rare glimmer of hope about the ongoing novel coronavirus surge in the region when health officials on Tuesday, Jan. 12, noted that hospitalizations across LA County had apparently begun to plateau. Despite this, the region's healthcare system remained under enormous strain in January with ICUs overflowing and some days more than 8,000 patients in LA County hospitals with the contagious virus. As of Tuesday, there were 7,926 Angelenos in hospitals, but hospitalization statistics had not grown significantly since Jan. 5. Experts warned the apparent stabilization did not indicate the immense threat was past; numbers could easily begin to rise again.
Local statistics
In Malibu, an additional death related to COVID-19 was recorded on Monday, Jan. 11, bringing the total number of Malibuites killed by the viral disease to six. There remained no specific demographic information available for Malibu's virus victims, with county health officials citing privacy concerns when contacted.
Although Malibu's cases continue to skyrocket—the week from Jan. 5-11 was the first in which more than 20 new cases were detected among residents—Malibu's overall rate remained among the lowest in the county. 
For comparison, Malibu's COVID-19 case rate was recorded at 1,967 as of Tuesday, meaning 1,967 out of every 100,000 Malibu residents would have had the virus (of course, Malibu's population is a tiny fraction of that number; in total, 255 residents have so far tested positive). Nearby Westlake Village has one of the county's lowest case rates, at 921, along with the remote city of Avalon on Santa Catalina Island, with a rate of 155. Comparable cities to Malibu such as Agoura Hills, Calabasas and the more southern Palos Verdes Estates and Rancho Palos Verdes (which are often demographically and culturally compared to Malibu) compare more closely to Malibu's numbers:
  Agoura Hills' case rate: 3,409
  Calabasas' case rate: 3,466
  Palos Verdes Estates' rate: 1,952
  Rancho Palos Verdes' rate: 2,222
Meanwhile, the hardest-hit areas of the county include impoverished and dense neighborhoods including East LA, with a case rate of 16,223, and the unincorporated areas of Florence-Firestone in South LA, with a case rate of 16,795. Minority residents, especially Latinos, have been hit disproportionately hard by the virus.
Vaccine rollout
As vaccines continued to be distributed across California at a slower-than-anticipated clip—only an estimated 33 percent of California's vaccine doses had been administered as of Tuesday, according to reporting by ABC News—Malibuites were champing at the bit to access the vials. However, as of Tuesday, there was no indication as to when, if at all, Malibu would begin to distribute the vaccine to its residents.
Previously, the city indicated it would be willing to step up as a vaccine distribution center, with distribution likely taking place where testing has previously been conducted outside City Hall. As of Wednesday, Jan. 6, Malibu Public Safety Commission meeting, local officials and commissioners were planning to coordinate a plan for if and when the rollout would take place. More information on that discussion can be seen here. 
Morgue trailers in place in case of death surge
Los Robles Regional Medical Center—one of the closest hospitals to western Malibu—has received a morgue trailer to help accommodate rapidly increasing death rates in the area. According to the Thousand Oaks Acorn, the trailer has been in place at least since Tuesday, Jan. 5. That hospital, "which is seeing a record number of COVID patients, says the trailer is a state-recommended precautionary measure in the event the small in-house morgue runs out of room, which has not happened yet," the Acorn reported. 
"Per the recommendation of the California Office of Emergency Services, we, along with other hospitals in county … have taken the proactive measure of having a refrigerator truck at Los Robles Hospital," Daphne Yousem, the Los Robles communications director, said in a statement. "We are in continuous contact with our local mortuaries and funeral homes to ensure the proper transfer of patients in a timely manner. Please keep in mind that … our morgue is very small, with a capacity of only six."
The LA Times reported on Thursday, Jan. 7, that the National Guard had been called to LA County and other parts of the state to help with the bodies piling up in morgues and mortuaries from the skyrocketing COVID-19 death toll. "As of last week, guard troops were stationed at 13 medical facilities in the state, including Adventist Health White Memorial in Los Angeles, Methodist Hospital of Southern California in Arcadia and Pacifica Hospital of the Valley in Sun Valley," the LA Times wrote. Those troops were to assist with transporting the bodies to temporary storage at places such as the county coroner's office. 
The LA Times also reported that Supervisor Janice Hahn had requested the deployment of US Navy hospital ship USNS Mercy, but that the Navy had said the Mercy was under mandatory maintenance and not available.