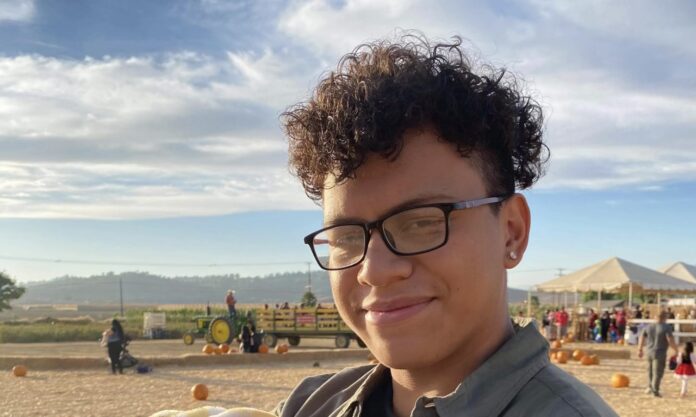 Thania Contreras Ruano was arrested last Thursday in connection to the stabbing death of Emmanuel Baltazar, 21, who was found deceased just before midnight on Aug. 23, near a lifeguard tower on Las Tunas Beach.
His mother, Patricia Silva said the women arrested was her son's estranged wife. The sheriff's department said the killing apparently stemmed from a domestic dispute.
Emmanuel lived with his mom the past few months because he was going through a divorce with Ruano and was seeking joint custody of their 3-year-old son.
"Since the beginning I wanted justice. I don't care who is it. I just want justice for my kid. My kid wasn't an animal; he was a human being, a precious human being. He was my son. He needs to have justice," Silva said in an interview with NBC Los Angeles.
On Saturday, Aug. 26, his mother, and family placed a cross with his name near the lifeguard tower at Las Tunas Beach and held a vigil on Thursday, Aug. 31.
Family members said Emmanuel was the definition of kindness.
"Very generous, down to earth, and every time he was even around, he just kind of reminded us how to love each other," Jennifer Bravo said. "And my favorite thing about him was that he always made me feel that we we're blood-related. He would call me 'tia' [aunt in Spanish], from the time that I did get to be with him, he was just the sweetest boy ever, and I love that about him."
The family created a GoFundMe to help pay for funeral expenses. Link to gofundme: gofundme.com/f/emmanuel-baltazar?utm_campaign=p_cp+share-sheet&utm_medium=sms&utm_source=customer.
During the Malibu City Council meeting on Monday night, both City Manager Steve McClary and Sgt. Chris Soderlund confirmed it was the victims estranged wife.