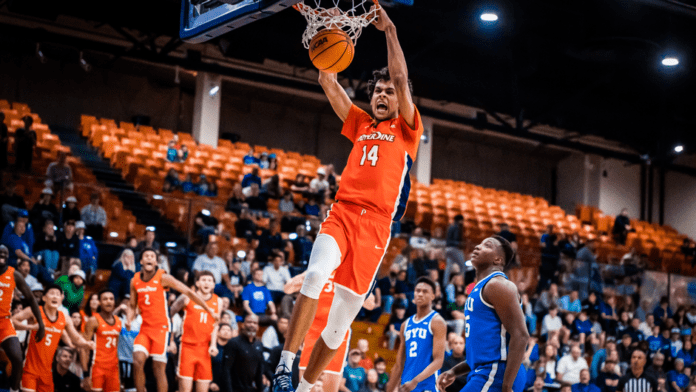 Pepperdine's 2023-2024 campaign begins on Nov. 6 with home game against Concordia Irvine
A pair of Pepperdine Waves men's basketball players were named to the West Coast Conference Men's Basketball Preseason Team last week.
Guard Houston Mallette and forward Jevon Porter were among the 10 players selected for the team on Oct. 12.
Mallette, a junior from Alameda, averaged 13 points a game last season and started 30 of the Waves' 31 contests. He is Pepperdine's all-time leader in games with a three-pointer made at 37. With 840 total points, Mallette should pass the 1,000-point mark during the Waves' upcoming season.
Porter, a sophomore, was named to the WCC All-Freshman squad last season. The 6-foot-11 player from Missouri averaged 12 points and 7 rebounds a game. He had eight double-doubles and earned three WCC Freshman of the Week honors.
The other players selected for the preseason team included Portland's Tyler Robertson; Loyola Marymount's Keli Leaupepe; Gonzaga's Graham Ike, Ryan Nembhard, and Anton Watson; and Saint Mary's Mitchell Saxen, Aidan Mahaney, and Alex Ducas.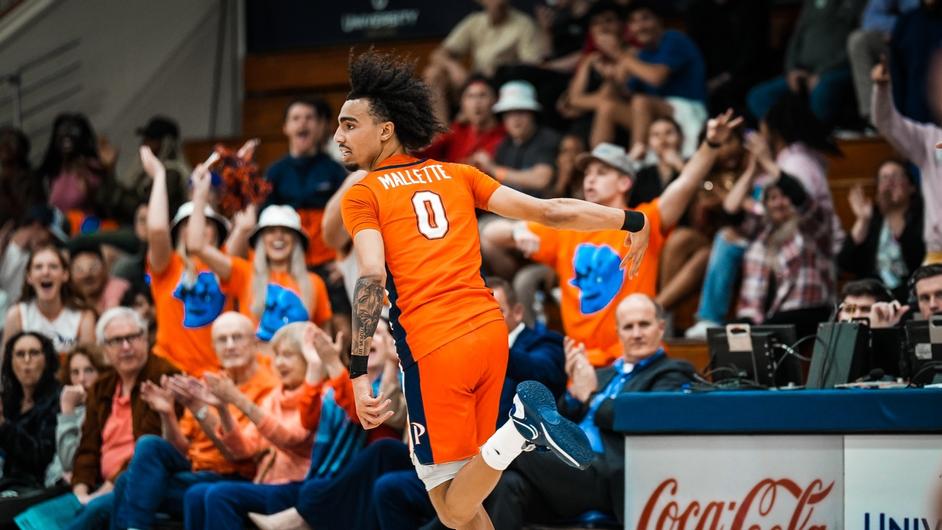 Mallette was selected for the preseason recognition a year ago also.
Pepperdine was predicted to finish seventh the WCC this year by the conference's coaches. Saint Mary's was first in the WCC Men's Basketball Preseason Coaches Poll. Gonzaga was second, San Francisco was third, Loyola Marymount fourth, Santa Clara fifth, and Portland sixth. Pacific was predicted to finish eighth and San Diego ninth.
Pepperdine's 2023-2024 campaign begins on Nov. 6 with a home game against Concordia Irvine.
The Waves had a 9-22 record last season, finishing with a loss in the first round of the WCC Championships last March.