For over two decades, Toy Crazy has been a destination for generations of Malibu children to play, learn, and enjoy the old-school toy store experience.
Toy Crazy celebrated its 25th anniversary on Feb. 1, and Toy Crazy founder/owner Melissa Moore said her goal has always been to create a unique, childlike wonder experience within her store.
She said it means so much to her to watch children enjoy their time in her store and watching families continue to come back to enjoy and support the store.
"It's so heartwarming for me to have this for them," Moore said. "It's that simple, watching a little kid light up and their parents watching them learn, I'm just so grateful."
She said that as well as providing a fun and comfortable environment for children, she hopes parents and adults who visit the store also enjoy an inviting experience.
"We pride ourselves on being hands-on in forming a sense of community for people to come in, communicate, talk, and form relationships," Moore said. "It's such a feeling of home for me, and I hope that's what we provide for the community. We get a charge out of it and enjoy the intimacy of the business."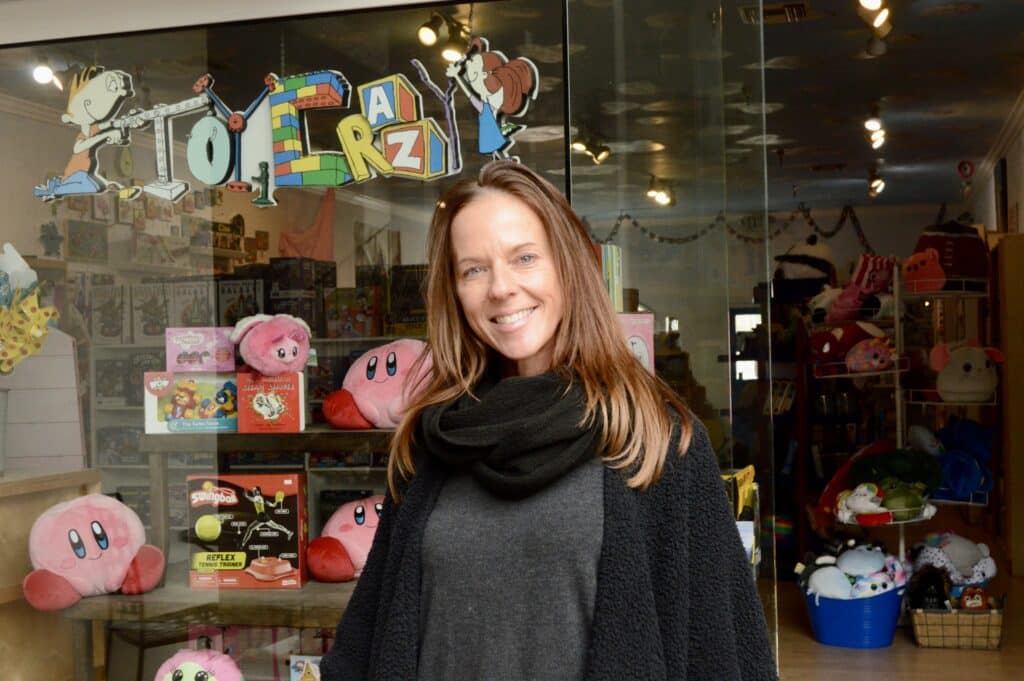 Toy Crazy was founded on Feb. 1, 1998, when Moore purchased the former Malibu toy business, Toy Attic.
Moore had been an employee of Toy Attic and once given the opportunity to become the owner of the toy store at the Malibu Country Mart, she jumped on the opportunity.
Moore had worked in toy stores throughout high school and while on vacations from college, and said that once she finished her studies, she realized her new dream was to serve communities through toys.
Moore went on to expand her business, and soon opened three more locations.
Like the Malibu location, each of the next three stores opened in their own country marts — in Brentwood, Montecito, and Marin.
She said country marts provide a unique sense of community and act as hubs for families to support local business.
"These brick and mortar stores are mom and pop, and I feel I provide something very humbling and nostalgic for people," Moore said. "It's an opportunity for these kids to form memories and to get to go to a place like that, that's not all ordering online. It can be an experience where they can explore and learn something new. It's organic."
She said the Malibu location will always have a special place in her heart.
"It is a sense of home for me because it is where I began my career. It really does feel like home, I love working in that store," Moore said. "I can't imagine ever not having it. It gives me such great satisfaction to provide that type of a business to our small town there."
Moore praised her staff for providing a welcoming atmosphere and helping create a culture of fun, happiness, education, and imagination. Moore has said just how she is toy crazy, everyone who works at her store is toy crazy.
Store Manager Tracy Park has been with Toy Crazy since it was founded and said her love for kids has brought her back every day for the last 25 years.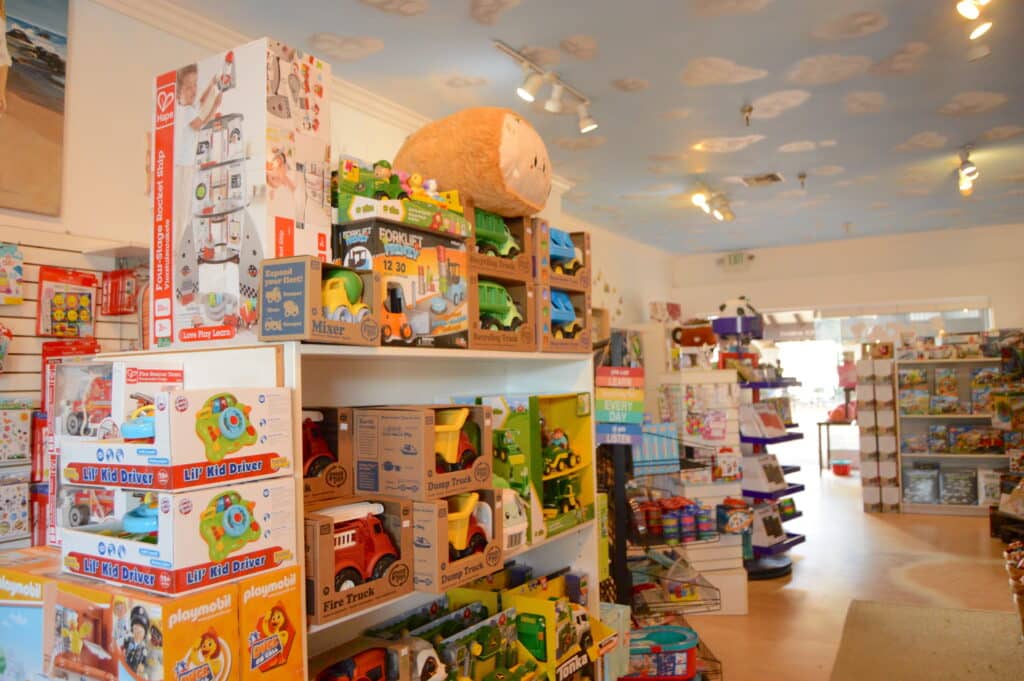 "I love being part of the magic when kids come in and their breath is taken away when they see their favorite toy and get their favorite toy or when they're on their way to a birthday party and we get to add to that excitement," Park said.
She said she enjoys being a part of the local children's joy when they receive toys from the store.
"The most magical thing for me is when a child gets a gift for Easter, Hanukkah, or Christmas and they run in to tell me all about it, and I already know all about it because I wrapped it! It's really fun to be a part of that joy and excitement and to see it all play out," Park said.
She said she has watched children grow up within the store and go on to become parents themselves and continue the tradition of coming to the store with their own children.
"Kids we used to sell toys to bring their babies to us now," she said. "We've provided something special to them when they were kids and now they want their kids to have that same magic."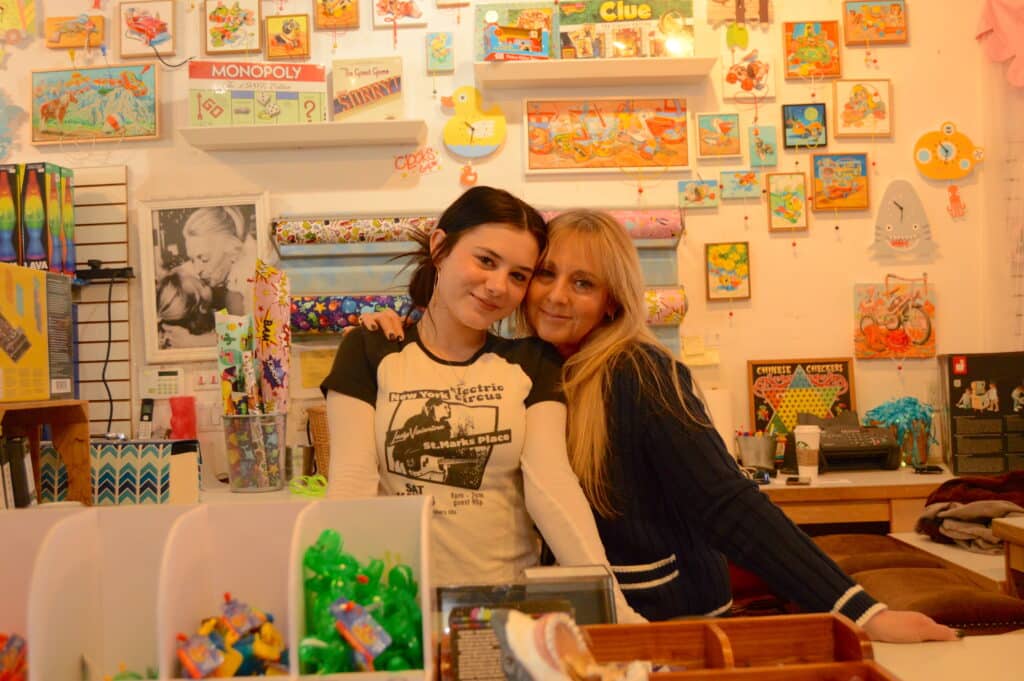 Park said the Malibu community has supported them over the last 25 years and said she hopes families continue to value the importance of providing their kids with an old-fashioned toy store experience and continue to support local business.
"Let your kid come to the toy store and play with the toys, see what they really love and want," she said. "You won't get that same experience when you put your kids in front of a computer and have them pick something on a screen. There's no magic there."
Store employee Stella Williams said she grew up going to the store and said she can't even remember how young she was when she began visiting the store but knew her family had gotten her toys there as a baby.
She said it was always a treat for her to visit the store.
"Coming in, I'd always feel so welcomed," she said. "I remember there were always cars on display that I'd play with. I'd be there as long as I'd want."
She said now she hopes to continue to create that sense of comfort and maintain the atmosphere that Toy Crazy has had over the last 25 years.
"It's really calm. Everybody is happy, everyone's happy to be there," Williams said. "I just want it to stay the same. It's stayed the same since I was a kid and that's really special to me."
Kendall Malinarich grew up visiting Toy Crazy, and said she recalls visiting the store 25 years ago. She said her family would stop in after her ballet classes at the country mart.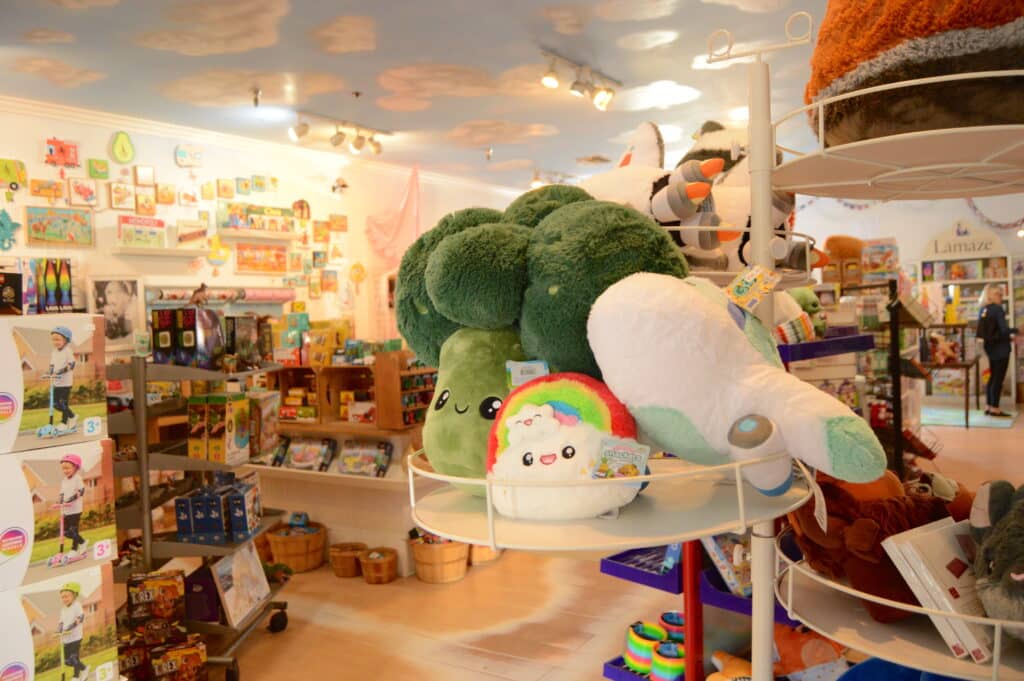 She now visits the store with her 8-month-old son, Milo.
She said when she found out she was pregnant she bought Milo's first toy at Toy Crazy.
Malinarich has also been a nanny and said that both as a nanny or a mother, Toy Crazy is always a special destination.
"You can't stop at the country mart without stopping in here," she said. "It's an outing, it's an adventure. I've always brought kids here and they get to pick their treat."
Moore praised the Malibu community for all their support over the last 25 years and said she is committed to continuing to serve the community for what she hopes would be another 25 years and beyond.
"We appreciate Malibu so much," she said. "It's a beautiful, beautiful place and a very intimate community that deserves to have these great boutiques and stores that bring smiles to people's faces, and I just want to say thank you."