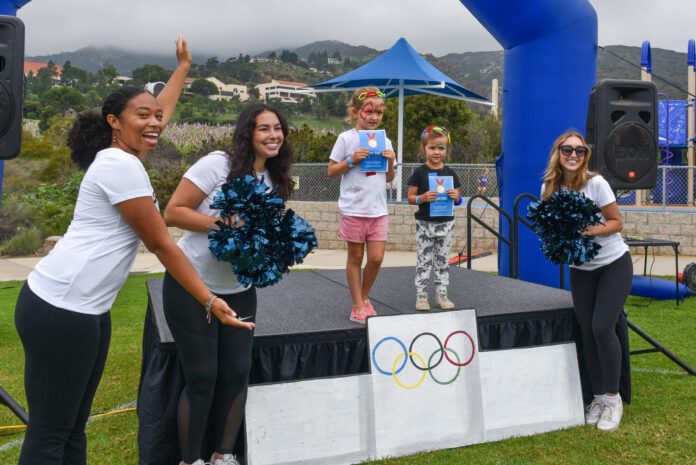 The annual event offers a variety of activities for kids to try out
The Malibu Community Services hosted its Tiny Tot Olympic Games on Sunday, Sept. 17, at Malibu Bluffs Park. The event returned last year and was last hosted in 2019 post COVID-19.
The event began just after 10 a.m., when 75 kids from the ages 2-6 picked up a "Passport" at the Community Service booth to fill up with stickers after trying each activity on the field. When finished, the athletes returned their completed passports to the stage and received a ribbon.
The Tiny Tot Olympic Games offered children ages 2-6 the opportunity to meet instructors and students of various sports and practice the skills of each sport.
With 14 activities, such as basketball, soccer, home run derby, karate, and ribbon dancing, the event had something for everyone.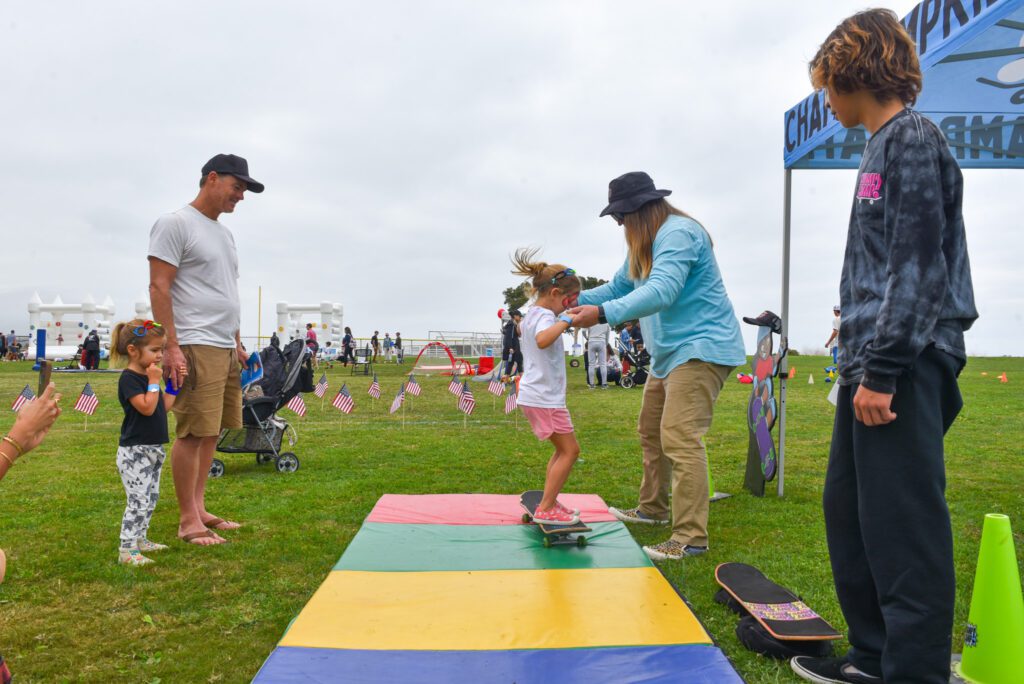 Instructors included Aspects Surf Academy; Champ Camp; Joey Escobar, owner and head instructor of Joey Escobar Karate; Tennis with John Rom; Malibu Aquatics Foundation; Gaylene's Dance Studio; and more.
Dance instructor Gaylene Cascione has been teaching a variety of dance classes with the Malibu Community Services Department and this was the first time she participated in the 2023 Tiny Tot Olympics Games in Malibu.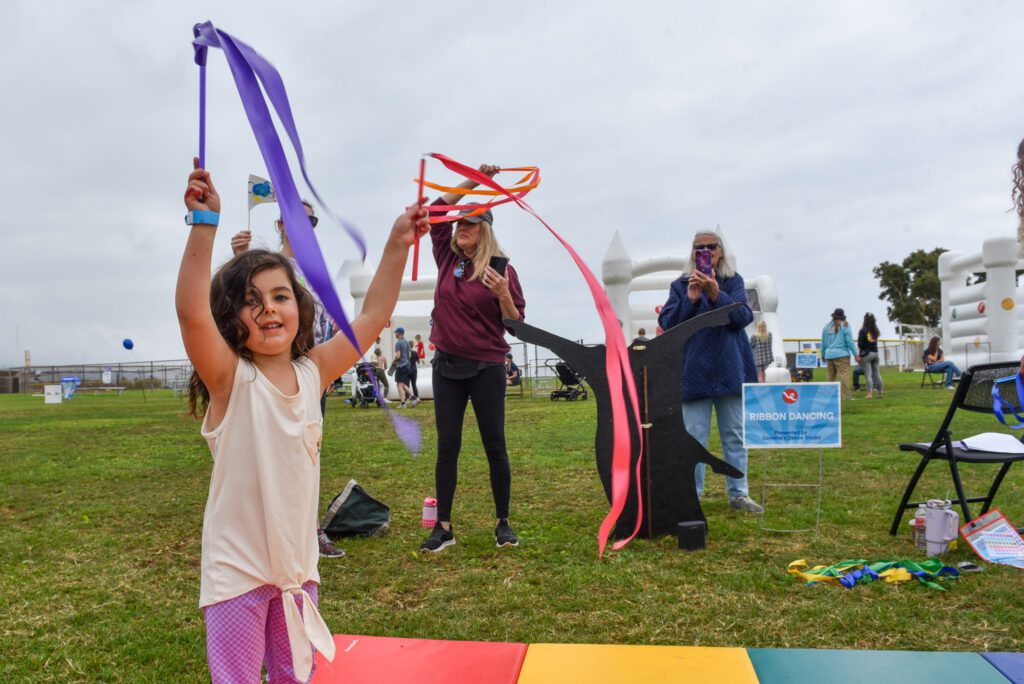 "We're just kind of getting them excited about being a part of the program here at the Olympics," Cascione said. "It's been so much fun, it's a beautiful morning, the kids are having fun and the parents are enjoying themselves."
Cascione recently taught a cheer clinic at the Community Center and said it was a great turnout.
"They learned jumps, they learned a fight song and they learned about three to four different cheers," she said. "It was leading up to our cheer dance, which will be here every Friday."
Participants learned the fundamentals of cheerleading, including basic motions, jumps, and cheers, while focusing on building teamwork and boosting self-confidence. Through engaging activities and supportive guidance, the clinic offered a safe and encouraging environment for kids to explore their passion for cheerleading.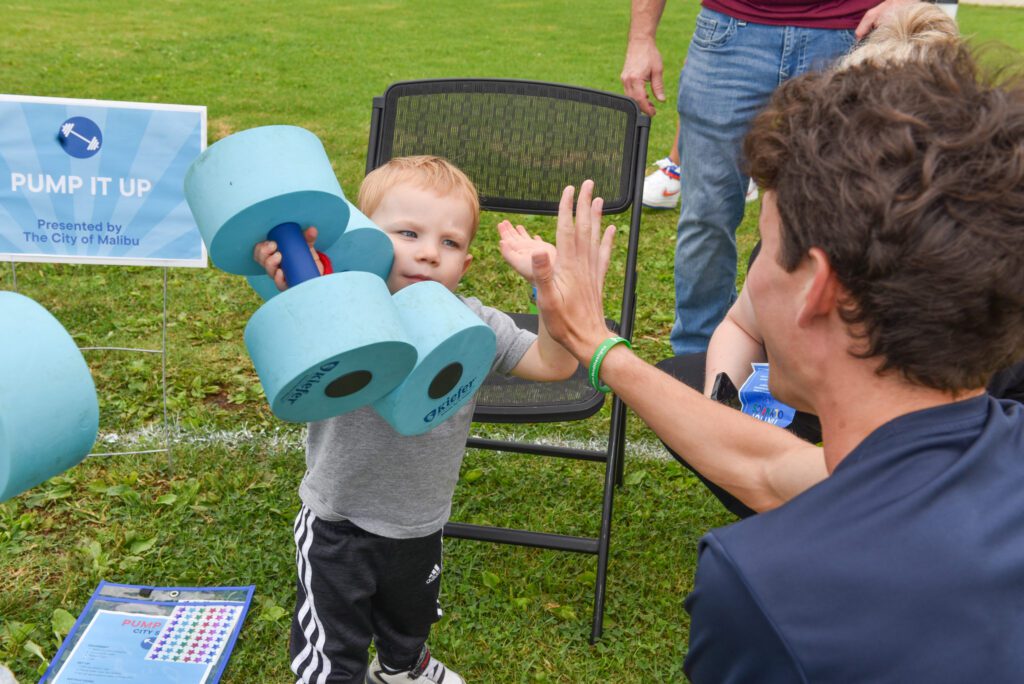 Cascione had volunteers from Pepperdine Athletics, Lexi Martin and Alexandra Brown, helping with instructing the athletes at the Olympics games.
"We are helping the kids have a fun time enjoying the Malibu weather and ribbon dancing," Martin said. "Everyone kid likes to do their own things, so it's fun getting to see the way that they like to use the ribbon themselves."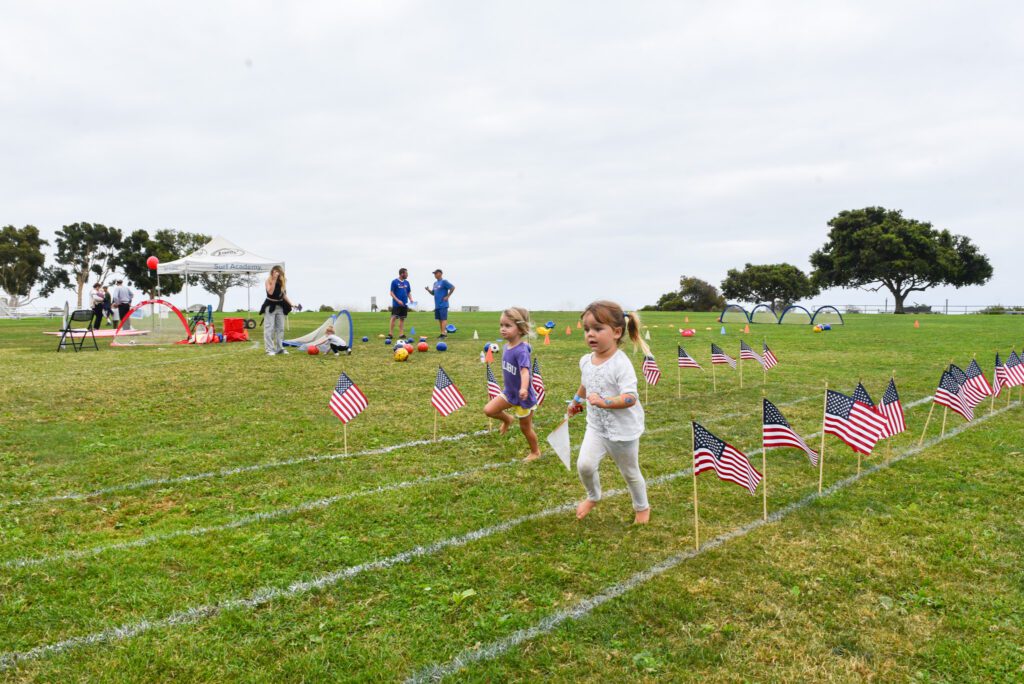 Although the event focused on sports, children also enjoyed arts and crafts, a bounce house, and face painting by artist Dee Lynn.
The Tiny Tot Olympic Games are opportunities for the community and families to bond together and find a new favorite activity.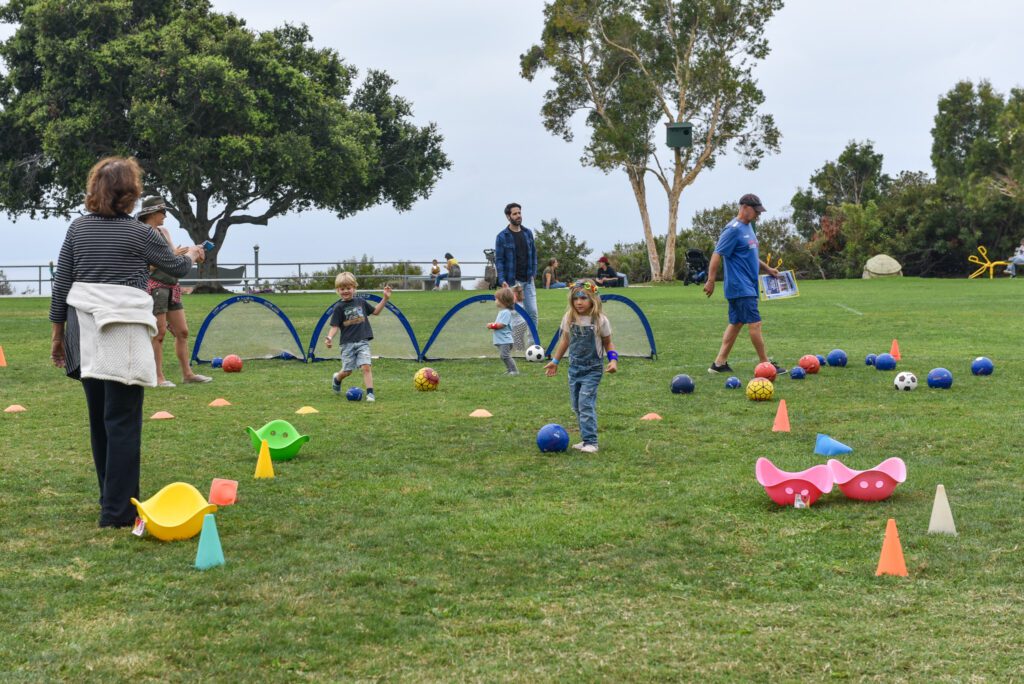 Registration for the fall recreation programs is also open. Programs will take place from September through November, including Parent and Me Music Together, Parent and Me Ballet, Youth Ballet, Youth Cheerleading and Dance, Youth Flag Football, Youth Soccer, Adult Barre Fitness, Adult Tai Chi, and more. Specialty one-day creative workshops will also be offered, including fairy gardening, ice dyeing, and spooky stamps. For more information, visit the Community Programs webpage at malibucity.org/communityprograms.