Mardi Gras decorations and live jazz music filled the corridors of City Hall last Thursday
The Community Service Department hosts a luncheon for the Malibu Senior Center every single month throughout the year, but most recently, the center celebrated its 20-year anniversary. To celebrate, the department hosted a Masquerade theme last week on Thursday, April 27, with Mardi Gras glitz and glam and delicious food from Corner Bakery.
New Orleans Style Jazz Band music filled the room, and Recreation Coordinator Amanda Rigali said they were excited to have the seniors back to enjoy the luncheon in-person.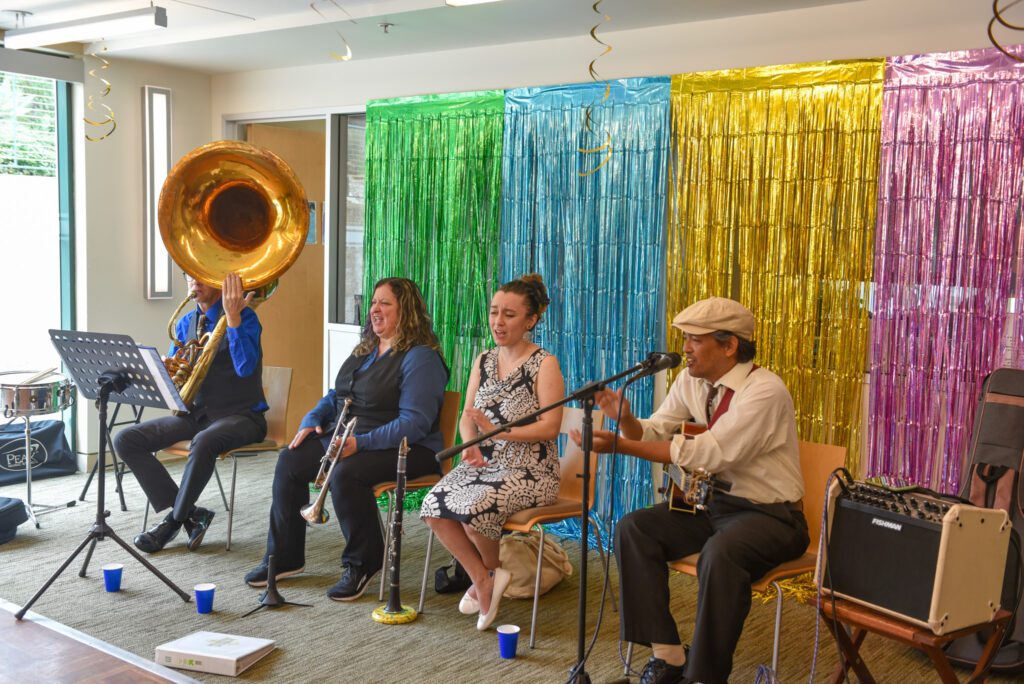 "It was a lot of fun," Rigali said. "We haven't been able to have the anniversary party in about three years because of COVID, so we wanted to kick it off with something fun now that we're back."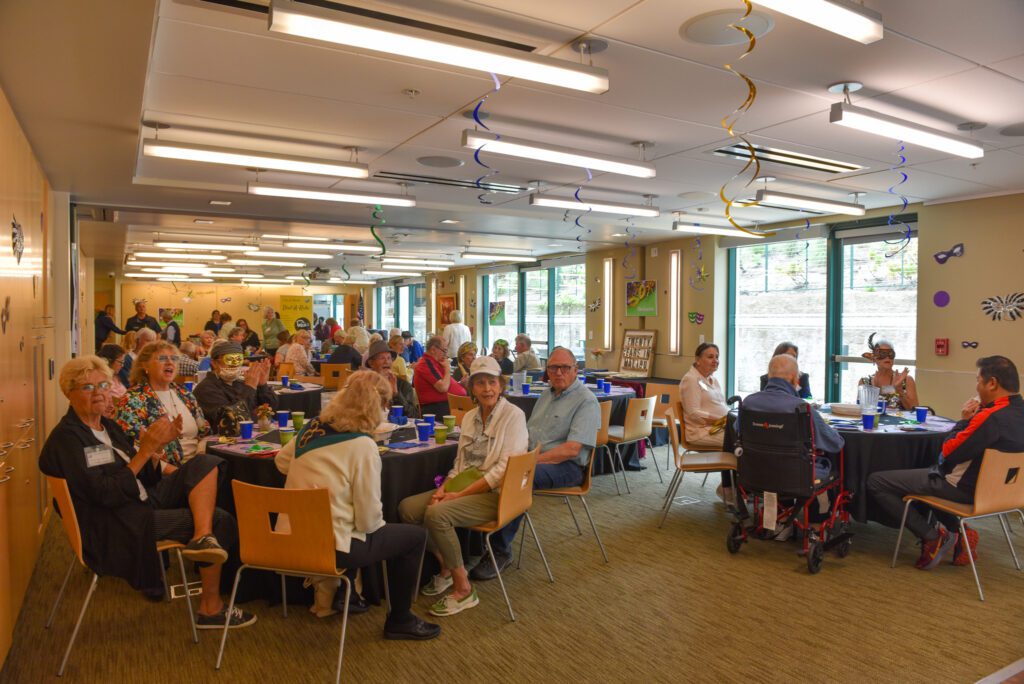 Rigali said they had over 70 attendees and had raffle prizes for Dukes Malibu, Spruzzos, Paradise Cove, and more. In addition, Rigali said representatives from The Malibu Dial-A-Ride program were in attendance speaking to the seniors.
The Malibu Senior Center also provides subsidized rides to all seniors (60 years of age or older) living within the city limits with The Malibu Dial-A-Ride program. Residents of any age, and who are disabled from operating a motor vehicle as defined by the California Vehicle Code, are also eligible for the program.
The next Malibu Senior Center Luncheon is on Thursday, May 25, from 12 to 1:30 p.m., with a "Bloom into Spring at the Flower Frenzy," theme. Lunch will be catered by Urbane Cafe, and entertainment will be provided by the Malibu Senior Center Choir class. A $5 pre-registration is required. To learn more about the senior center contact the department at malibuseniorcenter@malibucity.org, or call (310) 456-2489 Ext. 357.