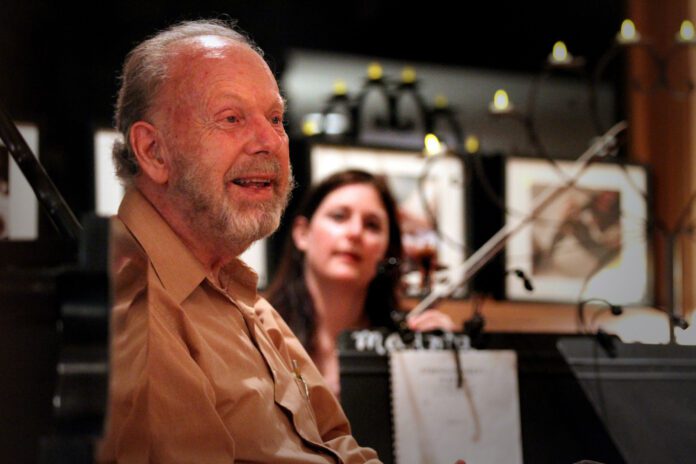 The grandson of Frank Lloyd Wright built MAHMA, which honors him at the Malibu Coast Music Festival 
Two artistic family dynasties will be forever linked at the Montgomery Arts House for Music and Architecture (MAHMA). MAHMA's intimate, serene setting either under the stars or inside its glorious great room is the venue for world-class music performances, dance, and visual arts here in Malibu.
MAHMA was commissioned by philanthropist Martha Montgomery, a former actress and Goldwyn Girl, who was married to nine-time Academy Award-winning composer Alfred Newman. Their daughter Maria Newman, also an award-winning composer, along with her cousins and uncles, is an artist in residence.
Newman's husband Scott Hosfeld, the founding conductor/music director of the Malibu Coast Chamber Orchestra, and their five children call MAHMA home.
That home was designed by longtime Malibu resident Eric Lloyd Wright who like his father and grandfather Frank Lloyd Wright were legendary American architects. Eric passed away in March at age 93.
"Eric Lloyd Wright is inextricably connected to the Newman family from generations ago," Newman explained. "Eric's father, Frank Lloyd Wright Jr., who went by Lloyd Wright, built my parents' house in Pacific Palisades."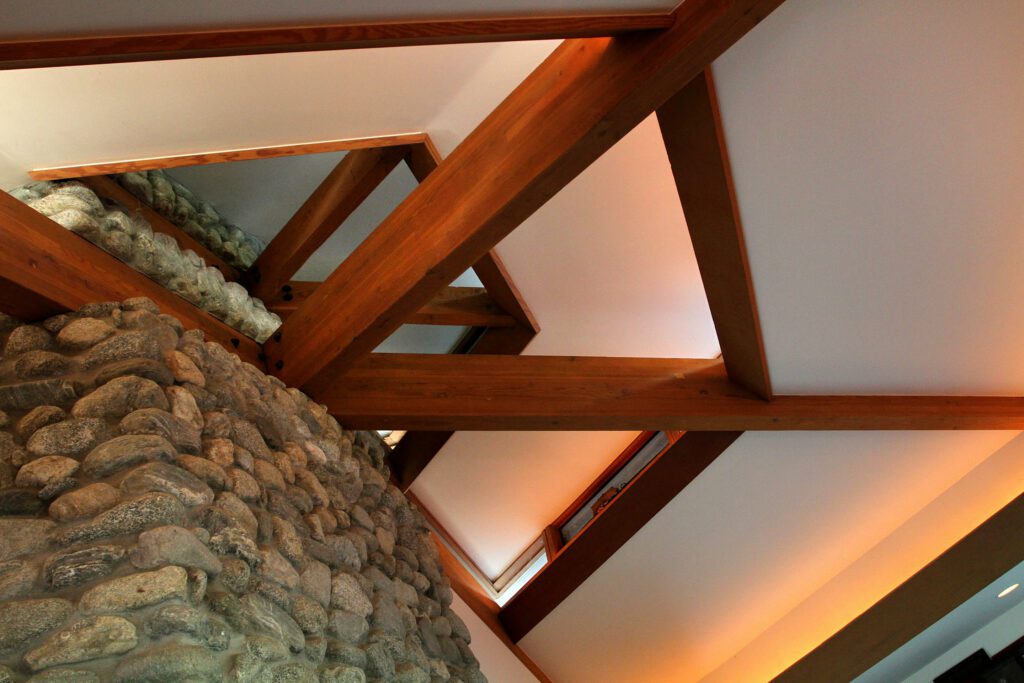 Lloyd then built a house on Busch Drive where the Newmans had property "that was very inexpensive to buy in the 1940s."
"When my mother was coming to her twilight years she decided to subdivide the property and she engaged Eric Lloyd Wright to design the houses," Newman said. "What was important to Eric was that he build something that was respectful of the land and environment, the birds, the sky, and of course the ocean. Everything he could do to make it as organic as possible and that included music-making in the house. He developed acute angles, obtuse angles that would represent music visually and would make a warm and beautiful sound so that music could be presented here in Malibu."
The gorgeous craftsman style home built with river rock and wood was completed in 2001.
Newman's husband, conductor and violist Hosfeld added, "Eric often spoke at our home at concerts and events and would explain the architecture. It struck me that the architects at Taliesin were trained in all of the arts. Every morning they would sing together as part of their training. So, music was part of his life in a very strong way. Eric often referred to architecture as frozen music. You can see that in the structure of the house and definitely in the way it resonates when music is performed here because that was definitely the intent."
Daughter Isabella Thatcher said, "My experience with Eric is that we would not have Montgomery Arts House of Music and Architecture without him. Architecture is him. He is this house. We want to honor his tremendous contribution."
At the Malibu Coast Music Festival, which begins Aug. 26, Thatcher will sing the "In Paradisum" movement to Fauré's "Requiem" to honor Wright's memory. The festival, which runs through Sept. 3, is dedicated to the life and work of the architect in celebration of his memory.
"The idea is that we would recognize Eric in the music that we program, that he loved, and with new music and music by Newman composers — Alfred Newman, Randy Newman, even myself, Maria Newman — because his contribution to this house and to other structures in which we've played music has been hugely inspirational," Newman said. "Eric is mentioned on every program here as a featured artist even though he's not here in person.
"It's an amazing gift to have the opportunity and the experience of playing in this warm and inviting place for people to come listen to music, view the artwork and architecture of interest to our family, and have conversation."
The key, according to Newman, is that Eric Lloyd Wright is present in spirit.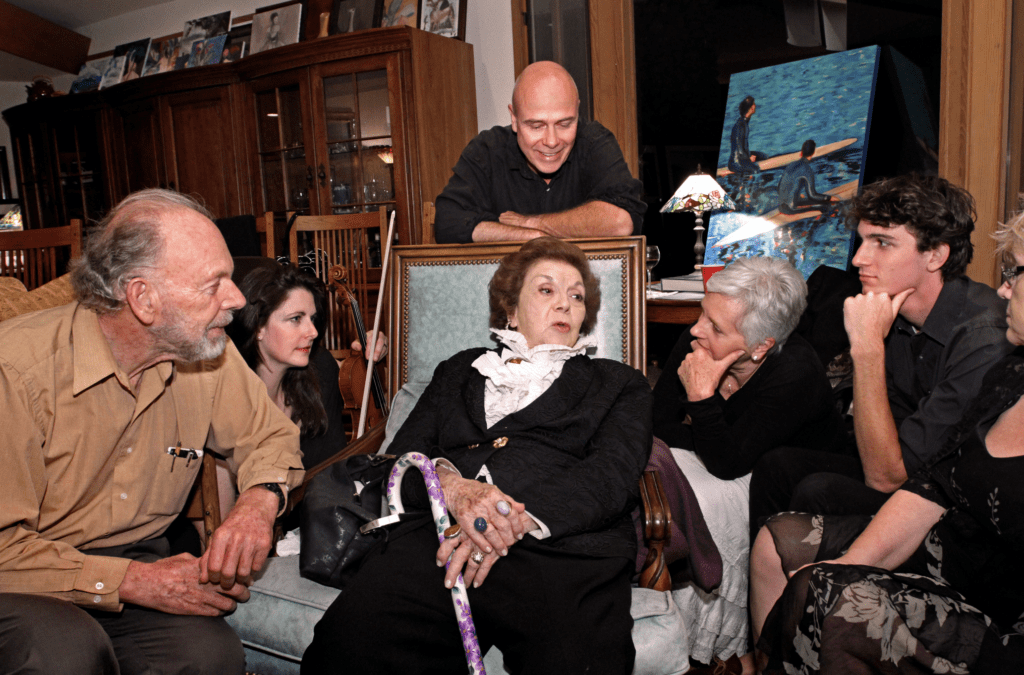 "Every instance that we perform here, Eric is here. There's never a moment that he's not in a corner of this house or in front of all with his warm, beautiful, kind, intelligent heart," she said. "The Newman family's connection to the Lloyd Wright family goes way back to the earlier part of the 20th century. Members of my family ancestry have worked together very closely with Eric Lloyd Wright's family of ancestry. Though Eric was in a different generation than I, I still felt like I had that friendship and respect that he loved our music-making so much and it meant so much to him. His work here is highly architecturally profound. His architecture remains alive, living and breathing right here because he's always remembered and always revered."
Tickets for the Malibu Coast Music Festival can be reserved at malibucoastmusicfestival.net.