Malibu High began its campaign with 10 consecutive losses before defeating Carpinteria on March 7
By McKenzie Jackson
Special to The Malibu Times
The Malibu High Sharks boys volleyball team is aiming to qualify for the CIF postseason for the third consecutive season.
The Sharks have a 4-2 record in the Citrus Coast League. Malibu is behind undefeated Nordoff in the five-team league standings. The top two teams in the league will receive playoff berths.
Malibu head coach Derek Saenz said qualifying for the postseason is a big accomplishment, especially since the Sharks' 11-man roster is composed mostly of freshmen.
"The expectation is to make the playoffs," he explained. "For them to be able to do that with so little experience is great."
The Sharks have defeated league foes Hueneme twice and Fillmore and Channel Islands once.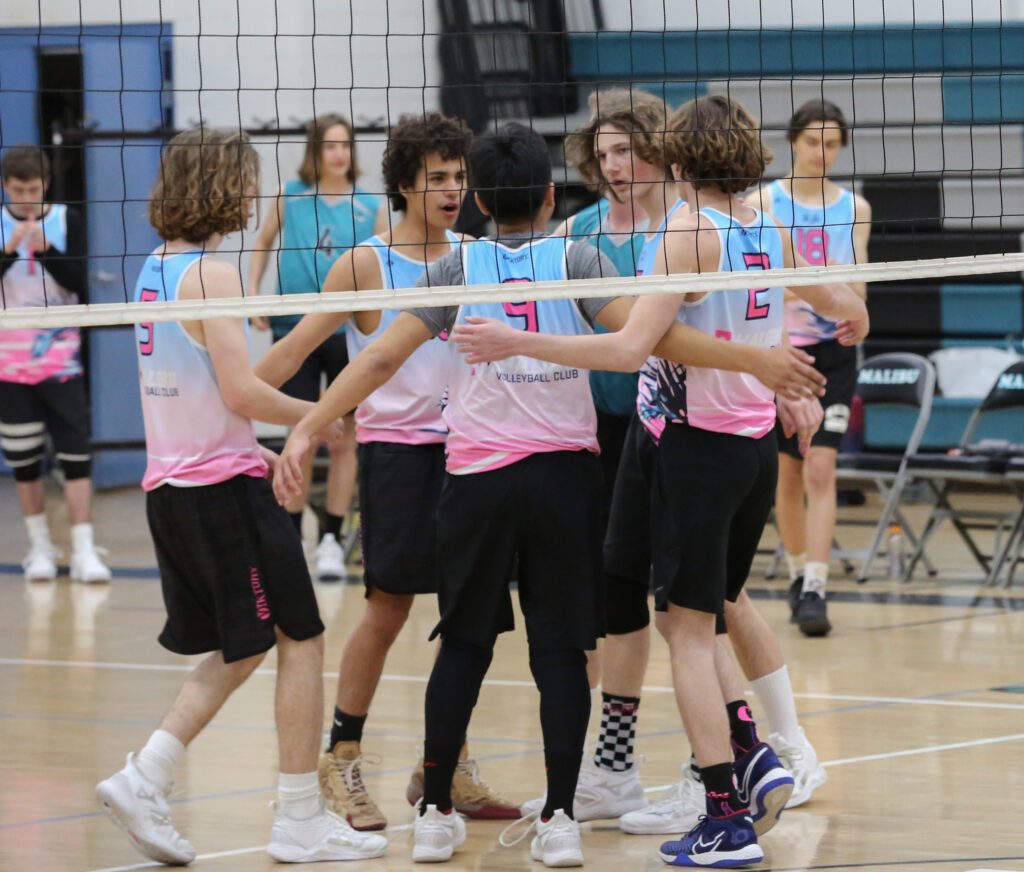 Malibu hasn't played since beating Fillmore on March 30, but their schedule ramps up with four games next week to close the regular season. The Sharks host Channel Islands on April 17 and host Carpinteria the next day. The squad plays at Fillmore on April 19. Malibu's regular season finale is at Carpinteria on April 20. 
The team will honor its lone senior, outside hitter Caleb Newman, in a Senior Night celebration when they host Carpinteria.
Newman, the lone returning starter from the Malibu squad that tied for first in the Citrus Coast League in 2022, is the team leader, noted Saenz.
"I think he has done a good job," Saenz said.
Joining Newman in the starting lineup are five freshmen, who have played club volleyball, and one junior, in his first season on the team.
Malibu began its campaign in late February with 10 consecutive losses before defeating Carpinteria on March 7.
Malibu's only non-Citrus Coast League win was over Le Lyecee in a tournament at Malibu High School last month.
The Sharks are getting better, explained their coach.
"Its been a work in process," Saenz said. "The team is upbeat. They want to win and want to be successful. Everyone that has beaten us has been pretty good. We haven't had any, 'Oh my God. How did we lose to that team?'"
Nervous mistakes have played a key hand in Malibu's losses. The bunch has talent, but also needs more experience and discipline.
The Sharks were defeated by Calabasas in the opening round of the playoffs last season. In 2021, Malibu won the league title and advanced to the quarterfinals of the playoffs.
Saenz said Malibu's postseason success could depend on how well they matchup with their opponent.
"The boys don't want to just show up," Saenz remarked about the Sharks. "They want to be a contender in CIF. Its good to see that mentality."