Pepperdine Waves baseball player Ryan Johnson smashed five home runs en route to being named the West Coast Conference Player of the Week on March 6.
The senior infielder won the weekly recognition after batting .571 during a four-game stretch in which the Waves went 2-2.
Johnson, previously named the Player of the Week in March 2021, started all four contests. The slugger went 8-for-14 at the plate with 11 RBIs and seven runs scored in addition to the five homers.
In the first matchup, a 6-5 loss to Cal State Northridge on Feb. 28, Johnson went 1-4 at the plate.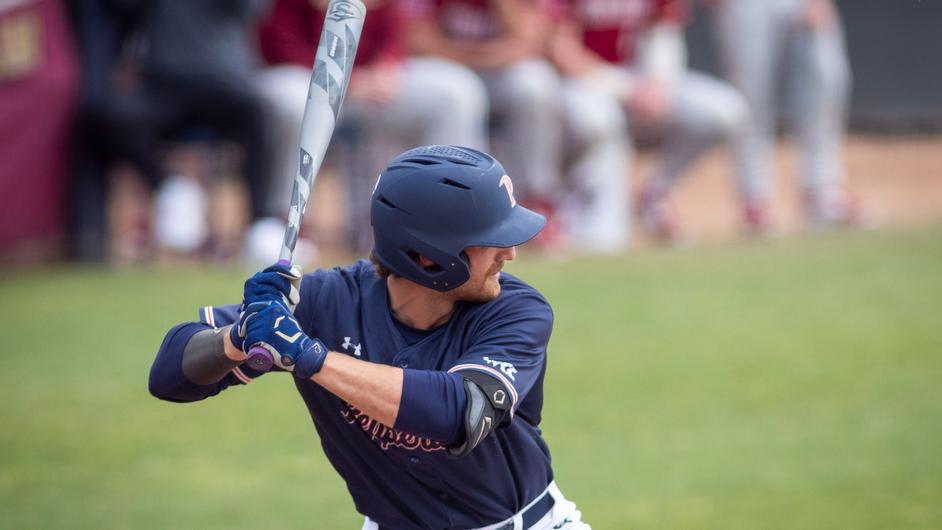 In the March 3-5 South Alabama Invitational, his bat caught ablaze. Johnson hit a three-run homer over the center field wall in the first inning to give Pepperdine a 3-0 lead over South Alabama in the first game of the Invitational. He nailed a solo home run in the eighth inning. The Wave also hit a double and had walk. Johnson finished with five RBIs, tying his career-high.
Johnson smashed two home runs in Pepperdine's 16-0 victory over Southern on the second day of the Invitational. His first, a two-run blast, was in the opening inning, giving Pepperdine a 2-0 lead. He smacked another two-run dinger three innings later. That over-the-fence hit gave the Waves a 7-0 lead. Johnson hit a deep sacrifice fly ball to left field in the seventh inning to drive in Pepperdine's 12th run. He also walked in the contest and finished the game with five RBIs.
Johnson's fifth homer was in Pepperdine's 10-1 loss to Iowa on the Invitational's final day. He slammed the solo bomb over center field in the first inning. Johnson went 2-for-4 at the plate.
Johnson went 2-for-5 with a double and a walk in the first game of Pepperdine's doubleheader against Cal State Fullerton on March 12.
Throughout Pepperdine's first 13 games of the season, Johnson is batting .422 with 19 hits, 16 RBIs, seven home runs, and four doubles. He led Pepperdine with 37 RBIs, 32 runs scored, 10 home runs, and 12 doubles last season. He also had 11 games with multiple RBIs, tops on the squad.
Pepperdine had a 5-8 record heading into its game against CSUN on Monday. After the loss to Iowa, the squad suffered an 11-1 loss to UC Santa Barbara and dropped two of its three contests to Cal State Fullerton.
The Waves opened the season on Feb. 17 with a win over Boston College, then they lost two straight to the Eagles before also losing to UCLA. Three games scheduled against Alabama were canceled before Pepperdine downed CSUN 5-4 on Feb. 26.