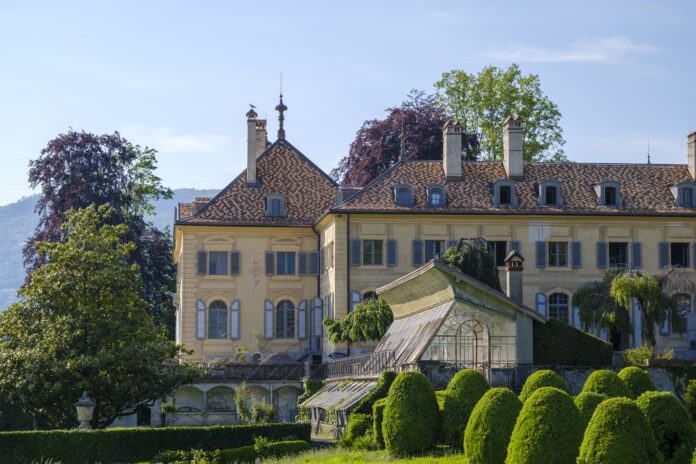 Global learning and cultural exchange to occur in stunning villa overlooking Lake Geneva
Pepperdine University expanded this week with the opening of a new magnificent campus in Switzerland.
The new campus is on the site of the historic Château d'Hauteville, located in the French-speaking region of Switzerland overlooking Lake Geneva. The 260-year-old estate is an architectural masterpiece featuring 58,547 square feet of living space on 90 acres of farmland. It features 18th-century hand-painted frescoes, French-style gardens and a large cobblestone courtyard among many other European luxury touches. The stunning villa is nestled in the hills above Vevey, Switzerland, with stunning vistas overlooking Lake Geneva and the Swiss, Italian, and French Alps. This is Pepperdine's largest international campus.
Seventy-nine undergrads will be arriving at the end of August for classes beginning Sept. 4. The site can also accommodate 45 graduate students per semester.
Marc Goodman, vice chancellor of the Hauteville Campus, commented from Switzerland, "It's truly a university campus," adding that along with Seaver College students eventually all five schools that comprise Pepperdine will attend. Most of the undergrads will spend more than a typical semester abroad and study in Switzerland for a full academic year.
Some of the classes offered are particular to the Swiss campus, including French language courses, the history and culture of Switzerland, and classes that count toward general education requirements.
"The classes would be similar to what they'd be taking in Malibu perhaps with a little Swiss twist to it," said Goodman. "We're trying to help them move along in their academic progress."
Pepperdine acquired the magnificent property for an undisclosed sum in 2019. It was purchased from the family who built the estate in the 1760s. It took a few years to go through government channels to transform the chateau into a higher learning facility and for renovations that include 21st-century digital technology.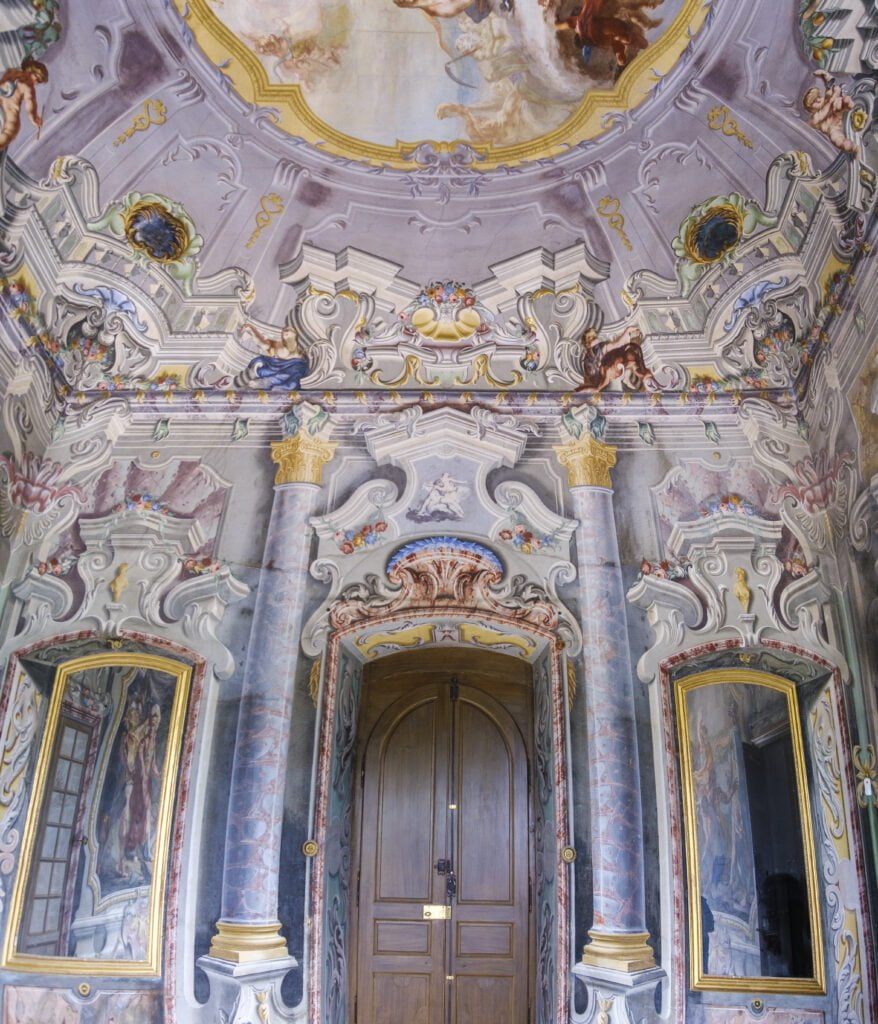 Pepperdine already owns and operates other international campuses outside of Malibu. The first was founded in Heidelberg, Germany in 1964. The university has since expanded to London, England; Florence, Italy; Buenos Aires, Argentina; and since 2007 in Lausanne, Switzerland, less than a half-hour away by train from the chateau. That program will be shifted to the new Swiss campus that can accommodate more students with a view perhaps rivaling Malibu's.
"As beautiful as the Malibu campus is, overlooking the ocean, is as beautiful as the Chateau d'Hauteville is both on the estate and the grounds itself which are stunning," Goodman said. "But it's very similar in some ways to the Malibu campus. It sits upslope from Lake Geneva. We have unobstructed views of the lake just as you have unobstructed views of the Pacific Ocean on the Malibu campus."
Pepperdine's study abroad programs are very popular, according to the vice chancellor.
"When students are entering their sophomore year they'll come and study for a year abroad at one of these locations," Goodman said.
Pepperdine students apply to the international program after freshman year, indicating their first and second choices.
Goodman comes to the role as vice chancellor after serving 24 years in Pepperdine's General Counsel office, as well as being an adjunct professor of law at the Caruso School of Law, where he taught courses in entertainment, intellectual property, and communications law. Goodman was named the 2017 Nonprofit General Counsel of the Year by the Los Angeles Business Journal and received the 2018 First Chair Top General Counsels award.
He moved his family to Switzerland, but says he'll miss Malibu.
"We love Malibu and lived in Malibu West the entire time we've been in Malibu," Goodman said. "It's a tremendous community and we have so many great friends there. That's been the most difficult part as we shift our residence from Malibu to Switzerland. But we're really looking forward to this new opportunity to be in residence in Switzerland among our students. We're going to be living at the chateau on the estate property. We're looking forward to experiencing life with the students as they're learning and experiencing many things. We're going to be side by side. That's what's exciting to us."
Also, exciting is Pepperdine's future with the new Swiss campus, according to Goodman.
"This is an exciting new opportunity for the university to really continue to aspire to becoming a preeminent global university," he said. "This is the first of our international locations that's truly where all of our schools can participate. The other locations were focused on the undergraduate programs. We're excited about having all of our students have the opportunity hopefully at some point come here to Switzerland and experience this amazing place."