The Pepperdine Waves women's tennis team, ranked ninth in the nation, won their fourth straight contest over a ranked team on March 5.
The Waves beat the 35th-ranked Oklahoma State Cowgirls 4-1 at Pepperdine's Ralphs-Straus Tennis Center. Pepperdine previously knocked off Florida, Central Florida, and Michigan, all ranked in the country's upper echelon of teams.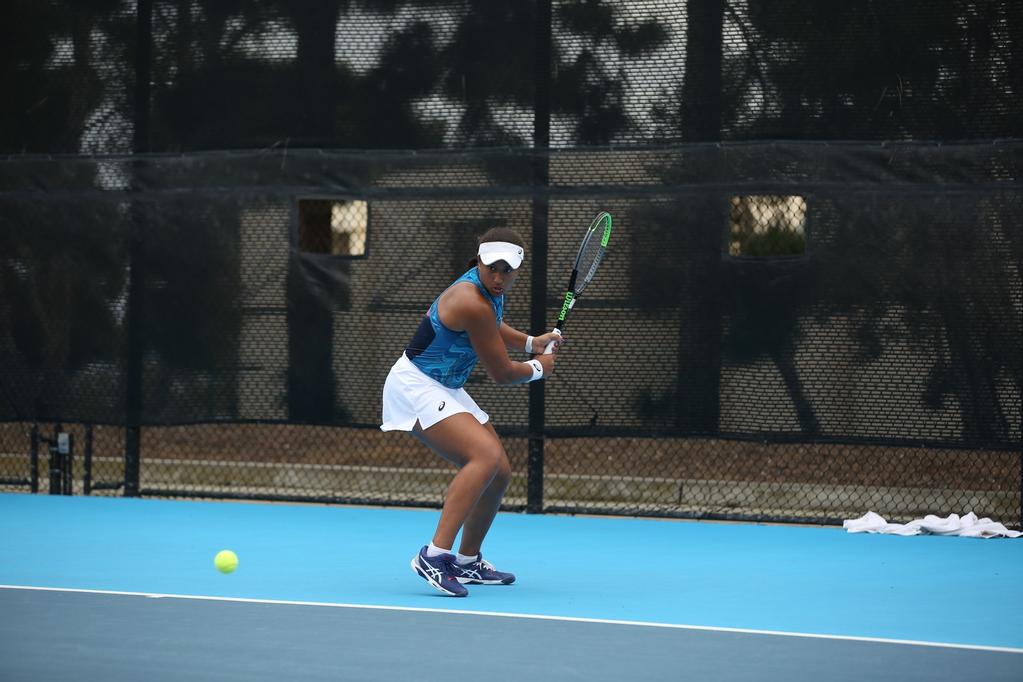 The Waves doubles squads got their team off on a winning foot against the Cowgirls. Sophomore Savannah Broadus and junior Janice Tjen, the top-ranked duo in the nation, beat Sofia Rojas and Alana Wolfberg 6-4. Then, graduate student Anna Campana and junior Nikki Redelijk downed Lucia Peyre and Martina Zerulo 7-5.
Broadus, the 16th-ranked singles player nationally, beat Alana Wolfberg, ranked 107th, 6-1, 6-3. Tjen, rated 29th, downed Kristina Novak 6-3, 6-3 and Redelijk beat 118th-ranked Sofia Rojas, 6-4, 6-4.
Pepperdine's Lisa Zaar, a senior, and graduate student BunyawiThamchaiwat, the 27th ranked doubles team, were defeated by Raquel Gonzalez and Ayumi Miyamoto.
The Waves defeated 15th-ranked Florida 4-0 on Feb. 24 and 14th-ranked Central Florida by the same score two days later. Pepperdine downed fifth-ranked Michigan 4-0 the day before beating Oklahoma State.
Pepperdine recorded its first victory of the season on Jan. 28. They beat Clemson 4-0. The Waves beat Memphis 4-0 on Jan. 29, then were defeated by North Carolina 4-2 on Feb. 10. Pepperdine downed Virginia 4-1 on Feb. 11, but lost to Auburn 4-2 on Feb. 12.
The Waves have a 7-2 record. They will play at USC on Saturday. The team hosts Ohio State on March 14.