Loosely knit band of surfers and residents come to the rescue during the Woolsey Fire
A new podcast is telling the captivating story of local heroes trying to save their community during the Woolsey Fire. "Sandcastles" focuses on "home, how we create it, and why we fight so hard for it," according to creator Adriana Cargill. The first season, launched May 9, is named after those local heroes who've come to be known as "The Point Dume Bombers."
Releasing episodes every week in May, "The Point Dume Bombers" story unfolds in serial form. It tells of the harrowing days of the 2018 fire and its aftermath when Malibu was cut off from the rest of the world and how some ingenious Point Dume citizens figured out ways to help defend their community and provide support.
Cargill, a radio journalist, was watching Woolsey coverage on television back in 2018 and was astounded by unlikely images.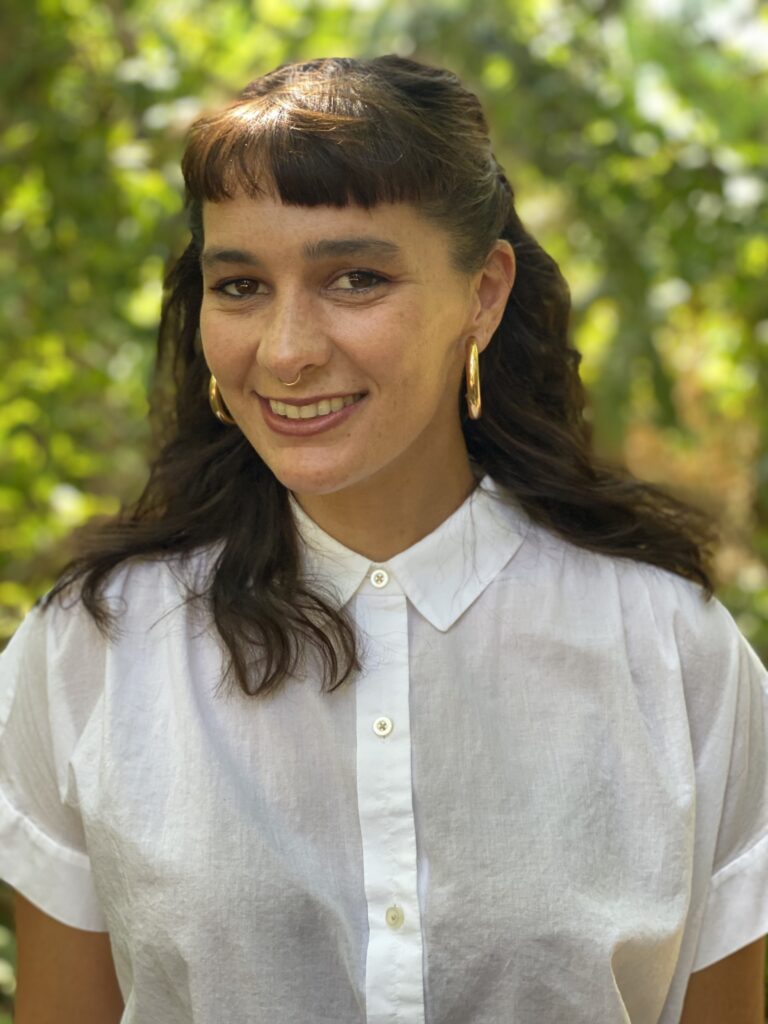 "I saw all these surfers on longboards loading generators, cartons of water, and food and literally surfing it in," she said. "It stopped my in my tracks."
Being a surfer herself, she said she knows how difficult it is to balance all that equipment "without it being latched on. It was clear to me that there was no emergency personnel in any of the footage I was seeing. It looked like this was all community members. I was captivated."
Cargill said she discovered an incredible story unlike anything else she had ever heard and said, "This has to be told in a longer format." The podcast narrative spans from the night of the fire up until now.
Two people highlighted in the series are Keegan Gibbs and Robert Spangle. Gibbs' family home burned down.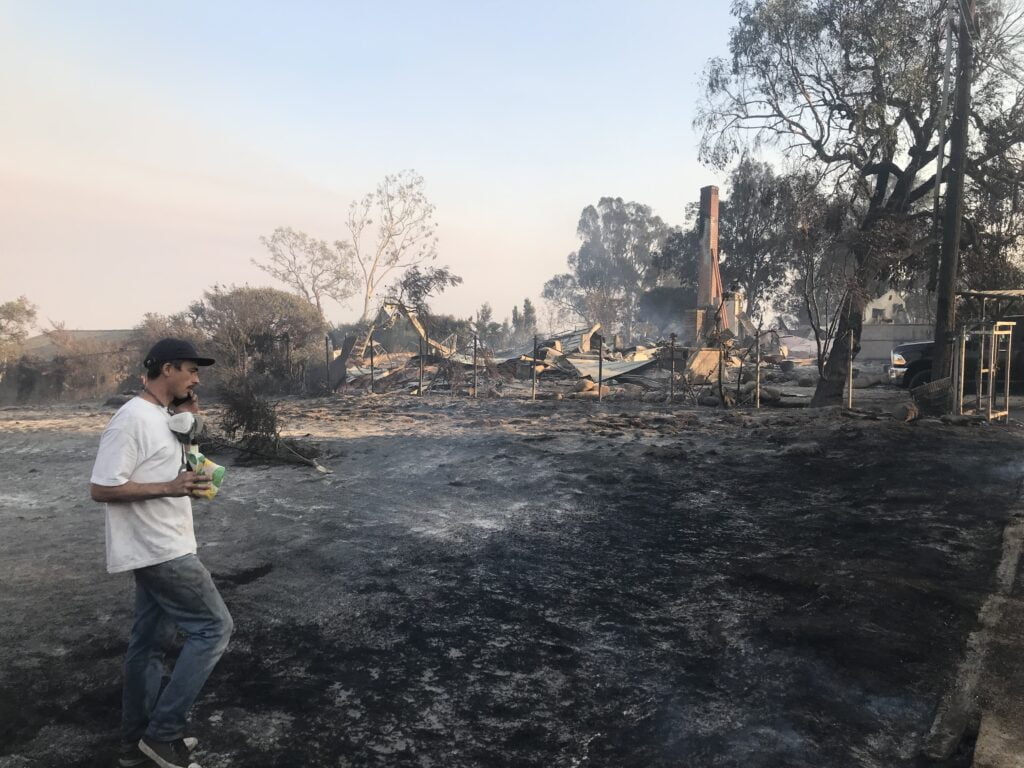 "It's devasting to lose a home, but the choice Gibbs and his friends made was to try and help save other's homes and to help the community in any way possible. The amount of effort and care they put into their community to me was next level," Cargill commented. "The perseverance and commitment is something special."
The podcast also highlights Spangle, a former reconnaissance Marine, who joined the motley group of locals who were without internet, cell service and out of communication without any government help. Spangle, using a toy walkie-talkie and trash can lid, "MacGyvered" it into a field-expedient antenna. The "bombers" used the walkie-talkies to direct their group to put out spot fires smoldering for days after Woolsey initially blew through town.
Cargill found the level of response unprecedented, especially with this loosely knit group staying awake at all hours to be on the lookout.
"Robert organized them into teams, another friend brought in production walkie-talkies from film sets and they coordinated all of that shipping into Paradise Cove," she said. "It was this one group of childhood surfer friends that were able to help hundreds of people in Malibu and put out countless spot fires and it was all spontaneous. To me, it's impressive because they used what the community has which is its people and their expertise to be able to allow the community to take care of itself.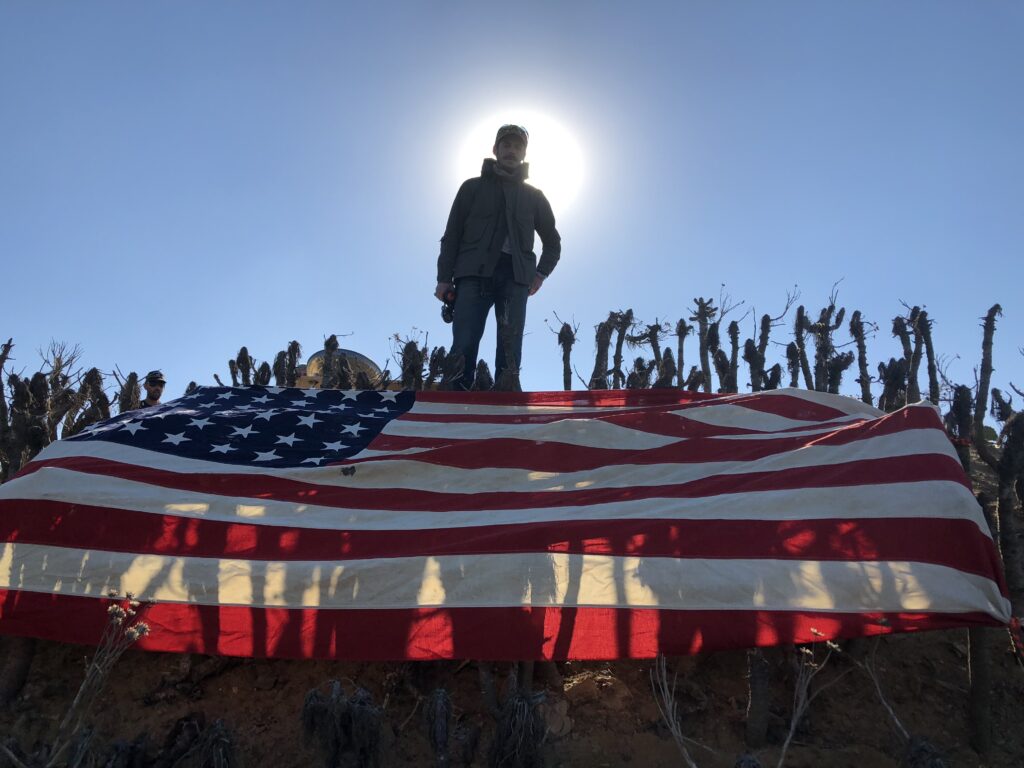 "Others profiled in the podcast include a lawyer, carpenter, mechanical engineer, production manager, lifeguards; they're all part of what's come to be known as 'The Point Dume Bombers.' They each had a skill and a role that they were able to leverage to make the group and the community stronger."
Cargill narrates how internet hot spots eventually let community members use social media to request that help was needed. That resulted in a flotilla of vessels, from a billionaire's yacht to rickety rafts loaded with supplies sailing into Malibu, which was cut off by land.
Cargill spoke with Dru Jacobson, who along with her son Kelly and others, were instrumental in setting up and staffing The Point Dume Relief Center for cooking meals.
Many of the Point Dume Bombers and other Malibu neighborhood groups have been working with the LA County Fire Department on "what could be a potentially massive shift in the culture of how the fire department manages fire risk," according to Cargill.
"The shift is from people solely relying on the fire department when a disaster strikes to the community becoming an active partner and doing resiliency work on its own in coordination with LA County," she continued. "They've had promising conversations with the LACOFD about a potential partnership on a model for a Community Brigade Pilot Program. It could be a game changer."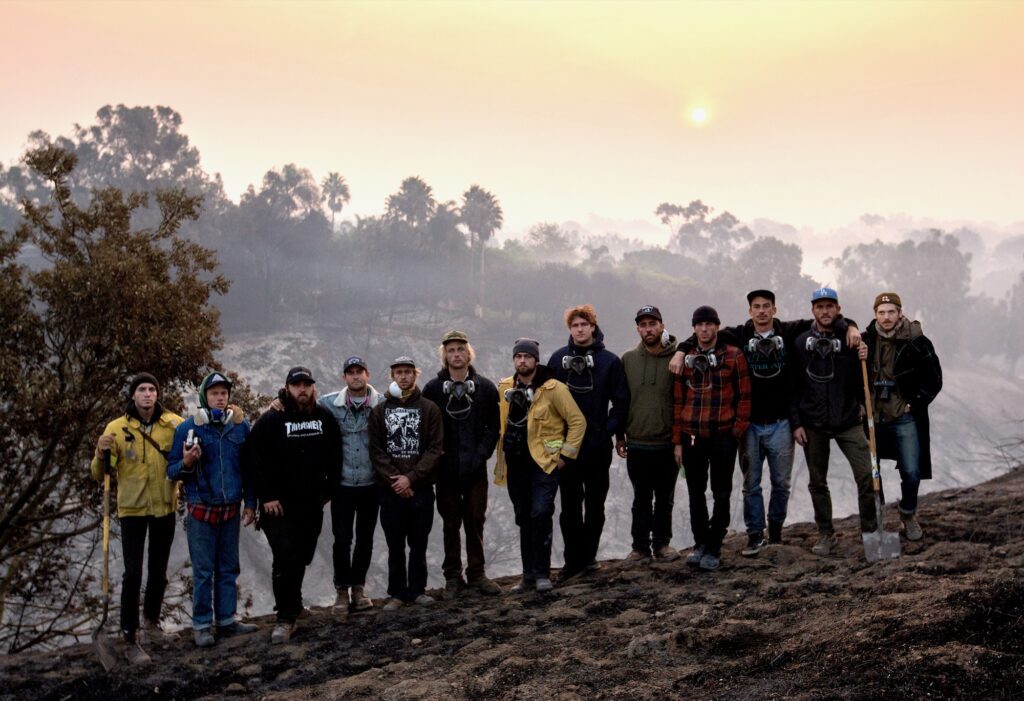 To listen to the podcast visit wavemakermedia.org.