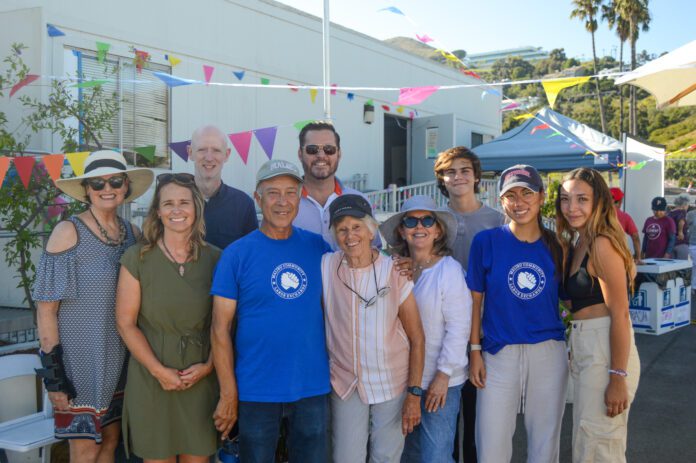 Smiles and stories from generations of laborers highlight the history of the MCLE at their 30th anniversary fiesta
Three decades of Malibu community labor culminated in a joyous celebration on Saturday, Aug. 26, as the Malibu Community Labor Exchange commemorated its 30th anniversary.
Hosted by the MCLE Board of Directors and MCLE Director Oscar Mondragón, "la fiesta" highlighted the success of the nonprofit organization over the last 30 years and honored the generations of laborers who made the success possible.
Held at the MCLE office, the event welcomed laborers and their families, friends of the MCLE, and community partners and supporters. The smiles and laughter throughout the evening each told a story of what the MCLE has meant to the families that the MCLE has helped support over their history.
The celebration also kicked off a campaign to fundraise for the MCLE to secure the salary fund for Mondragón to continue his tenure and ensure wage security as he continues to lead the charge to help laborers and the Malibu community alike.
MCLE Board President Kay Gabbard said it was an honor to be a part of the celebration and to have a part in the storied history of the Labor Exchange.
"The most important thing about the Labor Exchange is the people," Gabbard said. "Their stories, it's their background, it's where their parents are from, their grandparents are from, where their children are from and where they're going. It's the sharing of our stories and sharing our common humanity."
She said the Labor Exchange's positive impact over the years is immeasurable. 
Beyond the families of the laborers are business owners that receive service, families who have their homes improved by laborers from the MCLE, student volunteers from Pepperdine University and Malibu High School who earn volunteer hours and learn about serving others within their community, and elderly citizens who participate in programs put on by the MCLE who all have had their lives impacted by the MCLE's commitment to Malibu.
"We know we impact people, we are confident of that. We move them forward, we support where it is they want to go," Gabbard said. "The legacy of our Labor Exchange has left within the community is one of cooperation. We need them, and they need us. It's been a symbiotic relationship. We're people who share this planet, share this city, share the joys of being alive."
Candy Morales is a nanny and housekeeper and has worked with the MCLE since 2005. She said her experience with the organization has been a blessing.
"It's a place that has provided a great help to me," Morales said. "Places like these don't expect payment, they only seek to help. It's been a great resource for me."
She said she was happy to be a part of the volunteer team who helped put on the fiesta.
"I was happy to have the opportunity to give back [to MCLE]," Morales said. "Everything the organization does for the community should be celebrated, and today is a testament to all the organization has done to survive this long and help so many people along the way."
Rose Vazquez also works as a nanny with the MCLE and said she has had wonderful experience getting work through the organization.
"I have met Kay [Gabbard] and Oscar [Mondragón] and others on the team and they're very giving, generous souls," Vazquez said. "They are truly here to serve the community."
Mondragón reflected on the very beginning of the MCLE. He said he remembered that a mission was established to help. To be of service to all those who sought opportunity. He said in 30 years time, he is proud of what the MCLE has accomplished and how they have established themselves as a beacon of hope, opportunity and community service.
"Through fires, rain, and everything that has affected Malibu, we have served our community," Mondragón said. "Within our 30 years, we have served at least 20,000 workers. And through those workers we help their families. We have had young adults visit and tell us, 'My father worked here, and with that help I went to school and I've graduated!' These are accomplishments that feel unbelievable."
Mondragón said the legacy that the Labor Exchange has been not just that they have helped so many, but that they have cultivated a culture of help among the community that has led to a spread of service from one person to the next. He said he is proud of the volunteers and laborers who have invested their time, love, and hard work to help the MCLE survive through highs and lows.
"The work here is a real labor of love. Not just in a poetic sense, but in a true sense. The efforts of everyone who volunteers, they make great things happen," he said.
The fiesta was sponsored by Don Howarth, Suzelle M. Smith and Thrivent, as well as Kristy's Malibu and Malibu Ice Cream who provided the food and desserts at the event.
The evening featured a traditional Oaxacan dance, La Guelaguetza, by Grupo Folklorico, mariachi music by Mariachi Jocotepec, and a 30th anniversary video tribute by Jason Flaster.
MCLE Community Relations Coordinator Maria Arguelles Castilla said a lot of planning went into the fiesta, but she was happy to see how great everyone's efforts came together to bring smiles to the faces of their guests.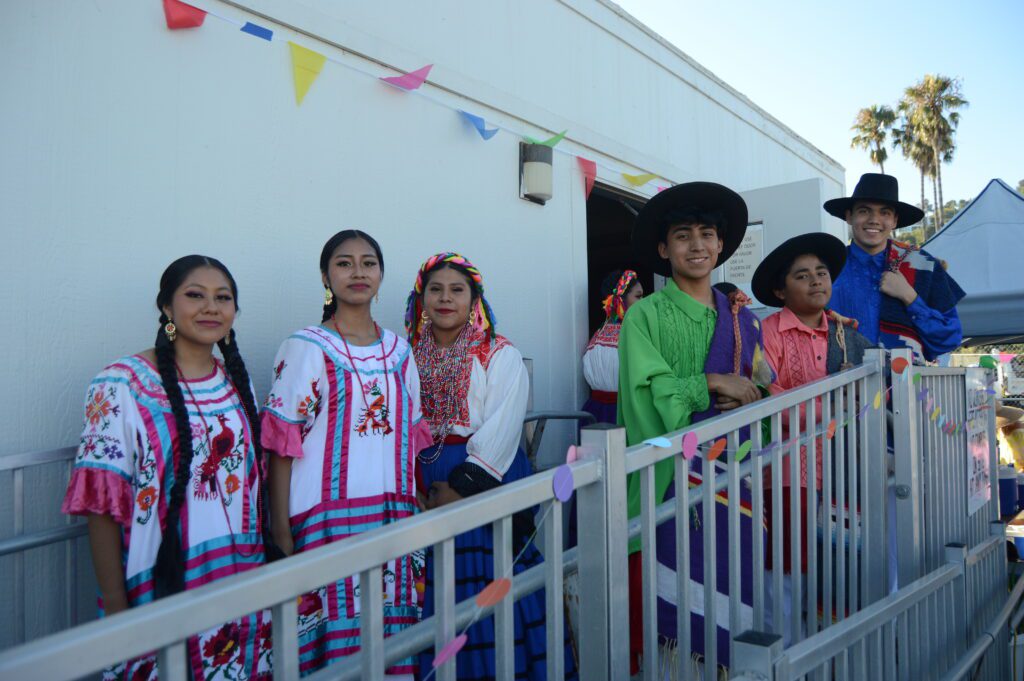 "The board was great," she said. "We have a hard working board, and it was a couple months of planning, but it's really nice to see some of the workers, supporters of the Labor Exchange here together having a good time, watching some dances."
She said her experience with the MCLE has been a source of motivation to her.
"The workers and our board motivate me every day. The stories of our workers, all their experiences, and their strength have been so inspiring to me. It's a very impactful part of my job and I've just been glad to be able to be a support," Arguelles Castilla said.
As the MCLE looks forward to the next 30 years, the organization is committed to growing its reach in serving others by continuing to be a source of skilled labor, but also opening its doors to the community for training workshops and classes.
Residents and community members are urged to visit malibucommunitylaborexchange.org to seek services or skilled labor and to contribute to the MCLE and the campaign for Mondragón to stay on as director.