On Feb. 1, the U.S. Attorney's Office, Central District of California, announced that a Fresno hairstylist and an actress have been charged in a 12‑count indictment. The Department of Justice is alleging that the pair defrauded Dr. Mark Sawusch, an ophthalmologist that practiced in the Pacific Palisades and lived in a Malibu beachfront house, out of more than $2.7 million before his death in 2018. They then attempted to defraud his estate out of an additional $20 million.
Anthony David Flores (aka Anton David), 46, a hairstylist from Fresno, was arrested the last week of January in Fresno by federal agents and pleaded not guilty to charges against him. He is scheduled for a detention hearing on Feb. 10 in the Eastern District of California.
Co-defendant Anna Rene Moore, 39, actress and former yoga studio owner currently residing in Monterrey, Mexico, was arrested the same week in Houston upon arrival on a flight from Mexico. She appeared in the Southern District of Texas court. Both defendants are expected to appear in Los Angeles federal court in the coming weeks.
Each are charged with one count of conspiracy to commit wire fraud and mail fraud, one count of aggravated identity theft, two counts of wire fraud, two counts of mail fraud, one count of conspiracy to engage in money laundering, two counts of money laundering, and one count of engaging in a monetary transaction in criminally derived property.
According to the indictment, beginning in June 2017, Flores and Moore used false promises and representations to befriend the physician and successful investor worth over $60 million. His bipolar disorder became severe after he burned his hands in 2016 and could no longer perform surgery, according to a report in Market Watch. Within days of meeting Sawusch at an ice cream shop in Venice Beach, Flores and Moore moved into his beachfront Malibu home — rent free — and gradually took control of his life by pretending to be his new "best friends" and caregivers.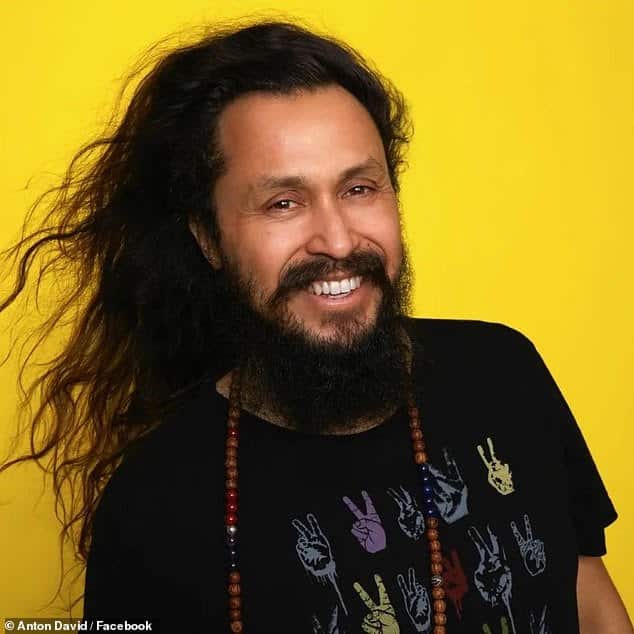 In September 2017, after the victim suffered a severe mental breakdown resulting in his arrest and detention in LA County jail, Flores allegedly fraudulently induced Sawusch to sign over power of attorney, which allowed control over his finances.
Flores allegedly promised he'd only use the powers to post bail, and would immediately rescind them once the victim was out of jail. But after Sawusch was released, Flores allegedly went back on his word and used the powers to open bank accounts in the victim's name, giving himself and Moore access to the victim's wealth.
From September 2017 to May 2018, Flores and Moore allegedly diverted the victim's funds to their own bank accounts, isolated the victim from his family and longtime friends, and provided the victim with various drugs.
In the final days of Sawusch's life, Flores and Moore allegedly gave the victim LSD (lysergic acid diethylamide), which caused his mental state to severely deteriorate. While the victim was under the influence, Flores allegedly changed the two-step authentication feature on the victim's $60 million online brokerage account after previously changing the phone number listed on the account from the victim's number to his.
Four days before Sawusch's death and while he was still under the influence of LSD, Flores allegedly initiated two $1 million wires from the victim's brokerage account to his own personal bank account. Flores and Moore left after the victim evicted them and proceeded to stay in a luxury hotel paid for with the victim's money. Additionally, Flores and Moore allegedly watched the victim's deteriorating mental condition on video cameras installed throughout the Malibu beach house.
In May 2018, the victim died in his Malibu home at the age of 57. The coroner's office listed the cause of death as the result of mixing ketamine with alcohol. His death was deemed an accident.
As Sawusch's family began settling his estate, they discovered nearly $3 million was missing — transferred into accounts controlled by Flores and Moore, according to Market Watch. But that wasn't the end of it, prosecutors said. In the following months, the pair moved back into Sawusch's house, claimed it as theirs, and said they were entitled to a third of his fortune. A lengthy legal fight then took place between the pair and the Sawusch family.
Flores and Moore allegedly withdrew large sums of money from his accounts and allegedly also hid information about the victim's finances from his mother and sister, who both live in Florida.
In the ensuing lawsuit in LA Superior Court, Flores and Moore allegedly violated multiple court orders ordering them to return the funds stolen from Sawusch. They allegedly attempted to launder the fraudulent proceeds by funneling the money through multiple different accounts to prevent the victim's estate and court-appointed receiver from getting the money. The lawsuit was settled with Flores and Moore agreeing to repay the victim's estate $1 million, which they still haven't done.
If convicted on all counts, Flores and Moore would face statutory maximum sentences of 20 years in prison for each fraud count, 20 years on the conspiracy to commit money laundering and laundering of monetary instruments counts, 10 years on transactional money laundering count, and a mandatory two-year prison sentence for the aggravated identity theft count.
The FBI (Federal Bureau of Investigation) and IRS (Internal Revenue Service) Criminal Investigation investigated this matter. Assistant U.S. Attorney Andrew M. Roach of the Cyber and Intellectual Property Crimes Section is prosecuting the case.