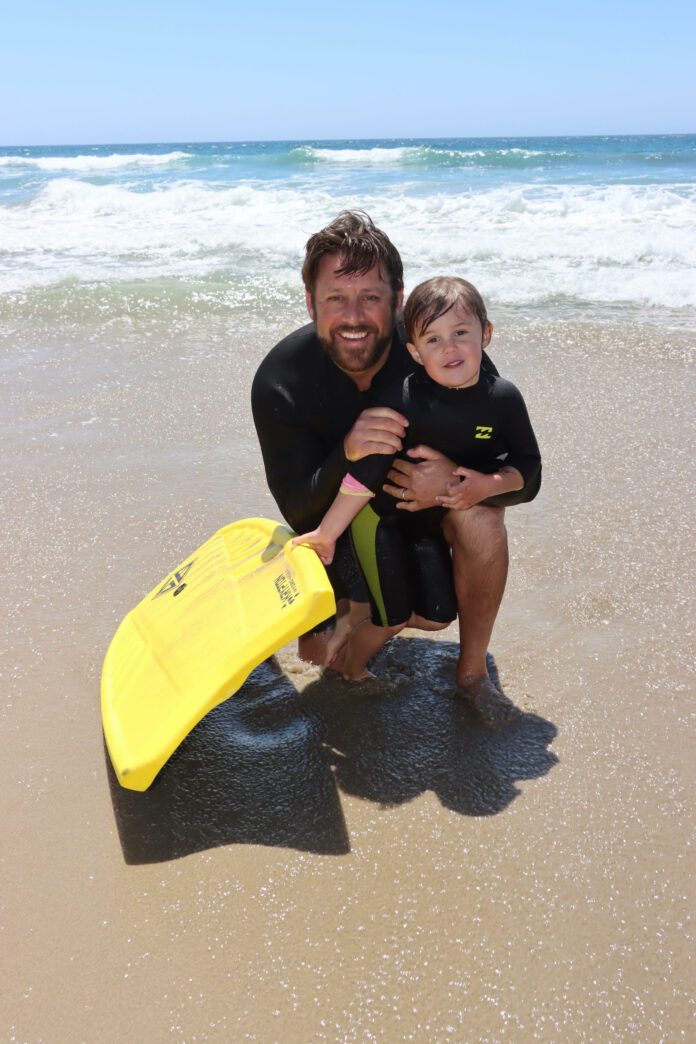 The third-generation Malibu Realtor is also a surfer, former U.S. Marine Corps Reservist and economics/finance grad
Malibu native Josh Spiegel was appointed to the Public Safety Commission on Jan. 11, 2021, by City Councilmember Paul Grisanti for four years.
When asked why he was interested in being on that particular commission, Spiegel said in a phone interview, "I've always had a desire to serve the community, and I first got my feet wet by being on the Parks & Recs Commission. But after the Woolsey Fire and the formation of fire brigades, I got interested in public safety, and wanted to make sure our community gets better [at handling disasters]."
There are several goals that Spiegel hopes the commission will make progress on during his tenure:
"Pacific Coast Highway is always a concern, with the loss of life there. We all know someone who has been impacted … I'd like disaster preparedness to be much better than before Woolsey … and I'd like to see a permanent tow yard in Malibu."
In addition, in terms of public safety, Spiegel would like to see a better water infrastructure in Malibu, in the event of an earthquake, and an upgrade of water storage tanks in general. He's also a big supporter of continued Community Emergency Response Team (CERT) training in the community. "The next disaster is going to come, we just don't know when," he said.
Spiegel did double duty for the Malibu community after being sworn in last July 19 as a member of the 10-person Homelessness Task Force, which is part of the Public Safety Department's responsibilities. Although that task force was recently disbanded, he feels much was accomplished.
"We got a couple beds outside Malibu and are working closely with the Sheriff's Department," he said. "Frank Espinoza (of the LASD) is always boots on the ground. He's out and about every day making contacts with the [unhoused] people. The city has made significant progress in getting unhoused people into housing."
Spiegel is a third-generation Malibu Realtor, investor, and resident. His father, Paul Spiegel, was a top broker in Malibu for more than 20 years and a previous president of the Malibu Association of Realtors. His mother, Gail Copley, has been a top agent for more than 25 years.
His grandfather, also a licensed real estate broker but really more of a real estate investor, bought up citrus orchards, and 25 or 30 bowling alleys, according to Josh. "The bowling alleys were always on great real estate in the center of a town," he said.
After graduating from Malibu High School in 2001, Josh joined the U.S. Marine Corps Reserve for six years while attending the University of Colorado at Boulder; where he earned degrees in economics and finance.
Following graduation, he went to work in the real estate sector, managing more than a million square feet of office space in Brentwood for Douglas Emmett. That was followed by a position scouting locations in Central America for an eco-resort, and then several years in commercial real estate brokering NNN building sales and leases.
After the national economic downturn of 2008, he said that over half the licensed realtors in Malibu quit, which he eventually saw as an opportunity to return to his hometown and take up the slack. After stints with Keller Williams Realty and Coldwell Banker, he and his mother, Gail Copley, became successful real estate partners at Sothebys International Realty, where he's been affiliated since 2017.
In his free time, Josh takes advantage of what Malibu has to offer in terms of surfing, fishing, scuba diving, and martial arts.