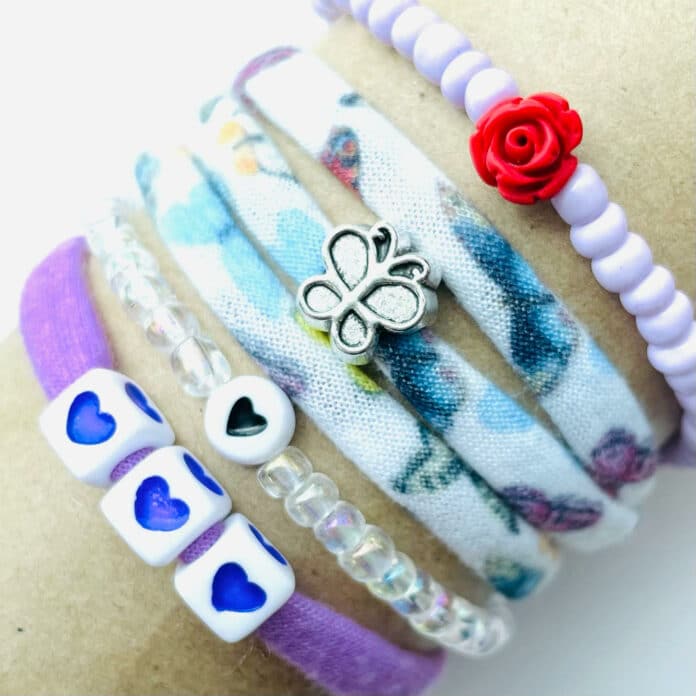 The Emily Shane Foundation is happy to announce the continuation of their annual partnership with the LA chapter of the nonprofit 3 Heart Strings for the month of September, 2023. This is their third year of collaboration. The organization, founded and run by high school students with adult oversight, creates and sells unique bracelets and other products. It donates 100 percent of sales to support a different charity each month.
For the entire month of September 2023, bracelet purchases will help support our SEA Program. Prices range from $5 to $15 for individual bracelets; the bundle of all four is $45.00. A sheet of 11 reusable stickers cost $10.00. Access to purchase bracelets in addition to a sheet of reusable stickers created for the foundation will be available online as of September 1 at The Emily Shane Foundation's website, emilyshane.org, and/or at the 3 Heart Strings website, 3heartstrings.org. In addition, there will be in-person tabling events planned to be held in Malibu with specific locations and times noted
below.
• Malibu – Malibu Chili Cook-Off Local's Night – 23575 Civic Center Way– Friday,
September 1st from 4-10 PM
• Malibu – Point Dume Village Shopping Center- 29169 Heathercliff Road – Sunday,
September 17th from 8:30 AM-2 PM
• Malibu – Point Dume Village Shopping Center-
The Emily Shane Foundation honors the memory of co-founders Ellen and Michel Shane's daughter
Emily, who was tragically murdered on April 3rd, 2010 in Los Angeles. She was thirteen years old and in eighth grade.