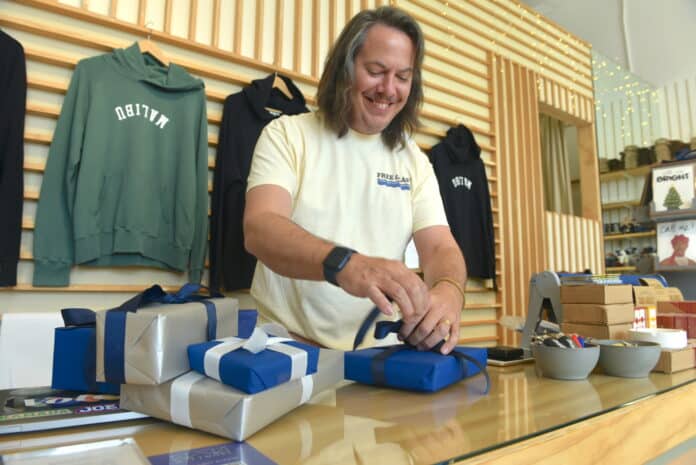 Navigating zoning, approvals, and planning for success
By Barbara Burke
Special to The Malibu Times
Considering taking the plunge and starting a business in Malibu, but wondering where to begin?
Although a new local business owner must obtain a business license from Los Angeles County, the City of Malibu approves new businesses involving new development and commercial activity for conformance with the City's zoning requirements.
The type of planning review is determined by the project's size, location, and by whether the existing Onsite Water Treatment System (OWTS), commonly known as a septic system, can accommodate the project. Those who have started businesses elsewhere are often perplexed about the city's strong focus on septic systems.
Long-time Malibuites well know that local citizens' strong motivation for forming the City of Malibu in 1992 was primarily to prevent the county from extending its sewer system throughout the area. E. Barry Haldeman wrote a 1988 Los Angeles Times article entitled "Malibu: Cityhood and Sewers," addressing why residents of the then-unincorporated Malibu area strongly defied "the county machine" whose motivation for attempting "to impose a sewer system on Malibu," Haldeman wrote, "is simple: development." Natives to Malibu have long cherished the area's rural character. Therefore, starting a business in the city is quite involved compared to other municipalities.
Malibu's tiered business approval process
A new business person's ultimate goal is to obtain a planning clearance, which is required before one can open a business, remodel, alter an existing business or add new square footage. The Planning Department determines whether a customer request complies with various zoning requirements, such as whether the site is appropriately zoned for the planned business and whether there is sufficient parking and enough outdoor storage for the proposed use.
The planning steps to complete the process include completing a planning clearance form, which is free and undergoes expedited review. Next, the city determines whether the proposed use involves the physical remodel of an existing tenant space or addition or reconfiguration of square footage and/or plumbing fixtures. If not, the Planning Department reviews the scope of the development and further reviews as to each classification. If the project involves a physical remodel of an existing space, adding or changing square footage or plumbing fixtures, the department confirms if the use is permitted, conditionally permitted or prohibited in the commercial zone. Depending upon that analysis, more reviews are conducted.
Some city reviews are over-the-counter, including very minor projects such as tenant improvements, remodels, and signage. The next level of scrutiny, known as "Over the Counter II Review," applies when such minor projects entail another department's referral. Examples are when Fire Department, Public Works, Environmental Health, Geology or Biology reviews must be conducted.
When a project includes increasing square footage, demolishing an existing use or outdoor seating, an Administrative Plan Review is used. Whereas projects involving new commercial buildings or that increase the flow of an OWTS — or installing a new OWTS — involve a Coastal Development Permit. Finally, one must not forget signage for a new or remodeled business. Malibu Municipal Code (M.M.C.) Chapter 17.52 addresses design standards for the review for signs in the city's commercial zones and for special purpose signs.
How to get started
There are helpful resources available to help open a business in Malibu. The Los Angeles Regional Small Business Development Center Network is part of the national, U.S. Small Business Administration (SBA) effort to provide free one-on-one customized consulting services and low-cost training workshops to help business start-ups launch and grow. Go to the site at Smallbizla.org.
The Malibu Planning Department offers a "Guide to Opening a Business in Malibu," setting forth application procedures. Malibucity.org provides detailed information and residents can call the Planning Hotline at (310) 456-2489, ext. 485 or they can email mplanning@malibucity.org.
The bottom line when starting a Malibu business is to research a business opportunity, plan ahead, and expect some delays. When facing obstacles, consider adopting Henry Ford's mantra about starting a business, "When everything seems to be going against you, remember that the airplane takes off against the wind, not with it." Overall, keep your eye on the ball — a successful Malibu business is an asset to anyone's portfolio.