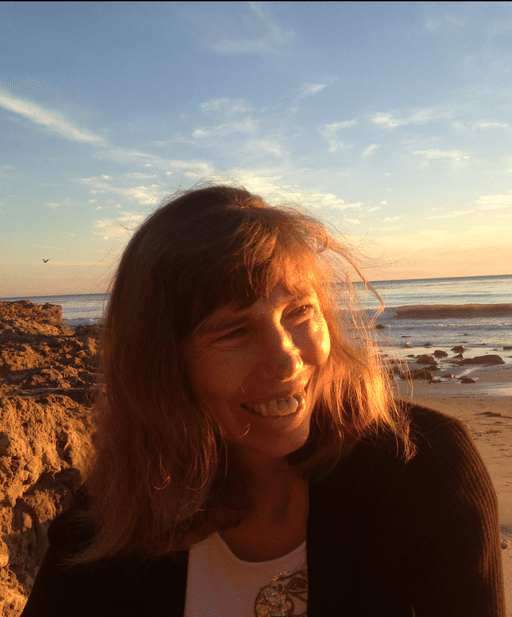 Dara, who you may have seen out and about around Malibu with her caretakers and her friends, was always recognizable wearing her white helmet. She was born in Malibu in 1966 and was a happy, loving girl with autism. She was able to live and grow up with her friends in Malibu West at Esperance Center, which her parents established in 1982 as a nonprofit to provide service for those with developmental disabilities. Dara struggled with her disabilities since early childhood. She developed epilepsy later in life and wore her white helmet to protect her from injury.
Dara passed away peacefully on 5/23/2023 after a long illness. She was one of the strongest people you could know. She never gave up. She was a fighter. Dara loved the beach, the sand, and the ocean. She was always at peace there. She touched many, many lives during her fifty-six years and will be missed by all who knew her, loved her, and cared for her. Dara is preceded in death by her father, Roy. She is survived by her mother, Barbara; her brother, Paul; her sister-in-law, Michelle; her niece, Sydney, and her nephews, Aidan and Sebastian, along with many other members of her extended family. Her legacy will live on through Esperance Center.
The family requests that donations in memory of Dara Hasselquist be sent to Esperance Center, Post Office Box 4140, Malibu, CA 90264.