Auction items included a trip to Africa, a guitar signed by Katy Perry and students' handcrafted projects
Last month, on April 29, the Malibu Jewish Center was filled with decades of outfits from the '20s to the late '90s for the "Dancing Through the Decades" fundraiser for Our Lady of Malibu school.
OLM hosts a fundraiser to provide additional income for the operation of the school and enhancements that help enrich their student's learning experience. All funds raised from bidding on live and silent auction items will go directly to the kids' education. The fundraiser was put on hold due to the Woolsey Fire and then following the COVID-19 pandemic.
Our Lady of Malibu Principal Rich Nambu thanked the organizers and the community for attending the event.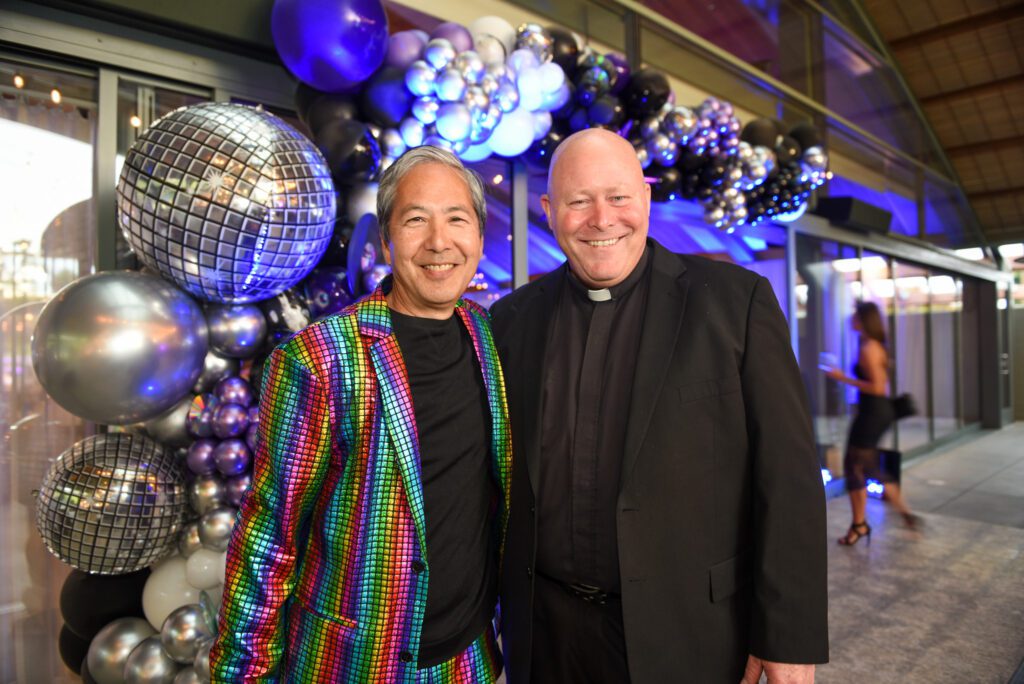 "We are so glad that you are here at Our Lady of Malibu Spring Gala Fundraiser for this year and just thinking that this school has been here for 65 years and making a difference in people's lives, and people have done a fantastic job of putting this together," Nambu said. "Our school is here tonight to raise some funds and celebrate together as a community."
Nambu became the principal of Our Lady Of Malibu in the 2021-22 school year and said although he has only been the principal for two years, he has seen an increase in enrollment.
"Tonight we are trying to raise some funds; we already in our annual funds have raised $200,000. Our goal this year is $500,000 we're hoping to raise a lot of that tonight; we'll keep raising it to the end of the year," Nambu said. "Whether it's for our playgrounds, our staff, to be able to do things like before — above all else, we're just so grateful."
Gina Longo spearheaded the event and even bid on auction items herself.
"We're so excited about it — we have over 150 auction items, we have grades preschool all the way to eighth grade," Longo said. "Not only are we raising money for our schools, we love to give back to our community, every year we do Thanksgiving baskets, we do a charity drive at Christmas, so we really want to incorporate OLM School, OLM Church and bring it into the community and bring it all the way it all back home to where it is."
Longo attended OLM School, first through eighth grade, and now has her children attending the school.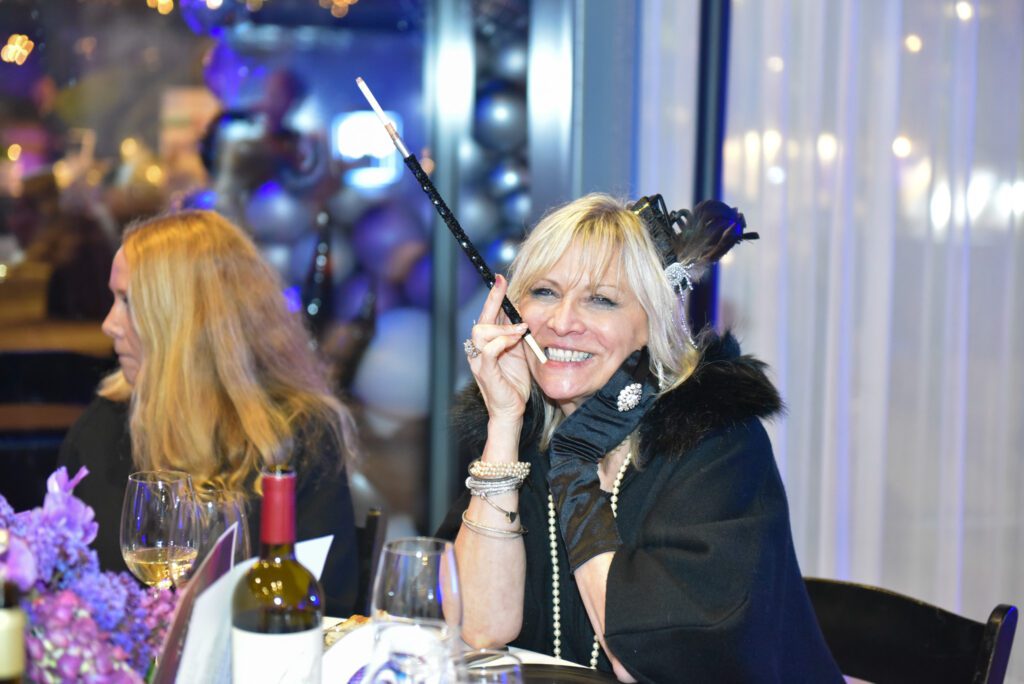 "It means the world to me to come back to the community and be a part of it," Longo said. "It's such an incredible school to belong to — the community, the friendship, the lifelong friends."
The event featured many high-end items, such as trips to Africa, but some items were hand-crafted by OLM students themselves and were considered priceless.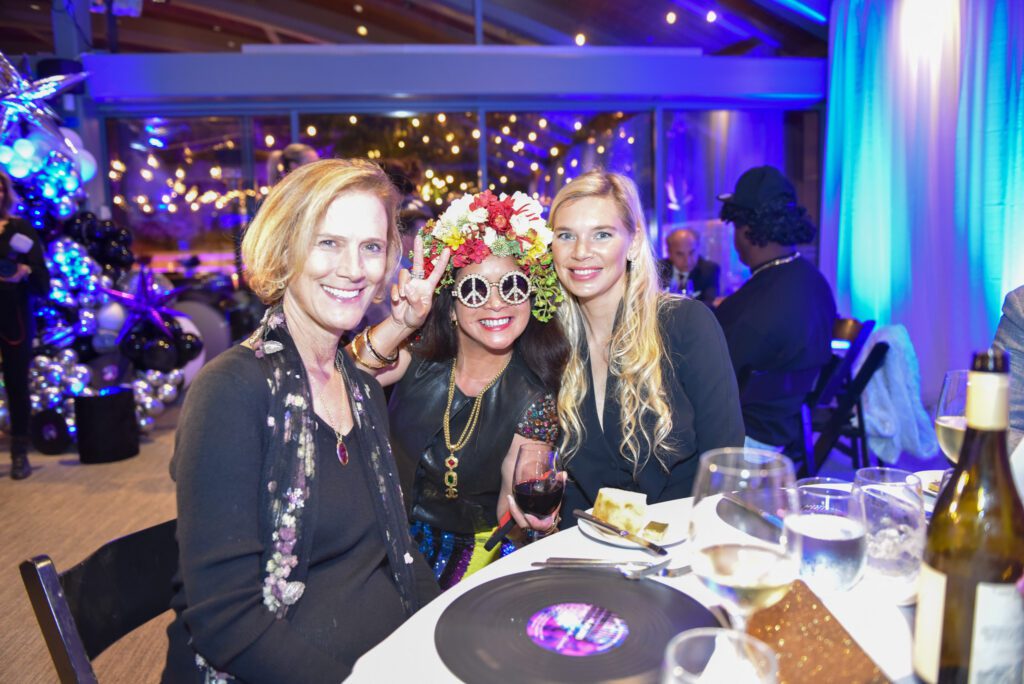 "We're going to auction those off, so that's super special because someone can go home with a piece of their class forever," Longo said.
Before the auction took place, Longo presented the 2023 OLM Shining Star Award.
"This year, I would like to honor one of the most incredible people I have met, who gives her heart and soul to our school, the 2023 OLM Shining Star Award goes to the one and only Lisa Hall," Longo said.
Parent Asa Orbison's son is enrolled in OLM and is also the wife of Roy Orbison Jr., the son of the late singer/songwriter Roy Orbison.
"It's amazing to see these many people come together for a great cause," Orbison said. "We all love this school so much, it's such a small local school, and it's beautiful to see everyone so engaged."