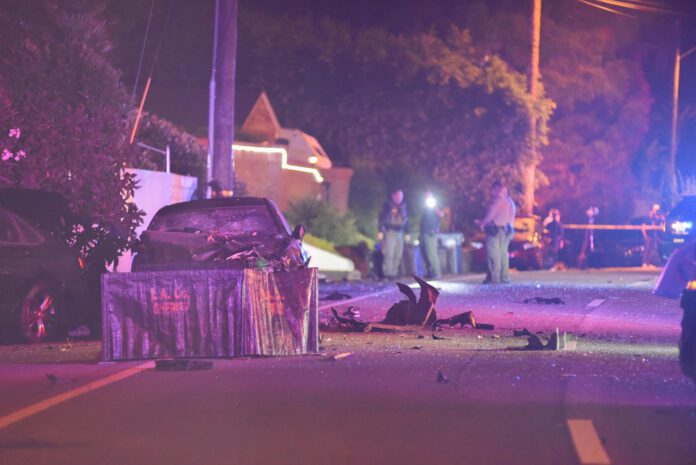 Arrest comes one week after the 22-year-old driver involved in fatal crash was released on own recognizance
Just as The Malibu Times was about to go to press Tuesday evening, the driver accused of the fatal crash that killed four Pepperdine students was rearrested by the Los Angeles Sheriff's Department.
It was October 17 when the car 22-year-old Fraser Bohm was driving lost control on Pacific Coast Highway and careened into parked cars that, led to the deaths of the four sorority sisters and college seniors. Bohm was initially arrested on suspicion of vehicular manslaughter with gross negligence, but he was quickly released from custody as law enforcement officers said they needed to investigate charges of speeding and to gather more evidence.
Exactly one week to date after the deadly collision, Bohm was rearrested and taken into custody. Authorities now say Bohm will be charged with four counts of murder. His bail has been set at $8 million. The victims, Niamh Rolston, 20, Peyton Stewart, 21, Asha Weir, 21, and Deslyn Williams, 21, were all outside at a Halloween party when the crash occurred at 8:30 p.m. last Tuesday night on Pacific Coast Highway. Based on the damage to vehicles, loss of life, and a 75-foot debris field, speeding is being investigated as a cause of the collision. At last Monday's City Council meeting, an angry and frustrated group of citizens called for immediate action to improve safety on PCH, including lowering the speed limit.
Under California law, a murder charge does not require an intent to kill, but can include a "depraved indifference" to human life.