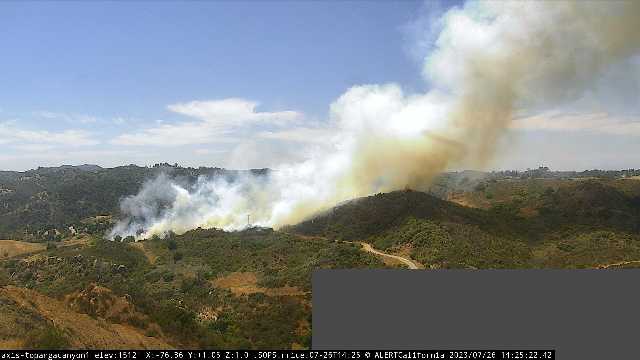 Authorities are responding to a 1/2 acre brush fire that broke out in Topanga Canyon and Santa Maria Rd on Wednesday afternoon. Some structures threatened. Air tankers on the way. Nearby residents are sheltering in place. No evacuations at this time. Topanga Canyon is closed from PCH to Mulholland.
More information will be provided when it becomes available.
Topanga Canyon is opened to residents and emergency personal only from PCH to Mulholland for the next four hours, per CHP.
As of 4:15, Topanga Canyon reopened to everyone. Take percaution while driving on Topanga Canyon, fire equipment may be seen around the area.
Alternative routes are Malibu Canyon and Kanan Road.