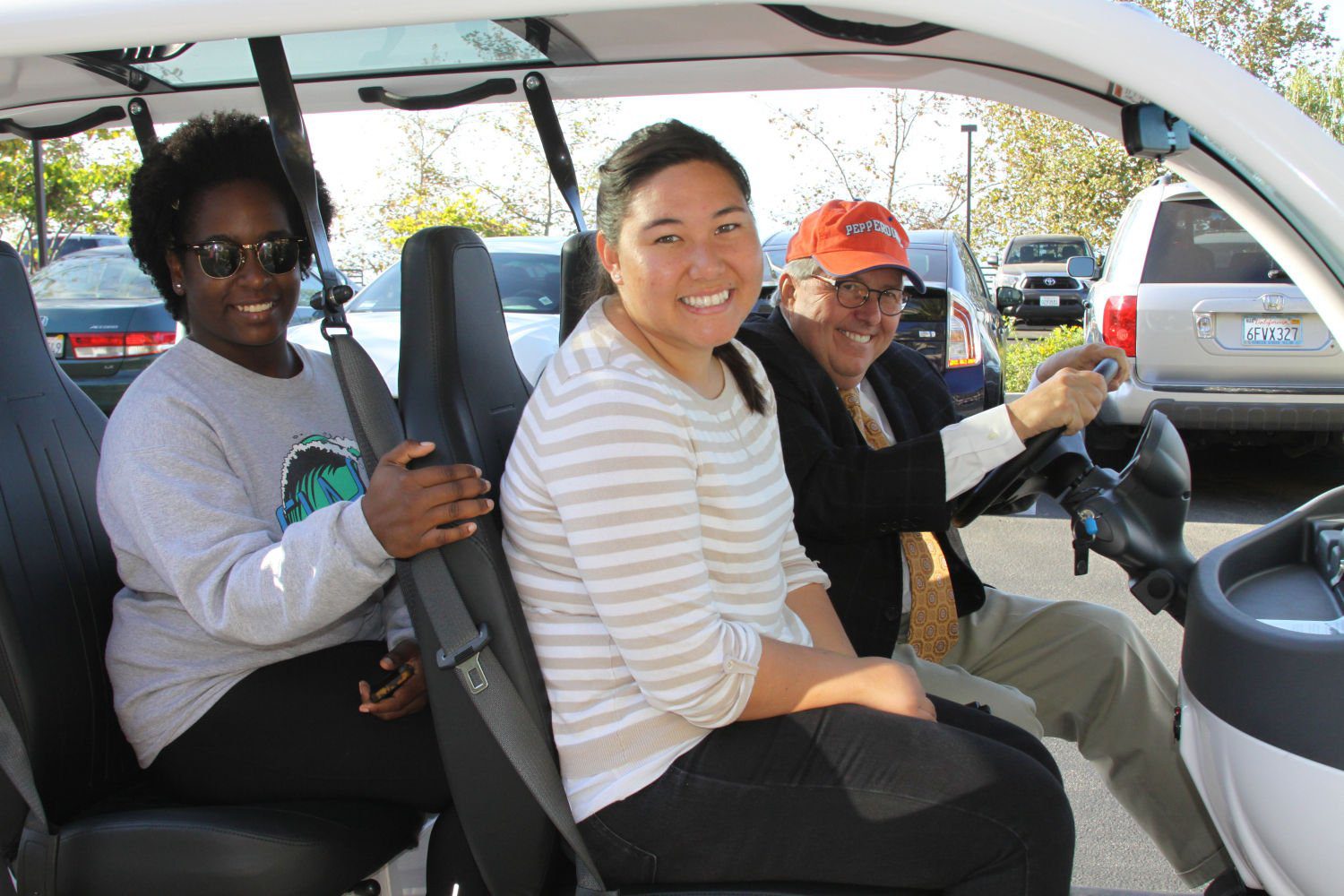 A six-seat battery-operated mobility cart will now provide assistance for students with mobility issues at Pepperdine University. 
The cart will accomodate easy access throughout the sloping campus for students using crutches or walkers.
Students can dial a number and the eco-friendly cart will meet them and transport them to their campus destination.