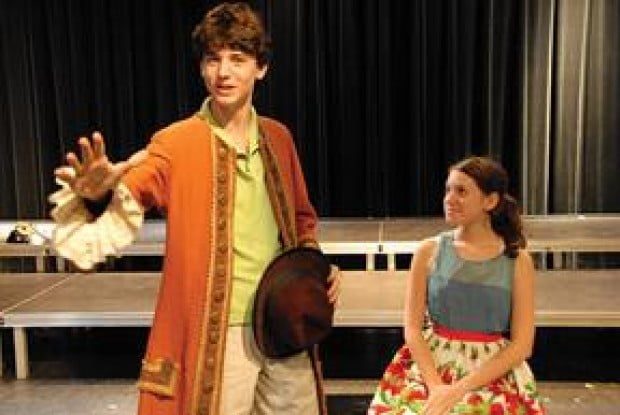 George Antrobus-inventor of the wheel, president of the Ancient and Honorable Order of Mammals (subdivision Humans) and hero of the most recent war- will lead Malibu audiences on a surrealistic romp through human history in the Malibu High School production of Thornton Wilder's comedy "The Skin of Our Teeth."
The Pulitzer Prize-winning play will be presented Thursday through Saturday at 7 p.m., and on Sunday at 2 p.m. at the school, located at 30215 Morning View Dr.
Seems like it's always the end of the world, as we know it at the Antrobus home in Excelsior, N.J. If it's not an Ice Age, it's a flood of Biblical proportions, or yet another war to end all wars. But in Wilder's darkly comic play, we're left with the hope that George and the rest of the allegorical Antrobus family will somehow survive, if only by the skin of their teeth.
Written in wartime 1942, "The Skin of Our Teeth" is surprisingly relevant to today's uncertain world. In a time of war, global warming, a looming recession and Hurricane Katrina, Wilder's play slyly reminds us that the cycles of history go round and round, just like George Antrobus' wheel.
The Malibu High production of "The Skin of Our Teeth" is directed by Veronica Brady, a veteran stage director (and Malibu High parent) who has stepped in to work with the students in teacher Jodi Plaia's absence. Brady and her cast of 20 students have been doing extensive work with movement, music and masks to realize Wilder's absurdist visions of Excelsior, New Jersey circa 1942, when dinosaurs roamed the earth.
Tickets for "The Skin of our Teeth" are $15 for adults and $10 for students/seniors, and can be purchased online at http://malibuhigh.smmusd.org, or at the box office on the night of the show.
For further information about "The Skin Of Our Teeth," call Malibu High School at 310.457.6801.