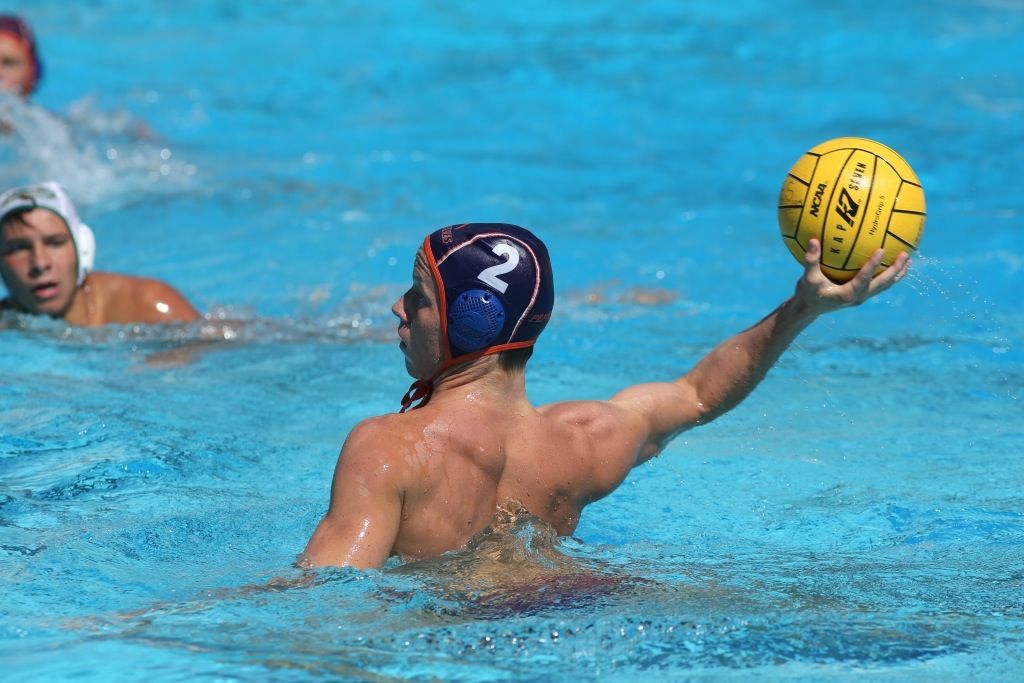 With two contests this weekend, the Pepperdine men's water polo team is looking to better position itself for action in postseason waters. 
The Waves, who are ranked No. 10 in the national poll, play at No. 18 Santa Clara University on Friday in a non-conference match, then at Mountain Pacific Sports Federation (MPSF) opponent No. 7 Pacific University on Sunday. 
Pepperdine head coach Terry Schroeder said the last few games on the Waves' regular season schedule are key in order to secure better seeding in the Nov. 21-23 MPSF Tournament in Long Beach. 
"I think the team is really coming together," Schroeder said before the Waves' Nov. 8 win over No. 8 UCSB. "We are really young, but I like what I see. I'm excited about where we are at. We are getting better" 
This year's Waves squad only has four upperclassmen on the roster, junior Wesley Sherburne, redshirt junior Luke Hewko, redshirt senior Thomas Patten and redshirt senior Jake Schrimpf. 
The Waves swim into the last weekend of the regular season with a 10-11 record and are on a two-game winning streak. On Oct. 26, they defeated No. 12 UC Irvine 11-9. They beat UCSB 9-7. 
The victory over the Gauchos was payback for the Waves, who lost to UCSB twice this season, once in September, then again in October. 
Sherburne led Pepperdine with four goals in the game, and Hewko and Schrimpf each had two goals. Patten also scored. 
Schroeder said Hewko, a member of the All-MPSF honorable mention team last season, is the Waves' workhorse in the pool. 
"He is a guy that probably never stops moving on offense, he creates a lot of things offensively for us," he said. "He is a great offensive player right now, one of the best in college." 
So far this season, Hewko has tallied over 47 goals. Sherburne has scored seven goals in the Waves last two games. 
Freshman goal keeper Zack Rhodes had 18 saves in the win over the Gauchos. 
Schroeder, in his second stint as the Waves' coach, said Rhodes has gotten more confident as the season has progressed. 
"When we recruited him, we knew he had the skill," he said. "So, we haven't really been surprised. It's been nice to see him got more comfortable in there and be more confident in taking control of the defense." 
The win over UCSB pushed the Waves up to sixth place in the MPSF standings. They are 2-5 in the conference. 
In the MPSF tourney, the Waves will be vying for the crown against No. 1 UCLA, No. 2 Stanford, No. 3 USC, No. 4 Long Beach State, No. 5 California, UC Irvine, Pacific, and UCSB. 
During the MPSF tournament, the Waves will continue to play a style of water polo that emphasizes player movement in order to create mismatches against defenders. 
"We are trying to learn to play under control as much as we can," he said. 
Pepperdine has a rich postseason history. The Waves won the national title in 1997 and have advanced to the NCAA Championships 12 times. The program has captured at least a share of the MPSF title nine times. 
Schroeder, a three-time All American during his playing career at Pepperdine, is known as one of the top players and coaches in water polo history. He coached the Waves from 1986 to 2005. Then, after coaching the U.S. men's water polo team for several years, he returned to Pepperdine in 2013. 
Schroeder said due to the Waves' youth, the players don't have much of a connection to Pepperdine's storied history. He said it is up to him and his coaching staff to work really hard to get back to being one of the top four or five teams. 
"I don't think these guys have felt that pressure," he said. "Our goal this year is to get into the top five, and in order to do that we have got to win a couple of games in the Mountain Pacific Tournament and games [this weekend]. I still feel that we can do that." 
Schroeder said a strong finish to the regular season and stellar play in the postseason will set the building blocks for the Waves to be one of the elite teams in the pool for years to come. 
"That is where we are heading, and that is where we are going to be," he said.