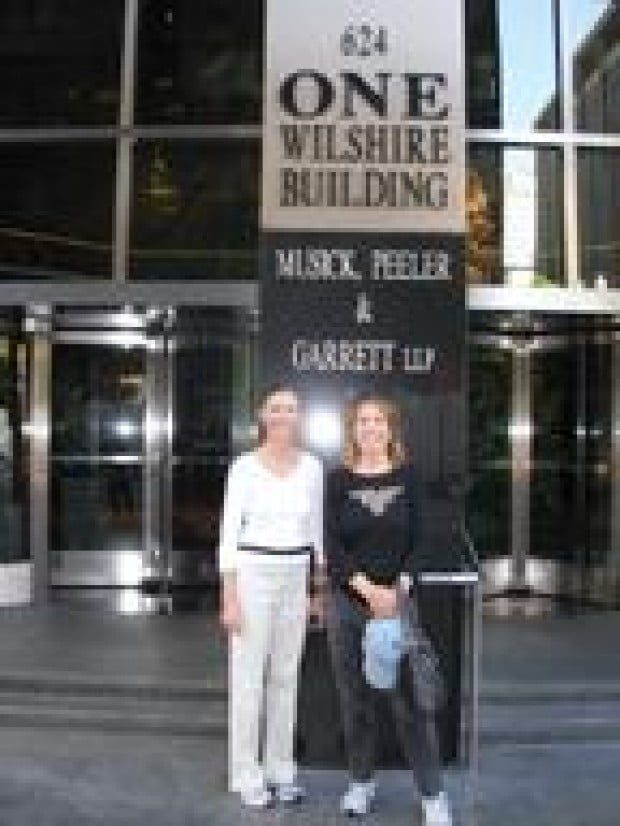 Malibu resident Karen Gray's goal this year was to walk the entire length of Wilshire Boulevard from the ocean to downtown Los Angeles. After talking fellow Malibuite Anita Green into accompanying her, they first paid homage to their walk patron saint, Santa Monica. She stands guard at the intersection of Ocean Avenue and Wilshire Boulevard. The first day ended at Harvard Street.
Over the next 12 months the duo covered another section, usually about two miles up the south side of the street and then the return on the north. They traversed by a multitude of language stores, restaurants, beauty supply stores and blaring music stores.
"Peaceful Hancock Park area offered respite from the concrete tour," Gray wrote in an e-mail.
Gray and Green finally reached MacArthur Park with a little trepidation. It was a beautiful day, the park was clean and the fountain was sparkling. "This part of the city showed promise," Gray wrote.
They crossed over the 110 Freeway and felt victorious as they saw One Wilshire ahead. They were stunned to run into someone they knew on the streets of Los Angeles, Gray's brother-in-law, Larry Gray, just strolling down Grand Avenue. He knew of their quest and was the first to offer congratulation.!
Gray had previously walked the 27 miles stretch of Malibu beach in segments with her husband, architect David Gray. She is mulling over her next adventure and requesting any ideas.