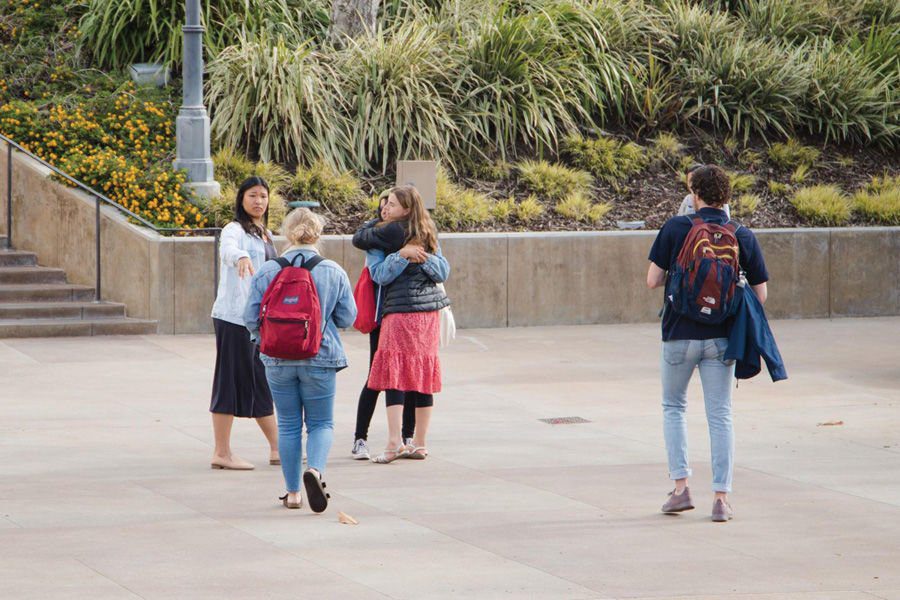 A small cluster of COVID-19 infections has been reported this month at Pepperdine University. The Los Angeles County Department of Public Health first reported seven cases of coronavirus linked to the local university's athletics program in the beginning of April. Then the university divulged that there had been an outbreak at student housing affecting roughly 19 students.
According to an online statement issued by the university, 109 cases of the virus have been connected to Pepperdine since Jan. 3, 2021—77 student cases and 32 employee cases. More than two-thirds were on-campus while 26 were reported off-campus. 
"The university has received the reports of positive COVID-19 test results either through testing at the student health center or self-reports of those tested elsewhere, or reports of presumed positive cases," a statement from the university said. 
While courses have been conducted remotely since March 2020, student athletes were permitted to return to campus in the winter season, in accordance with LACDPH and NCAA protocols.
Pepperdine student newspaper The Graphic last week reported a COVID-19 outbreak among the school's men's baseball team. Players were forced to quarantine for 10 days and canceled or postponed multiple games. Just seven hours after that announcement, the men's volleyball team disclosed positive cases among its players and called for "COVID-19 protocols," meaning a halt to team activities. 
"We're at a point where people want to go out and do some things for fun," one student told The Graphic. "All it takes is one person to catch it accidentally and it could be over."
Another student athlete was quoted: "It could've been from something as simple as going to the grocery store. But this is a lot different from our last positive test because contact tracing is a much bigger factor here."
University spokesperson Alex Forero responded to a list of questions posed by The Malibu Times in an email, including a question about the university's precautions leading up to the outbreak.
"Pepperdine partnered with LACDPH to investigate the uptick in cases," the spokesperson replied. "LACDPH was impressed this was the university's first outbreak; pleased with the university's transparency in reporting and cooperation; and applauded the university's infection control protocols, processes and execution. As always, the university continues to work with our medical professionals, infectious disease specialists, colleagues at other universities, LACDPH and other experts to refine our approach as the pandemic evolves."
When asked about the potential for the outbreak to spread beyond Pepperdine's campus, Forero wrote that the university "instituted a comprehensive contact tracing protocol to identify and quarantine all related close contacts and aggressively pursued infection control measures independently and in partnership with LACDPH (including further spacing out students in residence halls, closing limited indoor dining, additional screening testing, etc.). These are in addition to broader measures regularly in place, including enhanced cleaning practices, individually packaged meal items, isolation and quarantine locations and protocols, face covering requirements, a broad limit on visitors to campus, physical distancing requirements, and much more."
Pepperdine's own COVID-19 dashboard states there have been a total of 225 cases linked to the institution since the beginning of the pandemic with 148 student cases and 77 employee cases.  Roughly 40 percent of reported cases have been off-campus. 
To date, in Malibu seven residents have died from COVID-19. Seven others (as of last report) who worked in Malibu and were part of the Malibu community have also died from the virus.