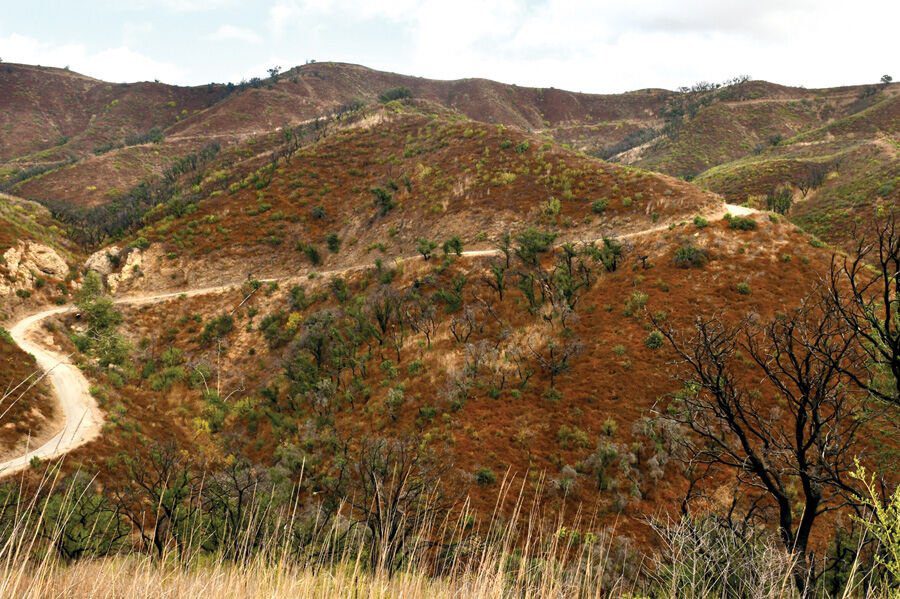 The Malibu Foundation is seeking to assess the region's ability to bounce back after major weather events. Last week, the nonprofit sent out a survey to residents of Santa Monica Mountains communities such as Agoura Hills, Calabasas, Hidden Hills, Pacific Palisades, Topanga, Westlake Village and Malibu. 
"Wildlife-Urban Interface communities of the Santa Monica Mountains are particularly vulnerable to both natural hazards and the rapidly increasing and compounding impacts of climate change, including droughts, extreme heat, fires and landslides," the Malibu Foundation wrote. 
The foundation, which was established after the 2018 Woolsey Fire, created an anonymous survey to assess these risks, in partnership with groups such as Climate Resolve, the Resource Conservation District, the Los Angeles Emergency Preparedness Foundation and LA County's Office of Sustainability, a press release from the foundation said. 
The group hopes to present its findings to local city councils and community leaders as part of a larger project later this year, Rory Kennedy, a Malibu Foundation board member, said, according to the statement. The foundation aims to have an actionable report by summer 2021 with specific recommendations for each community to build upon.
"The project has a special focus on extreme heat and fire, and an emphasis on the most vulnerable populations including seniors and day laborers," the statement continued. "Seniors, accounting for approximately 25% of the local population, with an estimated 50% on fixed income, have lower rates of mobility which put them at higher risk for recovering from extreme weather events. Day laborers are central to the local economy and their needs and voices are often marginalized. In an effort to address these social inequities, special listening sessions focused on these two groups will be implemented in the spring following completion of the survey."
The Malibu Foundation encouraged everyone who lives in the Santa Monica Mountains communities to respond to the survey, incentivizing participants by allowing them to enter a raffle for the chance to win a $100 gift certificate to a local restaurant. 
The survey closes on Monday, March 15, and can be found at themalibufoundation.org/smm-survey.