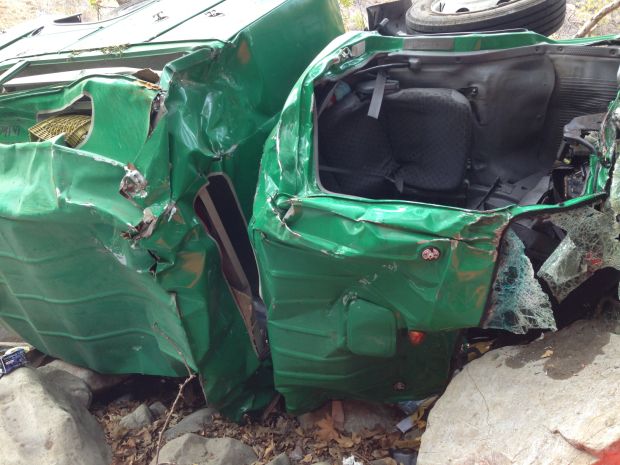 A man was killed Friday afternoon after his pickup truck fell 350 feet over the side of Mulholland Highway at 3:30 p.m., about one mile north of Pacific Coast Highway, according to the California Highway Patrol. 
The unidentified male, who was traveling alone, was driving a green pickup truck. The accident was first reported at 2:54 p.m., according to the CHP. No other cars were involved.
Fire Department authorities, the Los Angeles County Sheriff's and the Malibu Search and Rescue Team responded and remained at the scene as of 5:30 p.m.