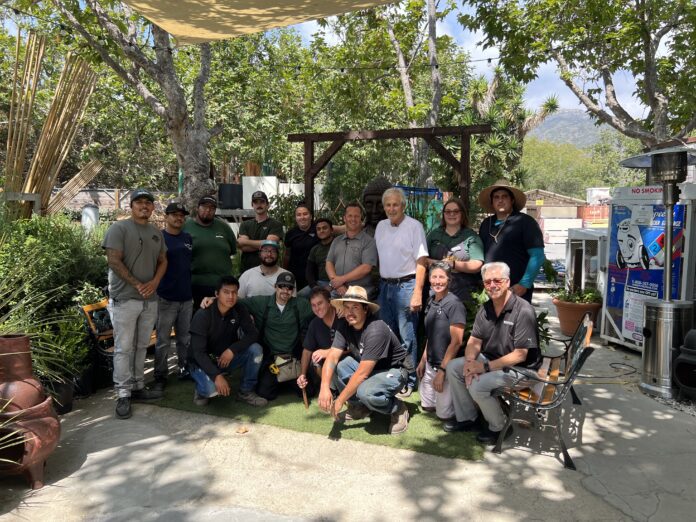 Malibu's only lumber yard is family-run 
Amid the bustle of tourists and surfers in the civic center of Malibu, behind a hedge on Cross Creek Road is a small oasis, a tranquil spot. Wind chimes, plants and outdoor seating areas will greet you as you enter Anawalt Lumber, but don't be fooled, business is brisk. And Anawalt Lumber is celebrating 100 years in business, run by the same family.
While the Malibu location has been around just 12 years, opened on a handshake deal with the late Grant Adamson, Anawalt Lumber's original location at Pico and Sepulveda in Los Angeles opened in 1923. Back then, the area in west Los Angeles was a lima bean field, far from the busy intersection it is today.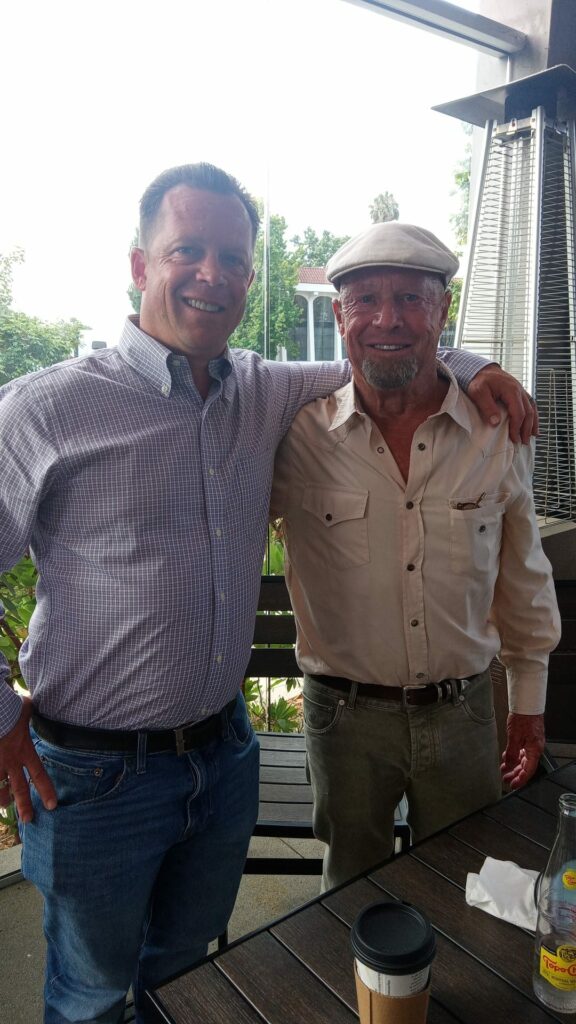 Founder Harmon Fred Anawalt Jr. was the grandfather of the current Chairman of the Board David Anawalt. David's son Rieff runs the Malibu location. While lumber is the biggest seller at the Malibu site, the business' flagship on Pico, along with three other locations, it's the greenery, gardening supplies, and outdoor décor that make the business on Cross Creek Road so inviting. Step inside though and you'll find a complete hardware store full of building materials, more outdoor furnishings, and nursery products.
Most importantly, however, you'll find a hardworking and knowledgeable staff to answer your questions and help you get the necessary tools and items for your projects.
Anawalt Lumber employs close to 200 people throughout their five locations and it's the employees that David Anawalt credits with much of the company's success.
"We have been blessed with our employees," he said. "We treat people with respect. We have a family zeitgeist. We treat them well, with respect and we pay them well. We want people to have careers with us."
And they do. The company's CEO started as a high schooler and worked his way up to the top. The Anawalts say they try to promote from within. There are many Anawalt Lumber employees with more than 10 years of service.
Rieff Anawalt says his father doesn't like to boast, but he credits David's business acumen too with keeping the family run company around to celebrate its centennial. "He had the foresight to start selling nursery items," Rieff said of what at its core is a lumber business.
David believes in his employees and his customers, but ultimately says it's all about service that has kept Anawalt Lumber in business for a century.
"That's a long time in a competitive market like Los Angeles," he said. "We've seen some big players come and go — Builder's Emporium and OSH to name a couple. We've stayed and have been successful. How has that happened? It's not just luck to excel in a market that is crowded and competitive. Retail is tough. It comes down to this: Strength. Integrity. Service."
His strategy has worked.
"Our employees are our number one asset," David said. "If you treat people with respect you will be better at serving people. We are a service business and our prices are good. All of that and some business acumen has led us to our 100-year anniversary and five locations."
Anawalt Lumber employees can often be seen loading purchases into customers' cars. After all, bags of mulch, garden decorations, and lumber can be heavy. Lumber can also be found at their latest location in Pacific Palisades. The family-run business took over the old Norris Hardware space in the middle of town. Anawalt was able to open in the middle of the pandemic and was sorely needed by the community during quarantine. Many homeowners at that time discovered needed repairs to be made and upgrades desired during that period stuck at home.
As chairman of the board, David initially did not want to carry lumber at the Palisades location, but he changed his mind when his employees urged him to carry "sticks," as they're called in the business. It was a great decision as David once again thanked his employees for their idea. "We acknowledge their contributions and we take care of them," he said of his "family."
To celebrate its centennial Anawalt Lumber has special anniversary deals and giveaways that change weekly.
Anawalt Lumber locations are
1001 N Highland Ave., Hollywood
641 N. Robertson, West Hollywood
11060 W. Pico Blvd., Los Angeles
15130 Sunset Blvd., Pacific Palisades
3730 Cross Creek Road, Malibu