Vendors and shoppers alike expressed excitement about the new location
After a challenging and uncertain year, the Malibu Farmers Market kicked off the 2023 New Year at a new location, Legacy Park.
The market was originally held at the Malibu Library parking lot, but due to the new Santa Monica College satellite campus construction, the market was slowly being displaced.
On Sunday, Jan. 8, vendors and shoppers expressed excitement about the new location at Legacy Park.
Singer and hairstylist Ingrid Yael Jensen has been singing at the farmers market for three years and loves the new location.
"I absolutely love it, I feel so honored to be a part of the Malibu community. Everyone's been so welcoming to me, and I see familiar faces," Jensen said. "We have more space [and] what I love about it is that we have more nature. You're really submerged in nature — it's all trees and that's what Malibu stands for, nature."
Jensen has been attending the City Council meetings to support the farmers market and Debra Bianco, the president and co-founder of the market, in any way she can.
"Debra Bianco has to keep this market going and always continues to elevate it, she works daily, fighting for the market to keep it alive and always laterally moving up, and she has done an amazing job," Jensen said. "We are all so grateful for her fighting for our home."
The last time the Malibu Farmers Market was held at Legacy Park was in September 2022, and that received positive feedback from the community. The Malibu/Lost Hills Sheriff's Station hosted the first Coffee with a Cop organized by station Capt. Jennifer Seetoo, at the market.
Since then, Bianco, vendors, and market customers have been urging to city to allow them to relocate to Legacy Park.
Legacy Park provides an open space for vendors to sell and shoppers to browse through and enjoy seating along the pathway.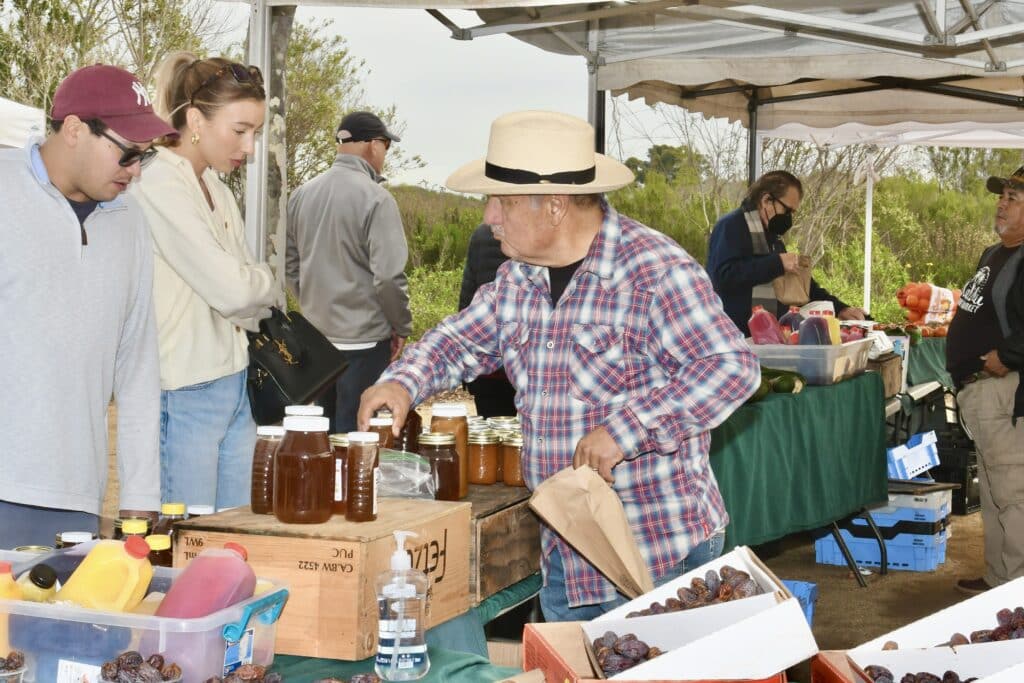 Shopper Gretchen Muro brought her furry friend Oscar to the farmers market and had already purchased fresh pastries, sourdough buns, and a chickpea salad.
"I've supported three booths, I love it over here — I actually like it better," Gretchen Muro said. "I try to come every once in a while, and I was glad I came today because they had some good stuff."
Vendors like Emily Rubio said they provide the freshest seafood in the market. Rubio has been selling at the farmers market for eight years.
"In the morning, we go to the fisherman, and we pick up the freshest batch they have, about 90 percent is wild local caught," Rubio said. "This [location] is beautiful, I love it; it's amazing, people are wonderful and everyone is so nice."
Vendor and farmer for Living Waters of Tulare County Jose Cisnero said he is grateful for the opportunities the City of Malibu has given them with the new location.
"We are so happy to be here in the new place, the customers are very good people, and we're very thankful for them to support us because that's our business; we grow what we sell, and we appreciate all the business they give us," Cisneros said. "We're thankful for the City of Malibu for giving us the opportunity to be here and serve the community."
Jose also thanked Bianco for her dedication to the market.
"We also thank Bianco, she is a very nice person and hopefully we continue growing and growing," Cisneros said.
Bianco said she's excited about the location and the new vendors the market will be having starting next week.
"They'll be the crêpes and tamales like always but one of the new vendors will bring dim sim and dumplings," Bianco said. "The bread is off the chart here, a lot of people come — kind of like a New York style — and get their bread and all their dips and just eat it here or take what they don't eat, home."
For over 20 years, the Malibu Farmers Market has steadily become Malibu's "town center." Whether buying seasonal fruits and vegetables, artisan dips, hand-picked artisan foods, and gourmet meats and fresh seafood, the Malibu Farmers Market has something for everyone. The market also hosts art, music, and vintage boutique events to support artists and local vendors and animal adoption events.
"I love what I do behind the scenes," Bianco said. "But because of the fires, the school that's being built, and the pandemic of course, we have to build back our market to what it was, but we can't do that until our residents come and support."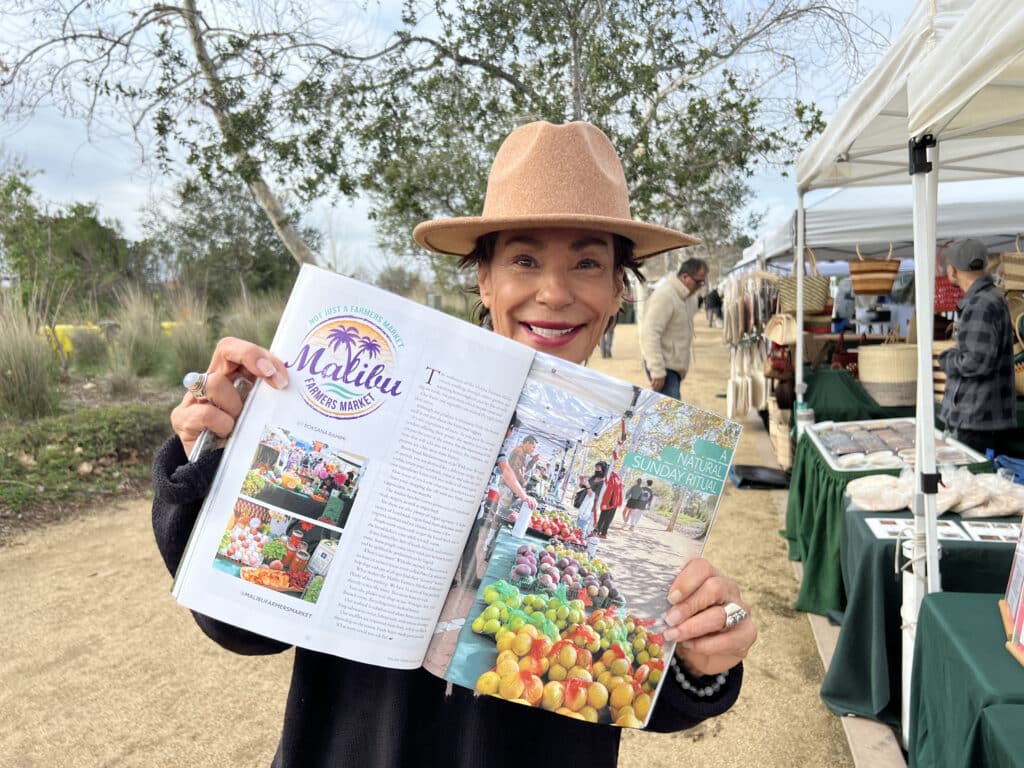 The Malibu Farmers Market is held every Sunday from 9 a.m. to 2 p.m. To learn more about the vendors and what the market offers, follow them on Instagram @malibufarmersmarket.