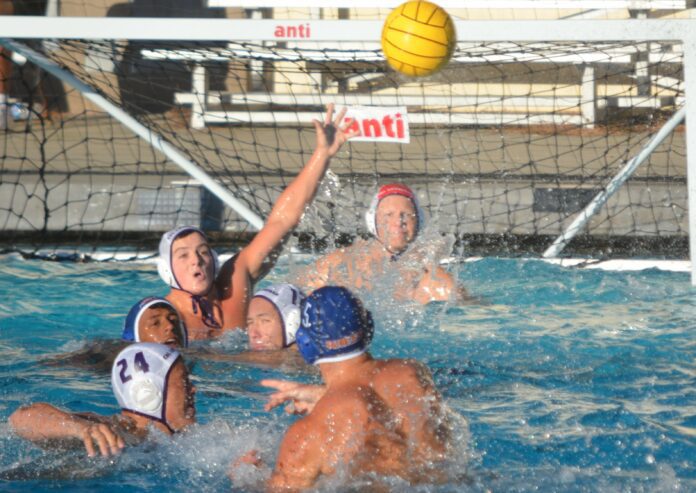 Waves have four regular season games left before they host the Nov. 17-19 WCC Championships
The Pepperdine Waves men's water polo team ended the first quarter of their home match against the Cal Lutheran Kingsmen on Oct. 29 with a 7-0 advantage.
The Kingsman began the second quarter with their first score of the contest in Pepperdine's Raleigh Runnels Memorial Pool. The Waves responded by going on a scoring tear led by sophomore attacker Sandor Gal. Gal scored two of his three goals in the contest on consecutive possessions. Sophomore center defender Tanner Turrall followed Gal's goals, by tossing in a score of his own to give Pepperdine a 10-1 lead.
The Waves didn't score on their fourth possession of the quarter, but sophomore utility Milo Joseph scored his lone goal of game the fifth time Pepperdine had the ball. Cal Lutheran scored once more before halftime, so the Waves held an 11-3 lead at the break. Pepperdine rang up six more goals after halftime to capture a 17-6 victory.
Pepperdine head coach Terry Schroeder said the Waves' variety of scorers propelled them to victory. Eleven Waves had scoring tosses in the match.
"We played well enough to win, but I don't think we played our best," Schroeder said. "We gave up some easy goals that we have to do a better job of defending."
The win was the Waves' second of the day and third of the weekend. Pepperdine downed visiting Air Force 16-11 hours before beating Cal Lutheran. The day before, Pepperdine traveled to Riverside and defeated California Baptist 16-11.
The Waves, the fourth-ranked team in college water polo, go into Saturday's game at San Jose State on an eight-game winning streak and with a 22-4 record.
Pepperdine's last loss was on Oct. 7 to Long Beach State, another squad ranked in the top 10. Schroeder said that one-goal, overtime loss was a "wake-up call."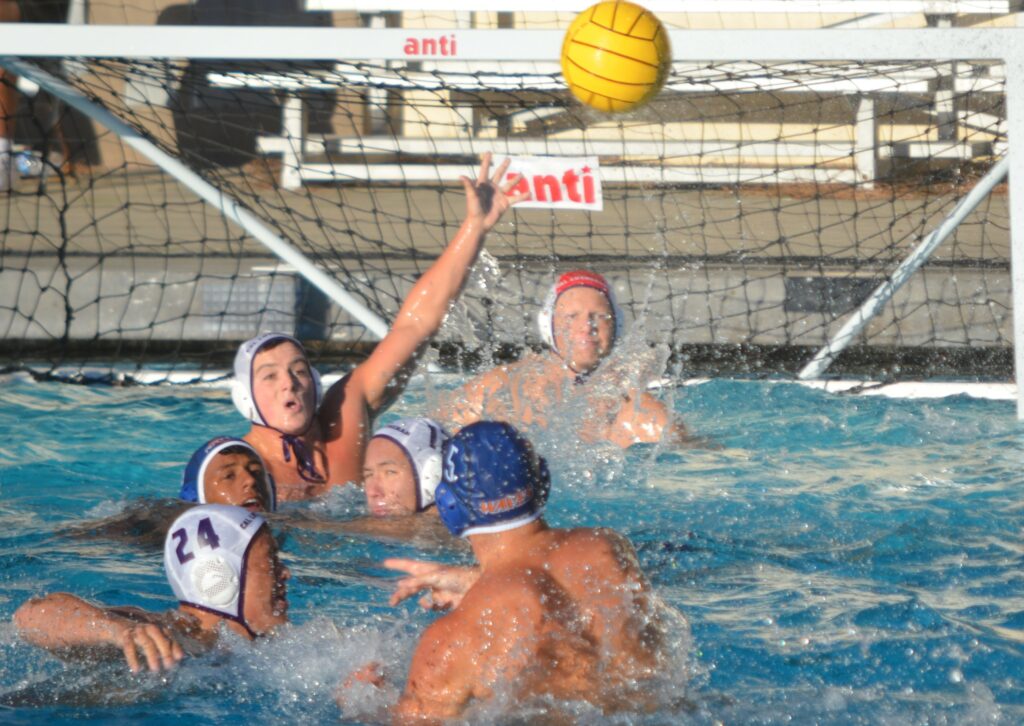 "That was probably a team we should beat most of the time but we lost to them," he recalled. "The guys have been more focused since then — a little bit hungrier."
The head coach knows a lot about stacking victories. He reached 500-win mark when Pepperdine beat Bucknell on Oct. 21. Schroeder, who has coached the Waves in two stints for 31 seasons, now has 505 wins. He is the seventh coach in men's collegiate water polo history to reach the 500-victory plateau.
The former Pepperdine water polo player and four-time Olympian said reaching the wins milestone is an honor.
"It made me reflect a lot on the years I have been here," said Schroeder on coaching at Pepperdine. "I'm grateful to Pepperdine. I'm grateful to the people that have allowed me to be here — all the players and coaches. I've had a lot of good people around me. Its been a fantastic journey."
The coach first stepped on the Waves' pool deck as a volunteer assistant coach. He took the head coaching reigns in 1986 after he finished chiropractor school. Schroeder was a member of the U.S. National Team when he began coaching. He constantly fought the urge to want to jump in the pool to compete with his players.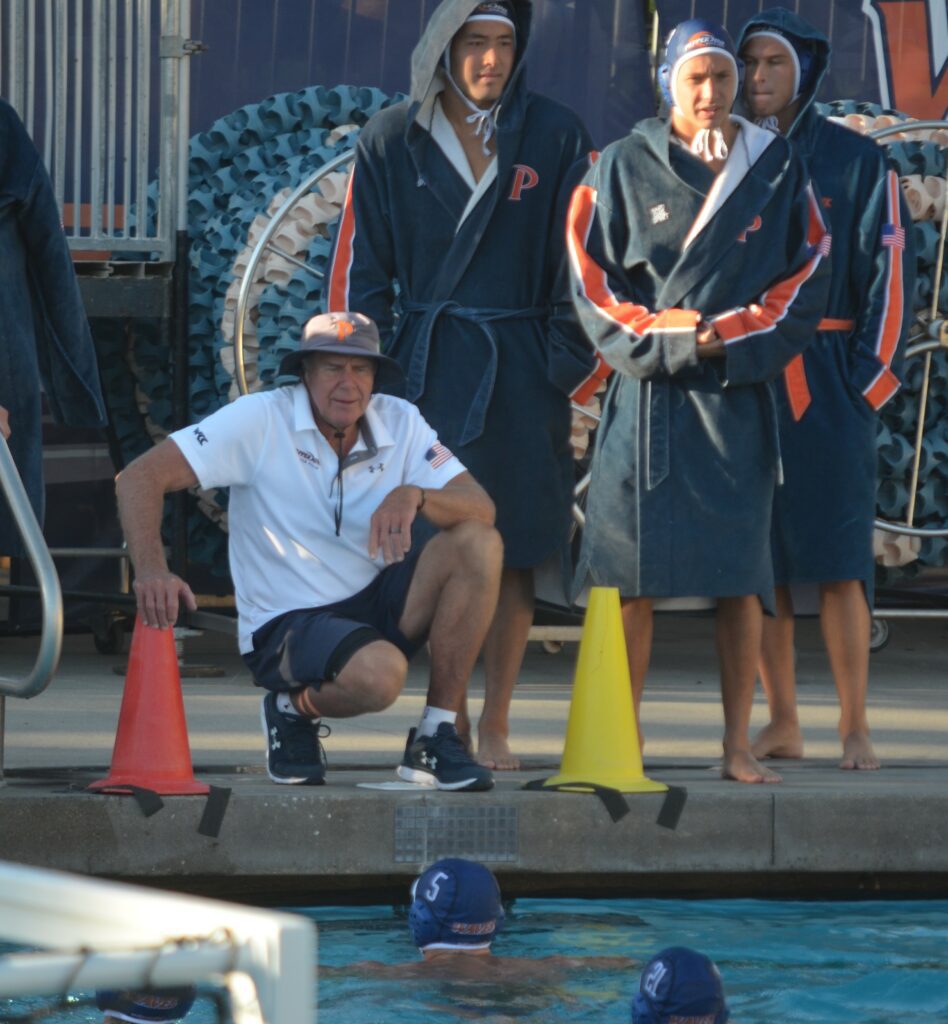 "I was not so comfortable on the deck," Schroeder recalled. "I was a little bit fierier, a little bit more emotional. Realizing that on the deck you can't affect the game as much as you can in the water was a learning process for me."
Schroeder was a member of the USA's national water polo squad during his first six seasons as Pepperdine's coach. Coaching made him a better player.
"I became more cerebral about the game and learned little intricacies," Schroeder said.
He initially planned to coach for one or two years, but he grew to love the job. Schroeder became a better coach when he left the national team after the 1992 Olympics.
Schroeder tallied 340 victories before leaving Pepperdine in 2005 to coach the U.S. team. He guided the red, white, and blue watermen to a silver medal at the 2008 Olympics and coached them at the 2012 version of the summer sports spectacle.
Schroeder returned to the Waves as volunteer assistant again in 2012. He was named the head coach again 2013.
Schroeder said defeating rival USC 8-7 in overtime to win the NCAA national title in 1997 is a victory he will always cherish, as well as a time the Waves downed Stanford.
"They are all pretty sweet," he said. "Its fun to win."
Collecting over 500 Ws, Schroeder noted, taught him that the gap between wins and losses isn't that wide.
"The fine line is oftentimes found in little moments in the game," he said. "Whether it is how you are passing the ball to the setter or moving the ball on the perimeter. You learn from your wins and losses. Winning consistently can be a bit of a trap. You start not being as hungry, not being as focused."
Kaden Kaneko tied Gal with three goals in Schroeder's team's win over Cal Lutheran. Matty Walsh and Chase Wilson each scored twice. Joseph, Turrall, Jon Carcarey, Anthony D'Ambra, Christian Hosea, Clay Kaneko, and Curtis Jarvis all had a goal.
Ryan Brosnan and Adam Csapo led Pepperdine with three scores apiece against Air Force. Hosea, Jarvis, and Travis Reynolds had two scores each. Carcarey, Walsh, Dane Howell, and Chase Wilson all scored a single goal.
Carcarey led Pepperdine with four goals against Cal Baptist. Csapo scored three times and Brosnan and Walsh scored twice. Gal, Hosea, Jarvis, Reynolds, and Wilson all tossed in lone scores.
Pepperdine has four regular season games left before they host the Nov. 17-19 West Coast Conference Championships. The NCAA Championships begin on Dec. 2.
Schroeder said the Waves are playing well but have to continue to compete hard to be successful.
"We have a really good group," Schroeder said. "We have all the pieces. We just have to do the little things right. We have to be really hungry to win our conference tournament and make the NCAAs and hopefully win a few games and have a chance to win the championship again."